Local Falcon's New AI Recommendations
Local rank tracker Local Falcon just rolled out a new AI-based feature, which CEO David Hunter believes is unique among Local SEO tools. The company used its millions of records and understanding of best practices to train ChatGPT. The result is ranking reports for business locations that now include more context and actionable Google Business Profile recommendations. Here's an example report for a restaurant-bar in Erie PA. The report shows the traditional Local Falcon ranking grid with an AI-generated narrative assessing overall GBP fitness. There's an extensive competitive analysis. But more importantly, there are "major" and "minor" recommendations for ranking improvements. Major recommendations often include review deficiencies or specific GBP category additions, drawn from competitor analysis. Minor recomendations might include NAP inconsistency, adding Google Posts or social media profiles. Photos are coming, so is deeper review analysis.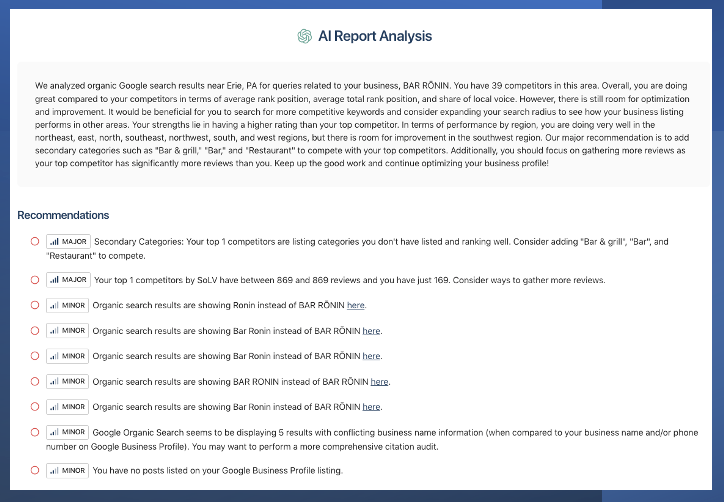 Our take:
This is an impressively simple and accessible checklist for agencies and business owners about how to make concrete ranking improvements.
It will help demystify ranking for many business owners, confused by the seeming complexity of Local SEO and what to focus on.
Over time, Local Falcon will be able to carefully track specific variables and their actual impact on local rankings, to further refine best practices.
Google Adds 15 New LSA Categories
Google has just added 15 new categories of Local Services Ads (LSAs) (via Joy Hawkins). That would bring the total number of LSA business categories to roughly 85. However, these new 15 categories are apparently only available in Florida and California for now. Near Media user testing has found that when LSAs are present (legal vertical), they significantly outperform traditional Google Ads in terms of clicks and ultimate user choices. Indeed, they perform almost as well as Pack listings. One third party study in the legal category found, "LSAs gobble up 33% of all clicks for lawyer-related keyword searches." We saw something closer to 25% in our research, but there's no denying their power. We believe LSAs work so well for advertisers (and Google) because they don't look like traditional ads. They carry photos, reviews and the Google Guaranteed/Screened badge. And many people don't see them as ads at all.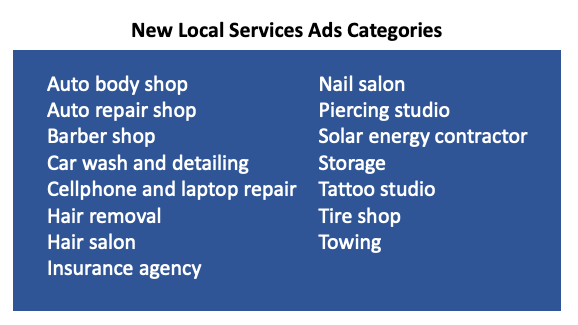 Our take:
LSAs have a spam/fake reviews problem. Historically, Google has not policed LSA reviews as they have organic reviews.
There's evidence that Google is trying to crack down on LSA review fraud, however.
Regardless, it makes sense for local marketers to test (and use) LSAs because they appear to perform so well.
It's Good to Take on Yelp
A new local recommendations app from musician John Legend is set to take on Yelp, Google and other hospitality review sites. Called "It's Good," the app will not offer reviews per se, only positive recommendations from users' "social circles, as well as from critics, celebrities, influencers and other public figures," according to the Wall Street Journal. Legend's co-founder is entrepreneur Mike Rosenthal. The app, now in private beta, is also backed by several celebrities and VC firm Lightspeed Venture Partners. It will reportedly operate in the food and travel verticals. Rosenthal commented to the WSJ, "We are really looking at a real-world problem that has not been solved really since Yelp first started, which was 20-something years ago." (Yelp was founded in 2004.) The twin problems the app will address are untrustworthy reviews (randos + spam) and the now overwhelming volume of reviews, which makes them difficult to consume. Indeed, Near Media research found that while reviews are often the most important consumer-decision factor, roughly two-third of users don't actually read them. They look at review counts and overall star ratings.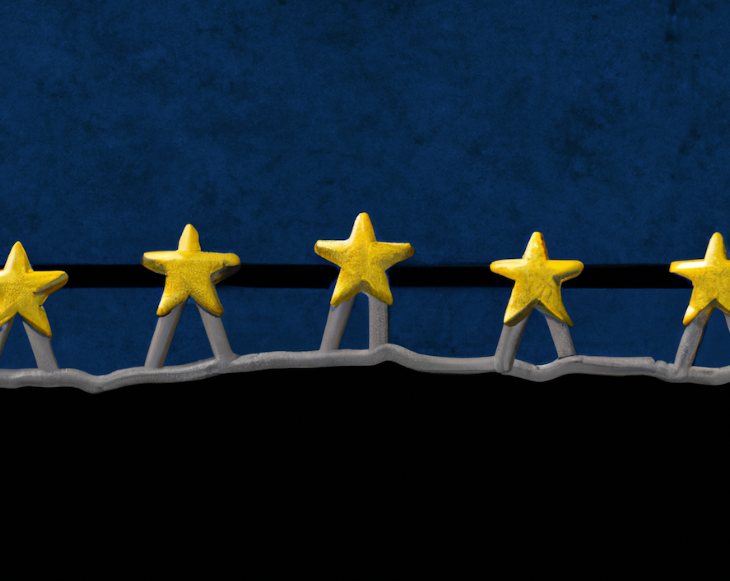 Our take:
There's no way to assess the outlook for this in the abstract without trying it. But celebrity backers give it a PR headstart.
This app is not a 1:1 replacement for Yelp. But Yelp is vulnerable to substitution by other apps. Google much less so.
AI-generated review summaries are another approach to the review volume problem, although they also obscure fake reviews.
Recent Analysis
Short Takes
Listen to our latest podcast.

How can we make this better? Email us with suggestions and recommendations.