Yes, the iPhone Is 15
Yesterday the iPhone officially had its 15th birthday. Does that make you feel old? In 2007, when it was introduced, Steve Jobs called it a "revolutionary product" (keynote below). There's probably no one who would dispute that. Mobile devices are the primary screen and internet access vehicle for most people globally. (They're the exclusive internet access tool in some countries.) In 2015, mobile search volumes on Google exceeded the PC for the first time. Today, roughly 60% of search (or more in some categories) takes place on mobile. Most traffic in key shopping categories is also mobile. And younger users are almost entirely mobile-centric. After the iPhone was introduced and the App Store launched in 2008 people finally started to understand local and the online-to-offline connection.
Our take:
Android is the globe's dominant computing platform, but the iPhone is still the "market leader" in terms of influence.
Apple rode the iPhone's massive success to a $3 trillion market cap. Just under half of Apple's $365 billion fiscal 2021 revenue was the iPhone.
While nothing will immediately replace smartphones, wearables and "ambient computing" may reduce smartphone dependence in the next five years.  
Social Ads to Beat TV in 2022, Search in 2024
According to Zenith, social media spending will lead global advertising growth in 2022. The forecaster said, "social media will be the fastest-growing channel between 2021 and 2024, with an average annual growth rate of 14.8%, closely followed by online video at 14.0%. Paid search will grow by 9.8% a year, primarily driven by retailer media." The company added that global social media spending will reach $177 billion this year, exceeding TV's $174 billion. Zenith also predicts that social media spending will reach $225 billion in 2024 and represent 26.5% of all ad spending, "followed by paid search at 22.5% and television at 21.0%." Consulting firm Accenture has a similarly bullish take on social commerce: "Globally, sales made through social commerce in 2021 are expected to reach $492 billion ... and $1.2 trillion by 2025."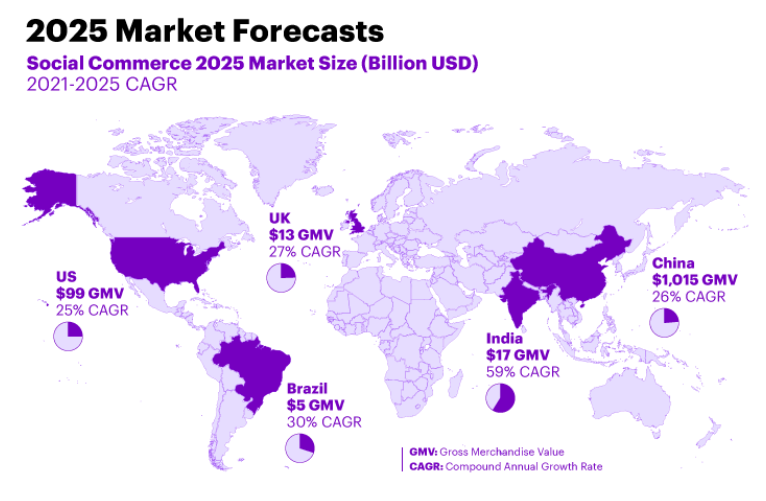 Our take:
The massive growth of social ad spending and commerce come against the backdrop of consumer ambivalence and growing distrust.
Social commerce will be a huge and fascinating development to watch unfold. It will impact both Google and Amazon.
If retail is the major paid-search growth driver between now and 2024, that may spell trouble for Google as Amazon siphons ad spend away.
Facebook's Privacy Center: Substance or Theater?
Last week Facebook announced a new Privacy Center. Only available to selected US users for now, the company says it will help "educate people on their privacy options and make it easier to understand how we collect and use information." I don't have access so it's difficult to know whether this is an improvement or "privacy theater." Let's hope it's clear and easy to use, which would help Facebook restore some credibility and trust. Nearly three-fourths (72%) of Americans distrust Facebook despite continuing to use the site. In 2018, 54% of Pew survey respondents said they had adjusted privacy settings on Facebook. That number might be higher today; however it's not really clear what "adjust privacy settings" actually means. And people often respond to surveys in terms of aspirations rather than actual behavior.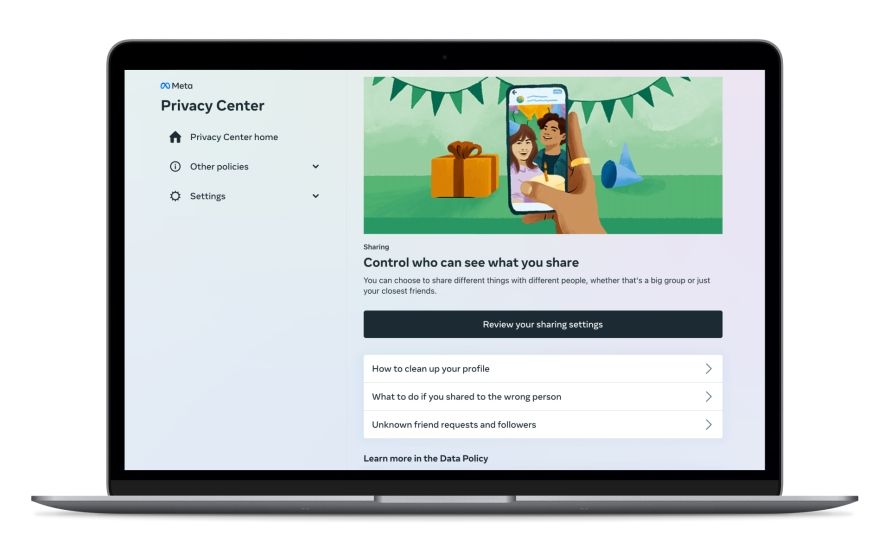 Our take:
Google does a reasonably good job of making privacy accessible to its users. It's still complicated and most people don't fully engage with these controls.
It's in Facebook's interest to give people simple and clear tools so they can truly control privacy, data collection and ads. That's unlikely to happen.  
Most privacy initiatives, whether by companies or governments (i.e., GDPR, CCPA), fail because they put a significant burden on users.
Recent Analysis
Short Takes
Listen to our latest podcast.

How can we make this better? Email us with suggestions and recommendations.