GBP Support Using Gig Workers
Google has long attempted to reduce or eliminate costs from Google Business Profile Support. We have written up Google's newest effort to try using gig workers to provide the first level contact for GBP support. Known as the Google Ambassador program, it is run by Limitless GigCX and promises to "turn passionate brand advocates into extraordinary customer experiences." While the program is couched in Silicon Valley speak (empathy and transformation), the reality is that "passionate brand ambassadors" are often offshore gig workers. One of the program's many promises is to cut costs: "Outcome-based payments and no overhead mean much lower costs and a better bottom line." But does using gig employees for GBP support work? Not really. It may appear that the line is moving; however, in the end, it takes a long time to get anywhere.

Our take:
Google has long utilized "brand ambassadors" in the forums. It's aware of the limitations (and cost benefits) of this approach. It is hard to imagine support getting any worse.
This new solution could provide better reporting for compliance with European DSA transparency requirements vis-a-vis content moderation.
Google isn't alone. Microsoft, Dell, HP, Playstation and many other brands are referenced on the Limitless website.
Tim Hortons Review Response #Fail
Customer service is hard but it is even harder when corporate and franchisees can't get their stories straight. On my way to a meeting I decided to grab a "quick" coffee to go at the local Tim Hortons. Twenty minutes later I finally got through the drive-through and was late to every appointment for the rest of the afternoon. I wrote a review. In response Tim Hortons corporate encouraged me to reach out so that they could "make things right." What did I have to lose? The only thing more painful than waiting for 20 minutes for a to-go coffee was wading through the Tim Hortons post-review support interaction. After filling in two forms and interacting with two support staff and providing ad nauseum details about a single order for a single cup of coffee, I was provided with CX happy talk and told they would let the local franchisee know. Then I got a survey asking how the support rep did.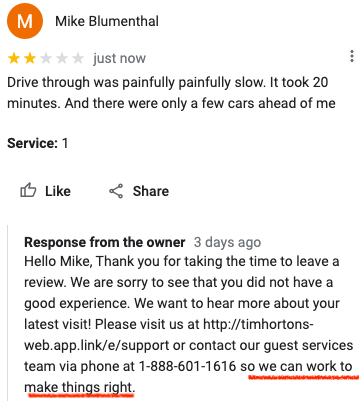 Our take:
Dealing with review responses in a franchisor/franchisee world is hard to get right. But this experience was atrocious.
If a business is doing follow-up, it should be streamlined and not ask for the same information multiple times, and then more feedback.  
They promised to make things right. Instead they took a simple problem and turned it into something tedious and unbearable – a major CX #fail.
Apple Maps: Playing the Long Game
Is Apple Maps finally good? That question is asked, and largely answered, in a recent Guardian article. This is the latest high profile article this summer that reflects the fact that Apple executives think the disaster of the 2012 Maps launch is behind them. More importantly, it indicates that Apple Maps is better than Google Maps in enough areas that Apple's Eddy Cue can actually highlight, "Maps play a big role in dining, in cycling, in air travel…where we now have detailed maps of restaurants and bathrooms inside terminals. It's a huge part of what an iPhone is." Surprisingly, Cue also noted that "there are really only two mapmakers left in the world, in ourselves and Google." Former Apple Maps engineer, James Killick, highlighted the difference between Apple's curated mapping experience and the crowd-sourced shit shows that can happen on Google. Most companies would not have been able to wait a decade for recovery from a failed product launch. Apple, playing the very long game, was willing to invest in the product and the process. The company appears to have beaten the odds and is now out "selling the product" 11 years on.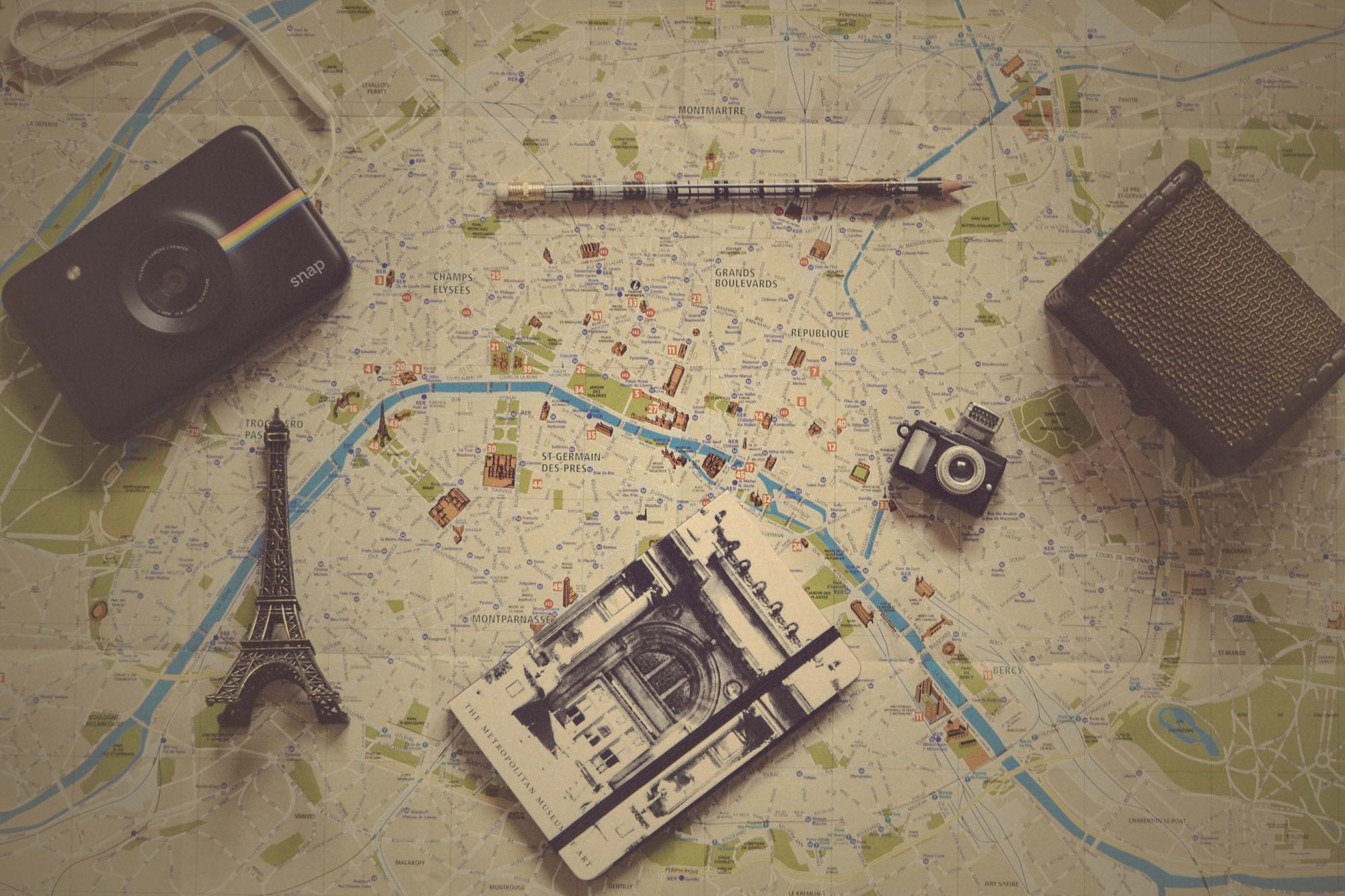 Our take:
We too have noted Apple Map's progress and believe that it will become only more valuable as a business marketing environment.
It will be interesting to see if Apple Maps, as it gets more widely used, avoids the spam and hijacking issues that have plagued Google Maps. If so, it will provide a strong competitive advantage going forward.
Apple seems to have a long-term vision that rolls Maps up into the spatial computing environment of Apple Vision Pro, as well as other future products and possibly the automotive world.
Recent Analysis
Short Takes
Listen to our latest podcast.

How can we make this better? Email us with suggestions and recommendations.