SGE While Browsing
Earlier this week, Google announced a number of SGE upgrades, including a new feature called "SGE While Browsing." (Bing has something similar.) To access SGE While Browsing users must have the latest version of Chrome or the Google app and they must specifically opt in to the test. After that, users will sometimes, though not always, see an option to view an SGE summary of the article in question. (I haven't been able to discern a pattern yet.) It must be manually initiated. On the desktop version, the article summary and other related content appear in a sidebar. On mobile it pops up over the article. The desktop version doesn't obscure the article, but the mobile version entirely covers it as well as any ad units. Google says it's trying to help people "more deeply engage with long-form content from publishers and creators, and make it easier to find what you're looking for while browsing the web." Clicking on the icon beside each "key point" takes you to the highlighted source of the bullet within the article text.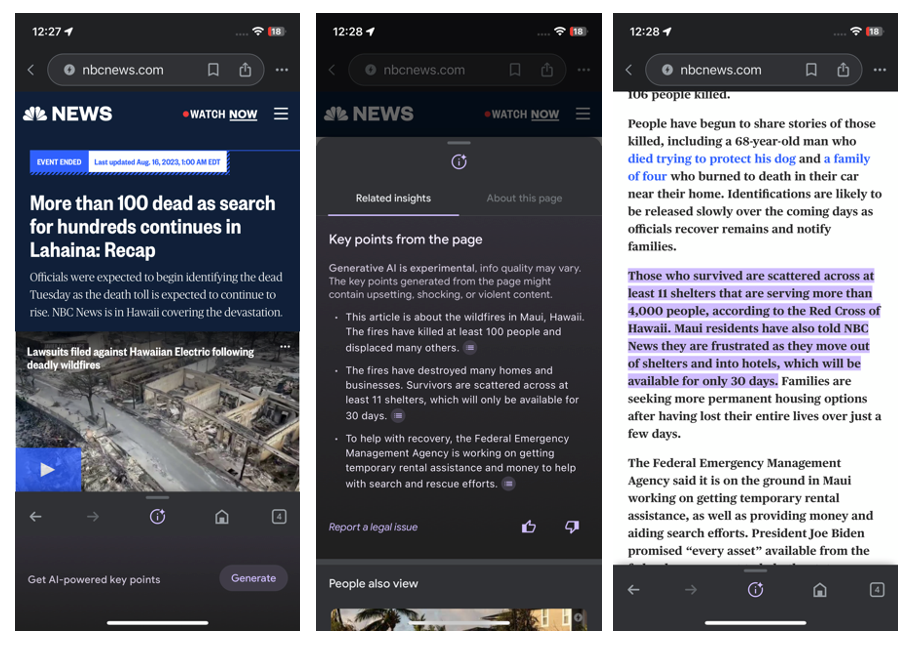 Our take:
One question is the credibility of the summaries. Do they reflect all salient points and facts? Let's assume they'll be good enough.
SGE While Browsing could be a very useful feature, less so for publishers. On mobile it could be a new kind of zero-click experience.
We don't know how users will engage with this yet. But it may cause people to read summaries instead of the articles themselves.
Amazon Review Highlights Roll Out
Last week Newegg introduced AI-generated review summaries on its site for selected products. This past Monday Amazon officially rolled out its own version of review summaries, which it had been testing. The company said in a blog post, "The new AI-powered feature provides a short paragraph right on the product detail page that highlights the product features and customer sentiment frequently mentioned across written reviews to help customers determine at a glance whether a product is right for them." Amazon added that review summaries are "available to a subset of mobile shoppers in the U.S. across a broad selection of products." We haven't yet seen them in the wild. The summaries also offer filters that take users to specific reviews mentioning a product feature or attribute (e.g., ease of use). These AI-generated summaries could become the primary way that users interact with reviews on Amazon.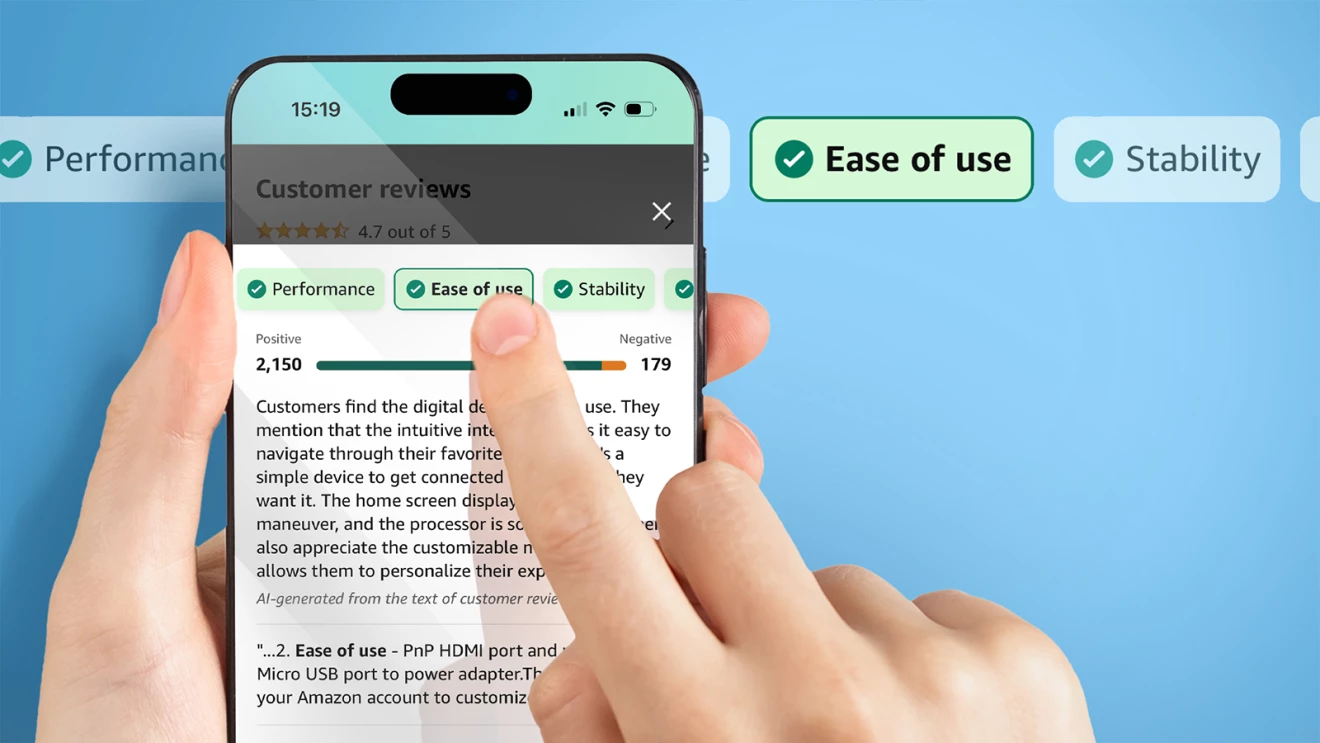 Our take:
Assuming a broad rollout, most people will probably engage with the summaries and star ratings rather than individual reviews.
As we previously argued, this is probably the future of reviews across the web, including (eventually) on Google.
SGE While Browsing and review highlights point to an era of "derivative content," where users interact with summaries rather than sources.
TV Viewing Below 50%
TV has long seemed to defy the fate of other traditional media, which have ceded marketshare and mindshare to digital over the past two decades. Broadcast and cable TV have remained an exception; out-of-home is also an exception. However, a new report from Nielsen shows that a symbolic milestone has passed: TV viewing time has fallen below 50%. In July, broadcast and cable together comprised 49% of viewing minutes, while streaming reached nearly 40%; other is 11.6%. YouTube is the leader of all the digital video sources, while Netflix comes in second. We'll have to see when it eventually stabilizes, but the consumer migration away from cable and broadcast TV isn't over. Cable is like the landline of video, with more people looking to ditch it. Accordingly, more TV advertising will migrate to digital and become "addressable." Almost all streaming platforms have introduced cheaper ad supported tiers and are raising prices on ad-free subscriptions in order to generate more ad revenue.
July Viewing Time in US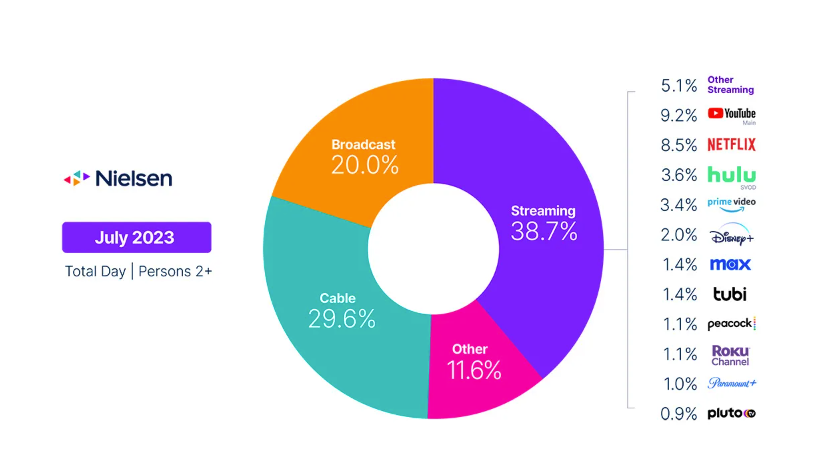 Our take:
According to surveys many advertisers believe that CTV/digital video are as effective as traditional TV and certainly more measurable.
TV is increasingly for older audiences, while CTV/digital video is the only way for brands to reach younger viewers.
Yet streaming greed may slow or halt cord cutting, as rising subscription costs (of multiple services) start to catch up to cable pricing.
Recent Analysis
Short Takes
Listen to our latest podcast.

How can we make this better? Email us with suggestions and recommendations.