Google Gives Cookies a Temporary Reprieve
Google said this week that it's going to push back the Chrome deprecation of third party cookies to 2023 – two years from now. The delay "will allow sufficient time for public discussion on the right solutions, continued engagement with regulators, and for publishers and the advertising industry to migrate their services." In fact, there are a number of things going: regulatory challenges in the UK, concern/panic from advertisers, and resistance from publishers and platforms: Amazon, WordPress (tentatively), Joomla and Drupal among others. Google was not building consensus, exactly the opposite was happening. Many objectors argue Google's FLoC cookie replacement doesn't sufficiently safeguard privacy, while some brands fear it will be much less effective than cookies.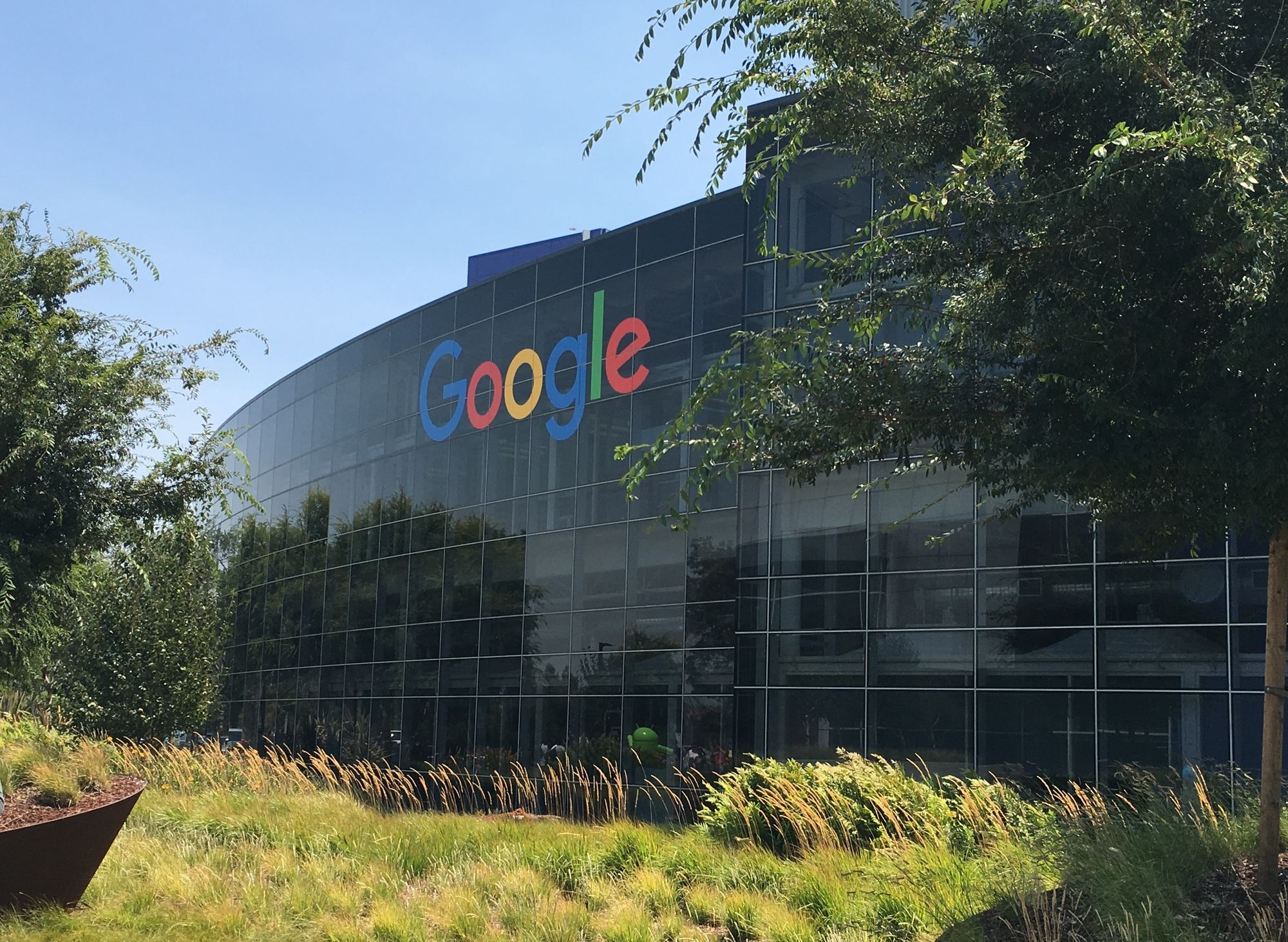 Our take:
Given everything above this is probably a prudent decision by Google.
The fact that FLoC is being delayed two years indicates how far Google is from industry acceptance and any consensus among stakeholders.
Apple, DuckDuckGo and others selling privacy can continue to press that line against Google for the next two years at least: "You are the product."  
DuckDuckGo Takes Flight
DuckDuckGo (DDG) recently reported very strong usage growth over the past year and said it's now the "number two search engine on mobile in the U.S., Canada, Australia, the Netherlands & more." However, the market-share gap between Google and DDG is formidable. The company said in the last 12 months it has seen 50 million app downloads and a 55% increase in search traffic. Building on that momentum, it's also going to release a new desktop browser this year. DDG says it has been profitable since 2014, with more than $100 million in annual revenue. In a blog post, citing low iOS 14.5 tracking opt-ins, the company takes aim at skeptics who think consumers won't change behavior to achieve greater privacy protection.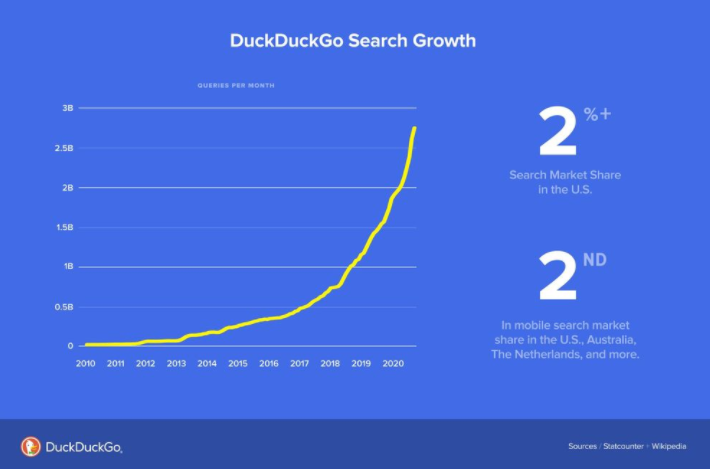 Our take:
DDG now describes itself as "an internet privacy company" and the "easy button" for online privacy. These are effective slogans.
In addition to DDG, Brave and Neeva offer privacy friendly search engines that could peel away some of Google's market share, though not significantly.
But Apple is a wild card; it could easily buy a search engine, which could then have a meaningful impact on the mobile search market.
Post-COVID Consumer Behavior More Complex
Location intelligence company PlaceIQ has been tracking foot traffic as the economy reopens. In a blog post the company discusses the fact that there are now essentially three shopper personas: Old Normal, New Normal and Hybrid. As the names suggest, they consist of people going back to pre-pandemic (offline) behavior, maintaining new COVID-inspired routines or a mix of both. Grocery shopping is a great example: people have returned to stores but continue to use delivery or curbside pickup, based on convenience considerations. This creates more complexity for marketers: "consumers are taking multiple paths forward driven by safety and preference, fracturing once stable market segmentations."

Our take:
These "new" circumstances are the result of two decades of evolving consumer behavior, as digital has assumed a larger role in buying.
The old and popular narrative of e-commerce vs. in-store shopping must be thrown out because it's a false dichotomy.
Brands with locations should see their digital and physical assets as part of a single brand promise – which must be integrated.
Short Takes
Listen to our latest podcast.

How can we make this better? Email us with suggestions and recommendations.