Bard+ Arrives with Extensions
After a couple of months with no updates, yesterday Google rolled out Bard Extensions (similar to ChatGPT plug-ins). Bard extensions were first announced at Google I/O this year with the promise of third party integrations, including Adobe, Kayak, OpenTable, TripAdvisor, Spotify and others. "Bard will be able to tap into all kinds of services from across the web," said Google's Sissie Hsiao, at the time. However, what showed up yesterday was a Google-only selection of apps (below), including Google Workspace. The latter enables useful personalization of Bard results (Neeva was trying a version of this), but raises concerns about data leakage. Using the "@" symbol before a query brings up a menu of extensions, enabling you to choose individual services. For example, you can search Google hotels only or Google Maps for "best hotels NYC" and get different results. The most discussed feature is the ability to "fact check" a Bard result with Google Search by using the "G" logo ("Google It") button at the bottom of the page. In my quick tests this worked most of the time.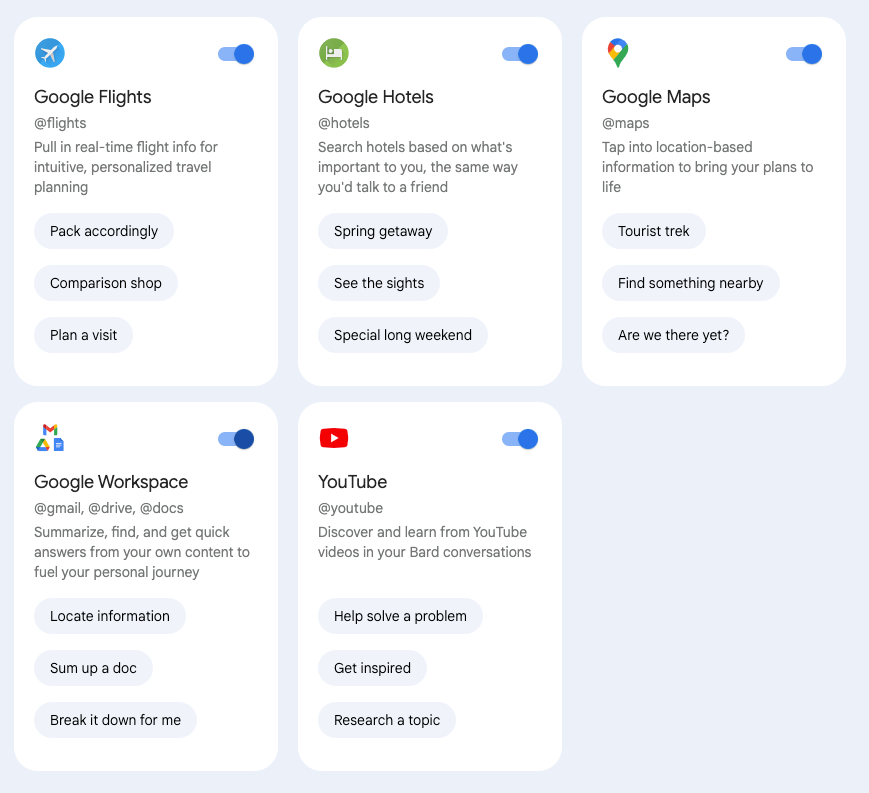 Our take:
There's much more to say about this AI + extensions search model. It's one version of the future of search.
Hypothetically you'll be able to create a custom search engine on demand, as with ChatGPT's plug-ins.
If the results are roughly equivalent to Google.com's, Bard+ will be a viable (ad-free) alternative. Narrower results using more trusted sources.
Agencies, You've Got 6 Months with SMBs
If you run an agency that works with small businesses, you've got about six months to prove yourself before they drop you. That's according to a vCita survey (form) of roughly 500 US small business owners. Eighty four percent of respondents were from businesses with <10 employees; nearly half (48%) were one-person shops. Accordingly, there are a few eyebrow-raising findings: 70% were reportedly using agencies/consultants for digital marketing and 80% of that group were spending "up to $3,000 each month." Both of these numbers are higher than the norm. Nonetheless, 67% of respondents stopped working with an agency or switched after only six months. That churn was driven by multiple causes: didn't see results, budget issues, inability "to make the most of the services provided by the agency," and the agency wasn't a "true partner." Churn was greatest with paid search, social and paid social, in that order.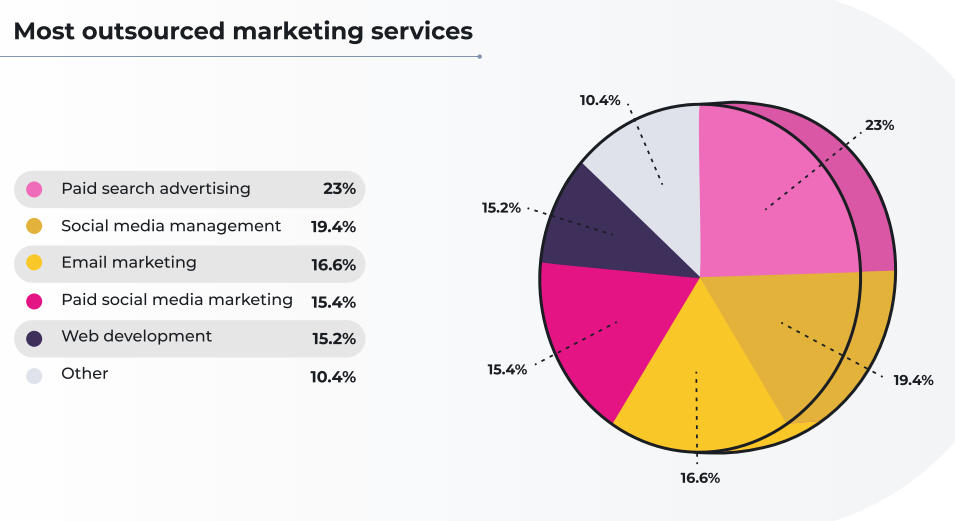 Our take:
A 2021 CallRail survey found only 11% of SMBs working with agencies; vCita's 2022 SMB study found 32%; 70% is a massive leap.
The average SMB digital marketing spend is <$10K annually. So the vCita SMBs are overstating budgets or spending more than the norm.
The survey has anti-churn advice, including demonstrate value quickly, deliver additional services and become a true strategic partner.
Just Walk Out's Second Chance
When Apple introduced iBeacon in late 2013 it seemed the beginning of an inevitable indoor-location era. With Opus Research, I created the Place Conference in 2014 under that assumption. But it never really materialized (location analytics did instead). Autonomous checkout (i.e., Amazon's Just Walk Out) is similar; it had the appearance of inevitability when introduced (2018) but since then not so much. Amazon has shut down some Amazon Go stores and it hasn't caught on with retailers. Cost and integration challenges created barriers to adoption. This was also the story of iBeacon and related indoor-location technologies. Just Walk Out has had some success in airports, college campuses, stadiums and convenience stores. Competitors have also had modest successes in those categories. Now Amazon is trying to radically bring down the cost and simplify deployment using RFID tags, which most retailers already use for inventory tracking. Amazon hopes simpler technology and lower cost will spur adoption.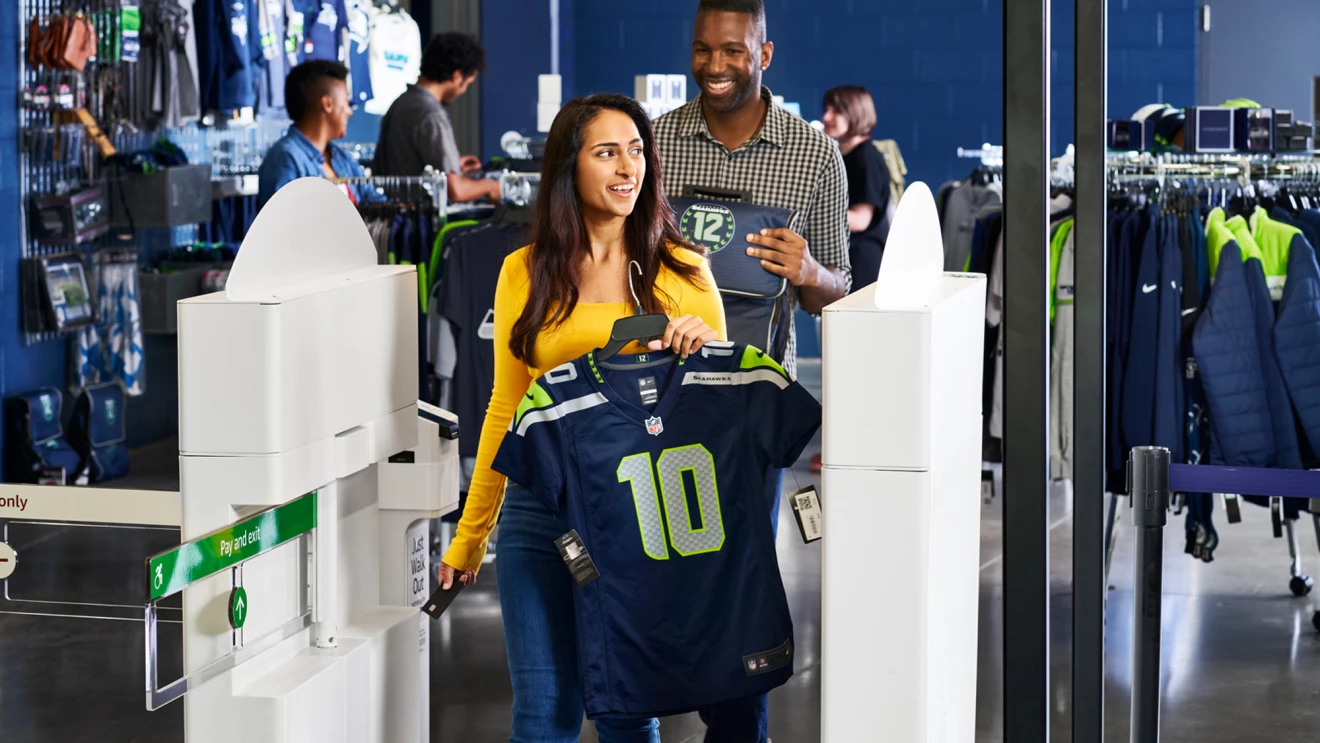 Our take:
Amazon competes with many of the retailers it wants to sell to, which is another barrier for Just Walk Out – though not its competitors.
Assuming the new system is cheaper and faster to deploy, ongoing retail labor shortages should boost adoption.
Certain types of retail environments appear better suited to cashierless tech than others: airports, arenas, c-stores and discount stores.
Recent Analysis
Short Takes
Listen to our latest podcast.

How can we make this better? Email us with suggestions and recommendations.