Ex-Googler: Clicks Affect Rankings
Google has always maintained it doesn't use behavioral signals such as clicks or dwell time in search rankings. And it has called such claims "myths." But antitrust trial testimony from former Google search quality software engineer Eric Lehman, who left the company a year ago, confirms that Google has historically used CTR as a ranking signal. According to trial reporting by Law360, "Lehman said [  ] that Google's position is to not provide a clear message about whether it's using the click data — even though it is — out of fear that search engine optimizers or others could try to influence the rankings." He was apparently presented with multiple internal documents showing that behavioral signals (e.g., clicks) were important to search quality and rankings. Accordingly, Google sought default search deals partly to get more user-SERP interaction data. Lehman also testified that Google is now less reliant upon and moving away from click data.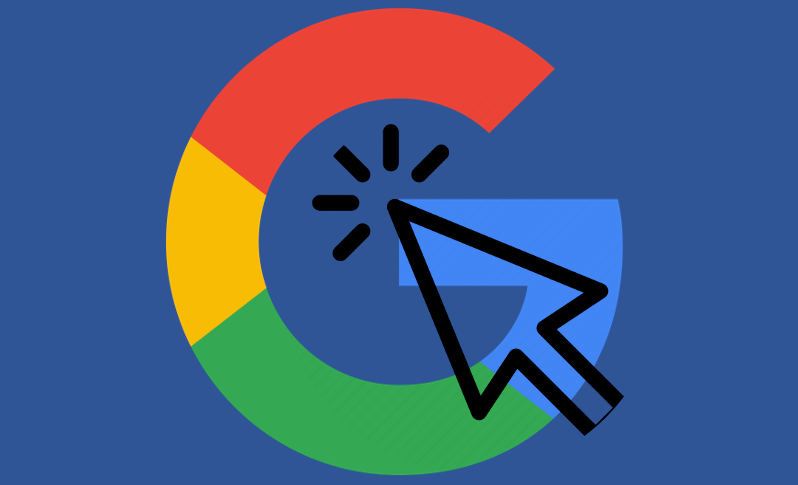 Our take:
Trial exhibits "suggested the logging of user interactions is 'central' to search and to Google as a whole."
Reportedly, newer machine learning models don't equally rely on user interaction data or other behavioral signals.
Yet Lehman's testimony and documents appear to show clearly that Google wasn't being truthful when it said clicks didn't affect rankings.
TikTok Testing Google Search
TikTok is considering incorporating a Google option into its own search results. This comes on the heels of TikTok testing Wikipedia entries its search results. The Google placement is not a "default search" deal, like Firefox or Safari, but it's still noteworthy because TikTok is seen as an increasingly viable search competitor to Google. The test was discovered by Radu Oncescu (via TechCrunch). The screenshot below shows a Google search module sandwiched in the middle of TikTok's own results. It's populated with the same search query. TikTok reportedly confirmed the experiment, as one of several third-party integrations being selectively tested. That doesn't mean it's going to happen but it's eyebrow-raising at a time when Google is on trial and the company is pointing to TikTok, among others, to show it has healthy search competitors.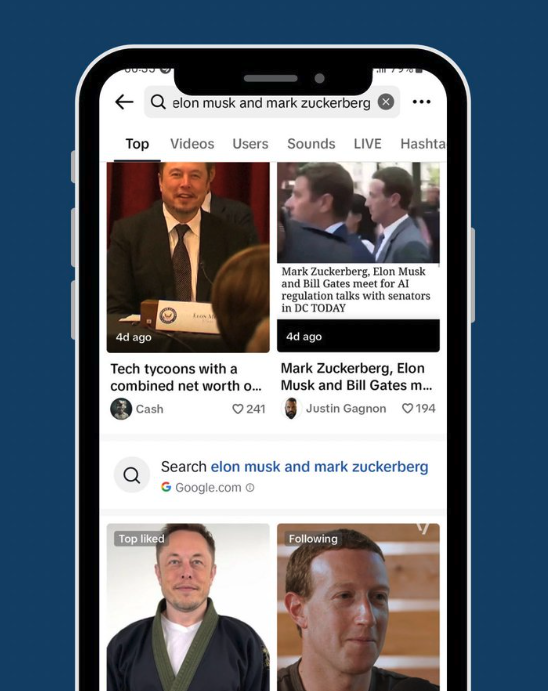 Our take:
One question: why would TikTok contemplate this deal when it previously positioned itself as a better alternative to Google?
Ad revenue sharing may be on the table. Perhaps TikTok believes it will drive more TikTok search usage and impressions for its own search ads.
Google is motivated to do this because it fears losing younger audiences who've been critical of its results as "inauthentic" and spammy.
Survey: Soliciting Reviews Boosts Ratings
Yelp has created a new "hall of shame" for local businesses tagged with the company's "Compensated Activity Alerts" and "Suspicious Review Activity Alerts." Essentially, Yelp is saying these businesses engaged in review manipulation or fraud. In tandem with the introduction of this new "index," Yelp conducted a survey with a third party about consumer review attitudes and behavior. It says a lot of the things you'd expect: "(93%) [of consumers] say they read online reviews to inform their purchasing decisions." But the survey findings also argue people don't want to be asked to write reviews and a majority (54%) wouldn't trust a business that did so. More than two-thirds (68%) of respondents said they've been solicited to leave reviews in the past. The most interesting finding released by Yelp is: "65% of survey respondents who read reviews admitted they would write a more positive review than originally intended if a business asked them to leave a review, and 61% admitted they would provide a better star rating."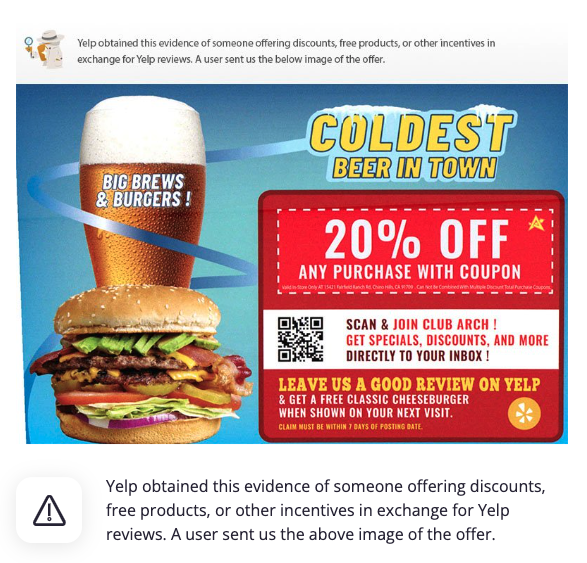 Our take:
One conclusion: review solicitation "works" and delivers a better outcome for the business (though not on Yelp) than otherwise.
There are ethical ways to do this that don't constitute review manipulation or fraud. But incentivizing reviews is not one of them.
Some local businesses may genuinely be unaware of where the ethical lines are for Yelp and Google. This is an education problem.
Recent Analysis
Short Takes
Listen to our latest podcast.

How can we make this better? Email us with suggestions and recommendations.