Apple 'Places' Replaces Maps Connect
Apple's self-service listings management portal Maps Connect, which launched in 2014, is now "Places on Maps." Supporting this is the Apple Business Register where listings are managed. Listings are not "business profiles" but "Place Cards." Marketers start by searching for a business or they can add a business. (Quick searches revealed lots of missing listings.) To authenticate you must "be able to answer a call to your place's phone number or upload an official document that shows your place's name and address." So far no SABs; a "place" has a physical presence. Apple says that there are "over 1600 [business] categories." The company also aims to make business listings transactional with "App Clips," which deliver partial app functionality (e.g., booking, ordering). "App Clips that have been registered ... can appear on your Place Card."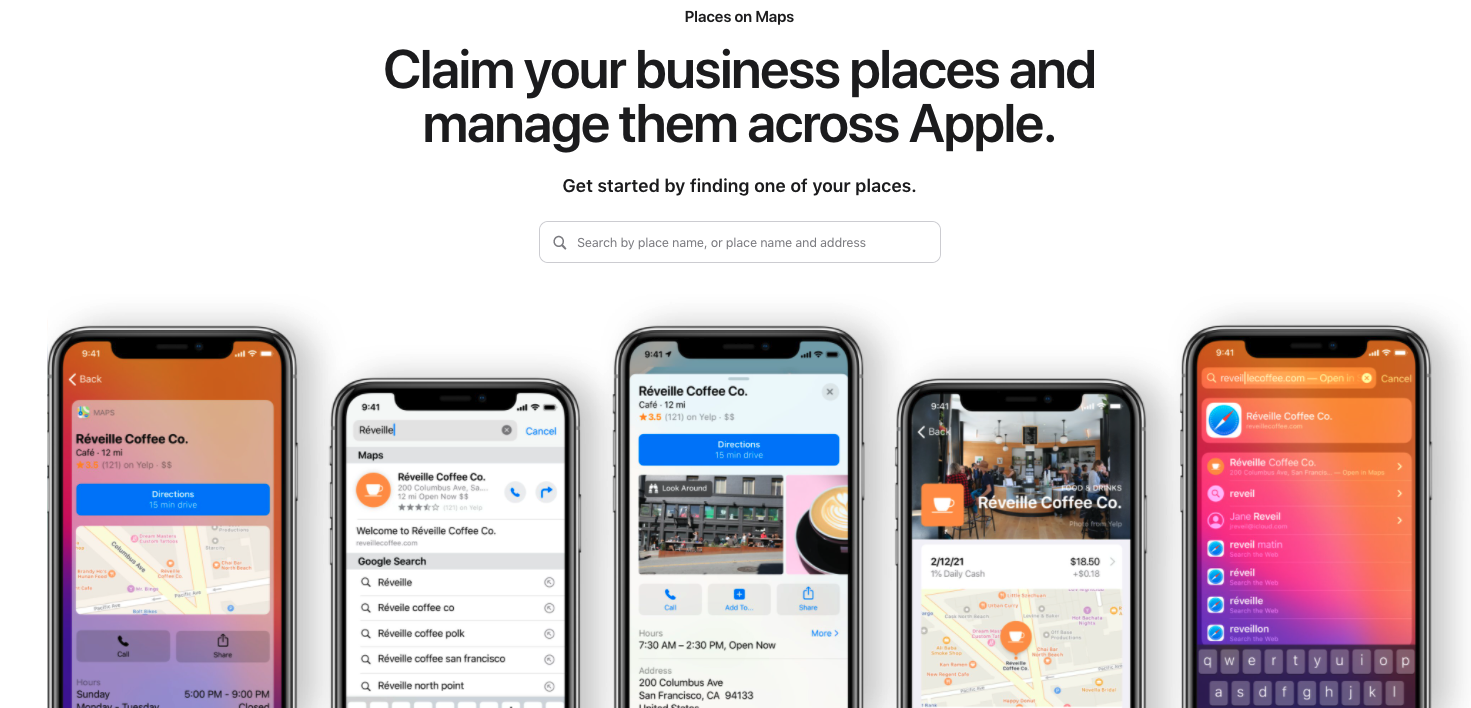 Our take:
Business information in Apple's Business Register will sync across Apple apps: Wallet, Safari, Maps, Siri and Spotlight (search).
Places/Business Register enables claimed businesses to tap into or integrate other Apple services such as business chat or indoor mapping.
This looks radically improved. Questions: whether agencies can act on behalf of clients, how SABs or brands without stores will participate.
Google Offers Site Search for Retailers
One of the major ways Google built awareness and usage early on was by powering site search on third party sites. That business has quietly continued and expanded. And this week Google announced "Retail Search" for retail sites, claiming that "more than $300 billion [is] lost to search abandonment each year in the U.S. alone." The basic idea is that Google's technology can map intent to more products and deliver a better experience for retail-site users, resulting in increased sales and improved loyalty. The "Retail Search" product is part of the company's Product Discovery Solutions for Retail solutions, helping "retailers enhance their ecommerce capabilities and deliver personalized consumer experiences."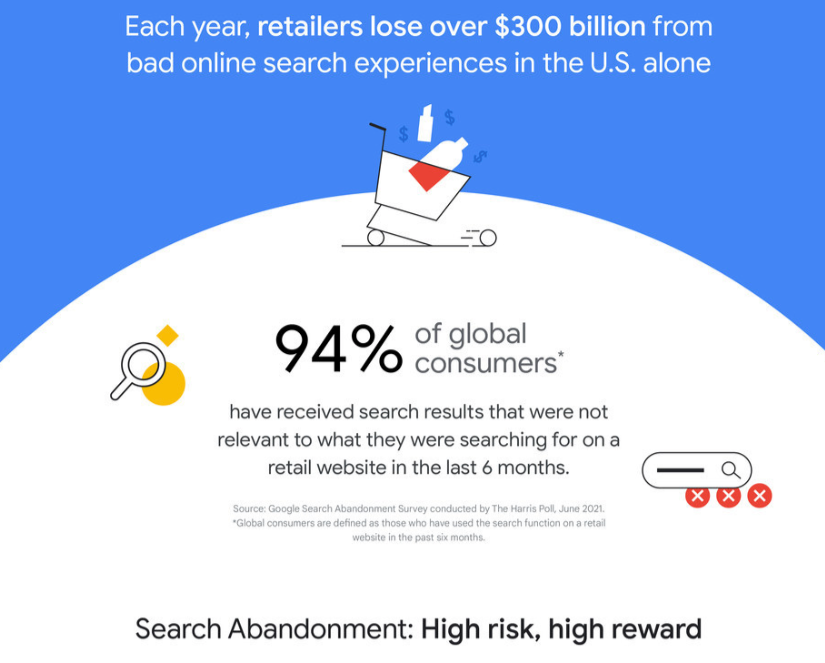 Our take:
Better site search experience = better results is accurate. Some retailers may be ambivalent about relying on Google, however.
If adopted, this would provide access to huge volumes of product search data that Google could use to improve its own services.
Other benefits to Google: a closer relationship with major retailers, which in turn will lead to more Google ad and services revenue.
Google Dings Advertisers to Recoup Digital Taxes
Google sent an email to Google Ads users in selected non-US markets indicating that the company was going to add surcharges to ad invoices – to recover taxes being imposed on the company. The email said, "As of 1 October 2021, we will include a surcharge to your invoices or statements for ads that are purchased through Google Ads and for YouTube placements purchased on reservations basis..." The stated justification: to "cover a portion of the costs associated with complying with digital services tax legislation in these jurisdictions." Various countries have started imposing digital taxes on major internet companies to subsidize traditional media or to capture revenue for public purposes. Google says the surcharges will be "based on the number of ad impressions or clicks that are served in a specific jurisdiction."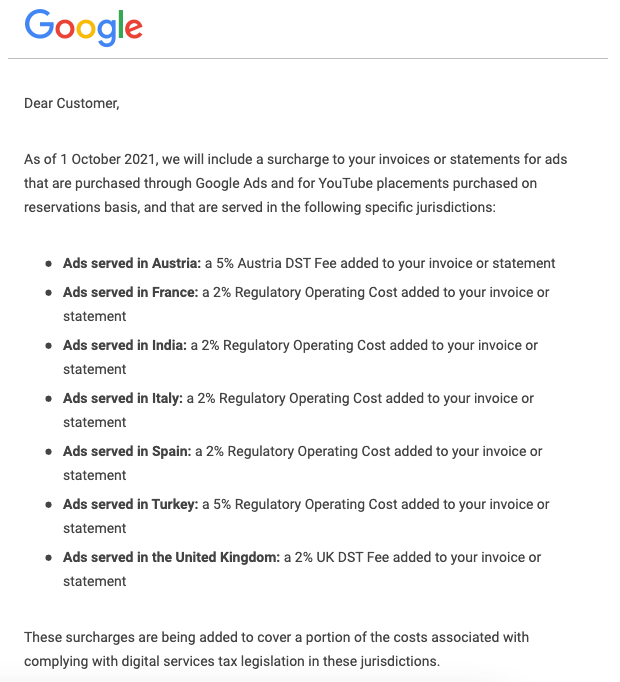 Our take:
A major beneficiary of accelerating digital transformation, Google parent Alphabet reported massive ($62B) Q2 revenues yesterday.
Ad revenue was $50.4B, up nearly 70%; YouTube revenue was $7B, up 83%. Retail ad spending was the largest single driver of growth.
With these results I can imagine some advertisers and governments will be angry at Google's attempt to pass on its tax burden.
Recent Analysis
Short Takes
Listen to our latest podcast.

How can we make this better? Email us with suggestions and recommendations.