Roofer Sues Over 1-Star Reviews, Gets Bombed
File this in the "will they never learn" column. A couple renting a house in Vancouver, Washington engaged with a roofer, Executive Roof Services (ERS), hired by their landlord to fix their roof. A negative interaction with the roofing company's office manager caused both to leave 1-star reviews, citing rudeness. The business owner reportedly responded with threats and a lawsuit seeking $112K in damages for "defamation and intentional interference with business expectancy." The EDS attorney says the couple isn't being sued for expressing their opinions but for seeking to inflict "intentional harm to a family-owned business ... and their employees." After national coverage, EDS's Yelp profile has been (predictably) review bombed, forcing Yelp to block further review activity.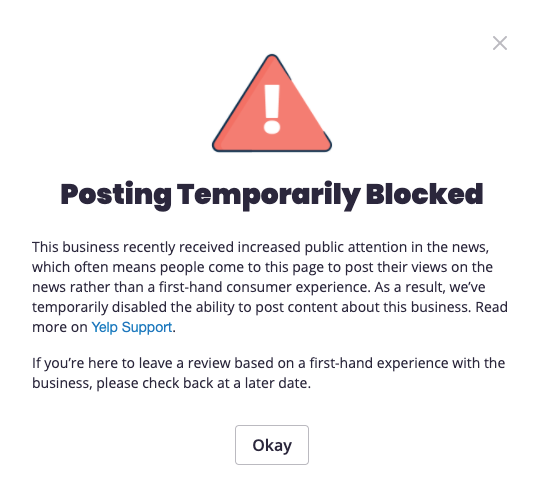 Our take:
The tragedy here is that the couple's concerns could have been addressed with simple courtesy and customer service.
The EDS attorney's argument is destined to fail but the suit still forces the couple to hire a lawyer and defend the action.  
The mob-like defamation-intimidation tactic never works and typically backfires on the business – sometimes in a big way, like here.
Prime Signups Drove Amazon's COVID Success
Amazon's revenues, profits and market cap jumped significantly during COVID. In some ways it was probably the single biggest winner of the pandemic. However a new analysis by CIRP finds that "specific [Amazon customer] shopping behaviors did not change significantly compared to earlier periods." Instead the firm says COVID and Amazon's associated marketing efforts prompted "more customers to shift to a Prime membership, with its attendant increased shopping frequency and loyalty." CIRP estimates that Prime members spend 5% - 10% more per visit than non-Prime member and shop more frequently because they're "amortizing" their membership fees.

Our take:
Amazon also saw significant ad-revenue growth during COVID, which this report doesn't discuss.
Prime members spend on average $1,400 per year (or $214B in GMV for 2021) while non-Prime members spend roughly $600 according to CIRP.
According to NRF, Amazon is the second largest retailer in the US after Walmart. JP Morgan expects Amazon to overtake Walmart next year.
Masters of the Metaverse
It sounds like a Marvel movie, but it's Facebook CEO Mark Zuckerberg's vision for the future of the internet. Zuckerberg sees "mixed reality" as central to the company's future and the key to creating an "embodied" internet, beyond mobile phones. "Our overarching goal across all of these initiatives is to help bring the metaverse to life," he told The Verge. In other words, people interacting via avatars or quasi-holographically in the same virtual places. Yet, despite the distinction of being the "fastest-growing segment" in PwC's latest Global Entertainment & Media Outlook forecast, virtual reality (VR) has largely failed to catch on outside gaming. Augmented Reality, by comparison, is gaining more traction in the mainstream.
Our take:
The headset is the major UX problem confronting VR adoption. Apple is pouring significant resources into a headset. Someone will crack this.  
Smartphone games (Niantic), social media (Snap) and retailer use cases have shown  people are interested in mixed reality content.
We increasingly talk about hybrid digital-physical experiences. This is the logical and ultimate expression of that.
Short Takes
Listen to our latest podcast.

How can we make this better? Email us with suggestions and recommendations.