Will Smart Glasses Replace the iPhone?
Apple has an entire building and hundreds of employees dedicated to its forthcoming mixed-reality glasses. The expectation is that the first of perhaps multiple Apple headsets will be revealed next year, with a focus on gaming and entertainment. A story in the Wall Street Journal covers the opportunity and challenges (secondary coverage). The conjecture is that Apple sees an "XR" headset as the next big revenue driver and eventual replacement for the iPhone. It's very unlikely the iPhone will be displaced by smart glasses – at least any time soon. It's much more likely Apple glasses will rely on the iPhone, at least initially, in much in the same way the Apple Watch did for connectivity. With the exception of Oculus (in gaming), smart glasses and VR headgear are not mainstream products. Facebook's Ray Ban Stories gets close but there's no indication it's selling.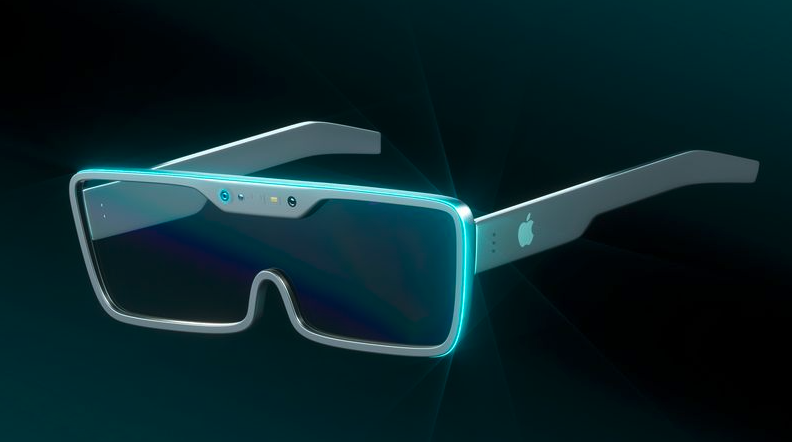 Our take:
Apple's iPhone was an immediate success. Smart glasses are likely to be more like the Apple Watch. Slow initial sales, growing over time.
To succeed, everything must be just so: right form factor, UX, price, consumer trust. Google failed, Microsoft failed, HTC failed, Facebook largely failed.
Someone will get this right – eventually. We may be a decade away from that. But success could also turn daily life into a Black Mirror episode.
SMBs Still Suffering with COVID, Inflation
Despite Delta and Omicron, many people are now looking beyond COVID and routinely using phrases such as "post-COVID" (including me). However the pandemic is still very much with us and so is COVID-related inflation. And despite some of the upbeat news from Yelp and others, survey data from Alignable suggests large numbers of SMBs are still suffering: "Overall 63% of business owners report still feeling some negative impact on their businesses from the COVID crisis." Alignable also found that "33% of restaurants, 26% of retailers and 25% of small B2B businesses are at risk of closing for good in Q4." In addition, 42% are generating half (or less) of pre-COVID monthly revenue, while 66% are still suffering from a labor shortage.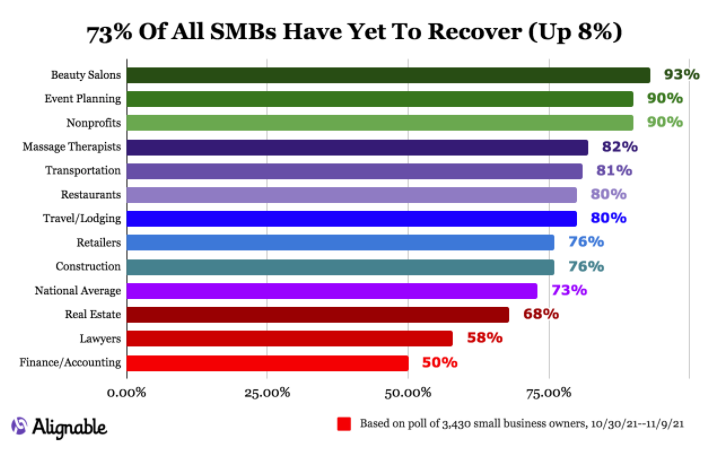 Our take:
The survey found that mid-2023 is the now the expected time frame for full recovery. Previously it was Q3, 2022.
Despite pledges by consumers to shop local and patronize SMBs, it often doesn't happen – as they default to Amazon and high visibility sellers.
Digital marketing visibility is critical now for SMBs, the majority of which may not have the budgets or expert help they need to succeed online.
Amazon's Logistics Empire Strikes Back
A CNBC story describes how Amazon is beating "the supply chain chaos" by making its own shipping containers, chartering ships and leasing planes. While a few other large retailers have undertaken a similar, if more limited, approach (e.g., Walmart, Costco, Target), Amazon is winning. "Amazon has been on a spending spree to control as much of the shipping process as possible. It spent more than $61 billion on shipping in 2020, up from just under $38 billion in 2019," the article states. Ben Thompson of Stratechery thinks this CNBC and a similar Bloomberg piece are products of Amazon PR pitches, designed to convince consumers and third party sellers that Amazon is the most trustworthy and reliable online retailer operating today.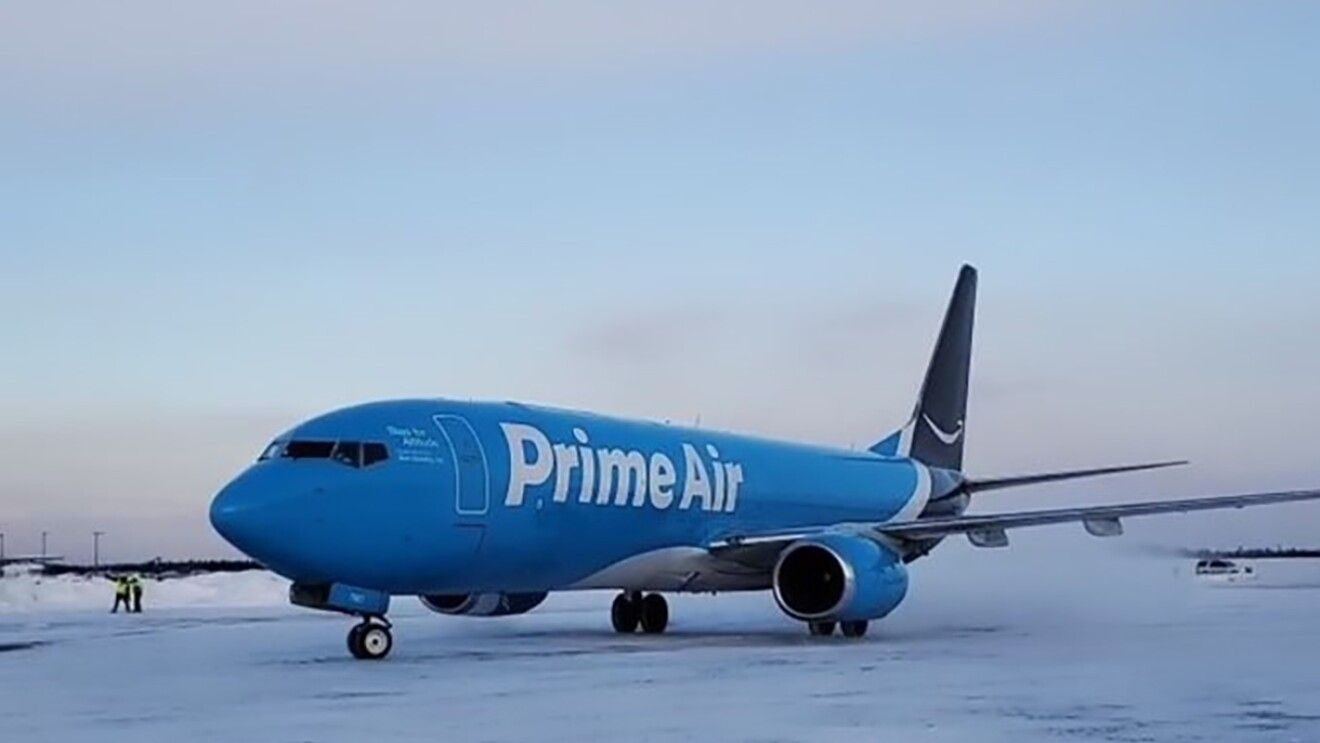 Our take:
Amazon executive Dave Clark separately told CNBC the company will become the US's largest delivery service by year end or early 2022.
Stratechery's Thompson probably correctly argues the main target of these pieces are third party merchants who might otherwise work with Shopify.
Sellers who use Amazon logistics make themselves vulnerable because they must share sensitive pricing data and supplier information. Amazon could use that information to compete against them.
Short Takes
Listen to our latest podcast.

How can we make this better? Email us with suggestions and recommendations.