Sheryl Sandberg Leaves the Building
In the roughly 48 hours since Meta COO Sheryl Sandberg said she was leaving the company, there's been an outpouring of commentary about her departure and "legacy." Since the election of 2016, Cambridge Analytica revelations and myriad other scandals, Sandberg has become a more polarizing figure. WSJ reported she's leaving because of burnout and that she's under investigation for misuse of corporate resources. (Facebook denied the investigation caused her departure.) Sandberg's stated reasons were family and a desire to focus on her philanthropic work. Beyond all other things, however, Sandberg was critical to the success of Google and Facebook's ads businesses. She was instrumental in AdWords' success and a key architect of Facebook's $115 billion revenue machine. She leaves Facebook with a badly damaged reputation but with billions in her bank account.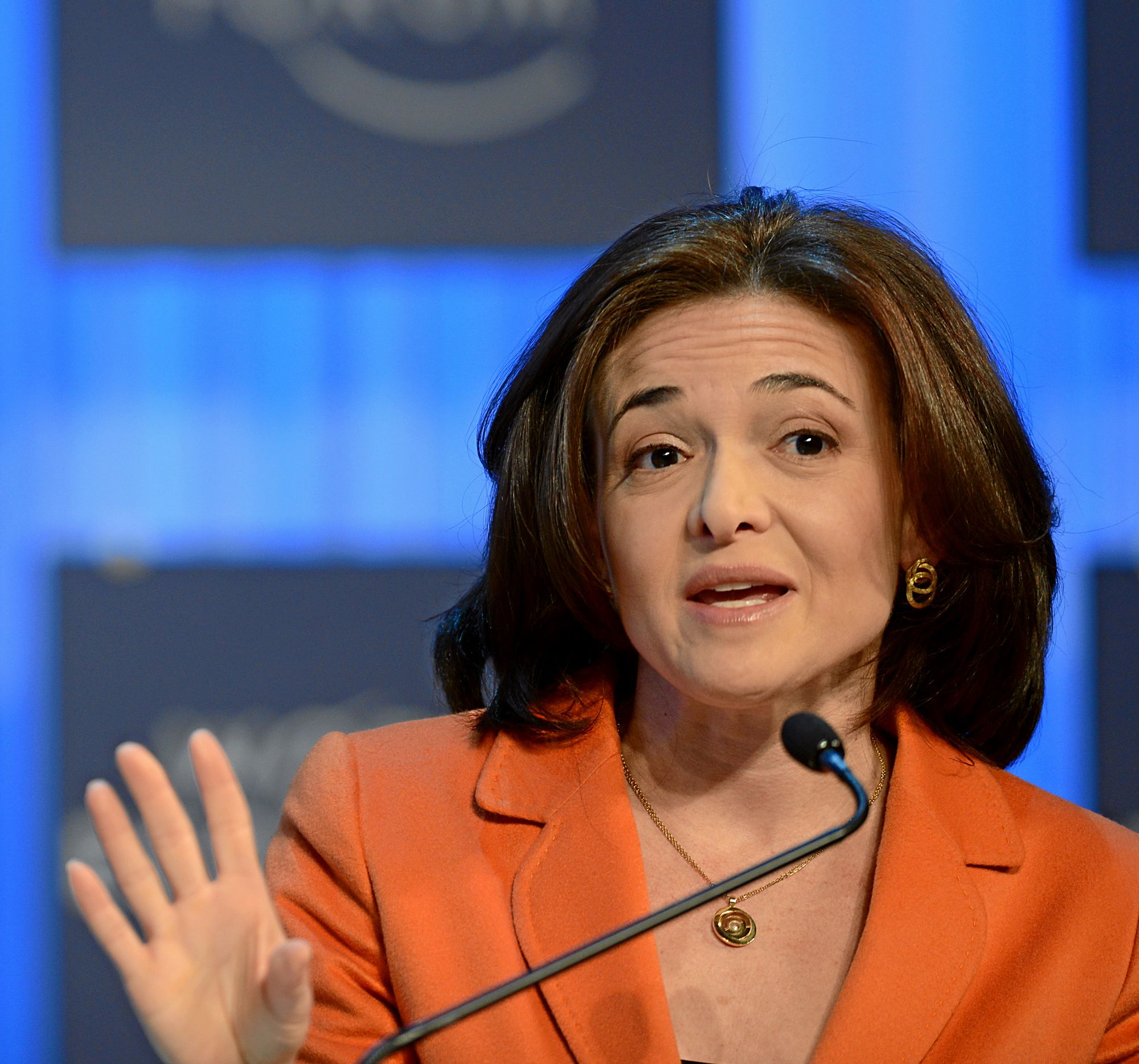 Our take:
For better and worse, Facebook clearly wouldn't be the same without her. Thought experiment: what might the company have become with a more ethical approach to growth and revenue generation?
Because she appeared to be a person of high integrity her assent to "profits over people" was extremely disappointing. Others have even stronger things to say.
Sandberg's immediate, post-Facebook life will be about rehabilitating her brand. She won't remain out of the public eye for very long I suspect.
Walmart's Last-Mile Strategies
Though no longer partners, Google and Walmart share a common enemy: Amazon. The former is using a holistic commerce strategy (online and in-store inventory) to create a more complete consumer offering than Amazon, while the latter is trying to leverage its stores for competitive advantage – in e-commerce. Walmart operates roughly 5,300 Walmart and Sam's Club stores in the US. Most are located within 10 miles of 90% of the US population. Formerly the largest US retailer, Walmart has given up (or is about to give up) that crown to Amazon. But it's using stores and a range of last-mile strategies to fight back: drone delivery, third party merchant delivery and store fulfillment of e-commerce. While there are some challenges, using stores to fulfill online orders gives the company and consumers more flexibility, reduces costs and shortens delivery times. Walmart will also soon start packing and shipping goods for its marketplace sellers.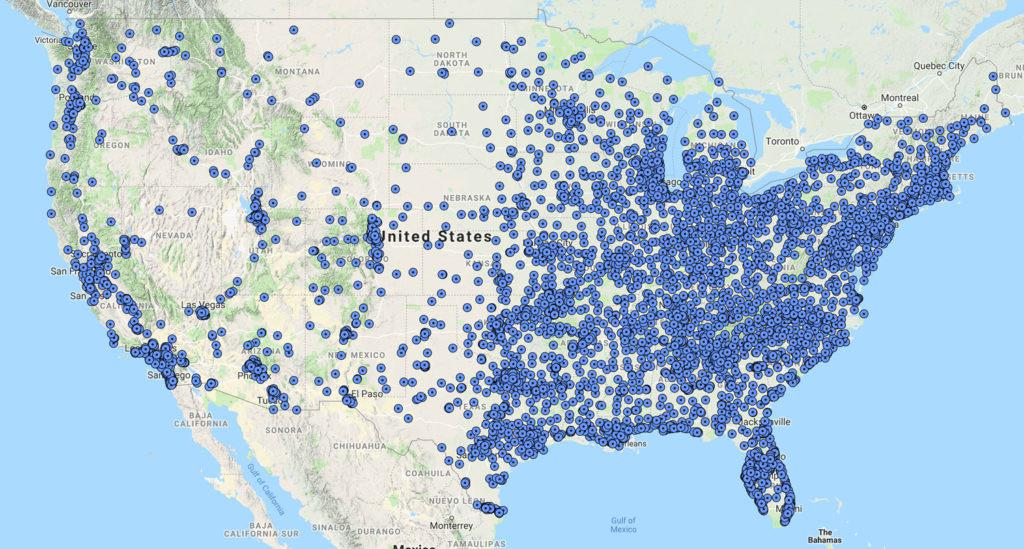 Our take:
Walmart is one of the most innovative retailers – if not the most innovative – operating today. Nobody else is doing as much to evolve the business.
However, Walmart faces challenges in brand perception and its customer base. Walmart's customers are older, more rural.
It's trying to woo younger customers on TikTok and in other ways. However, it still has a way to go. It must dramatically evolve the brand to become truly competitive with Amazon.
Digital Twin Social Networks
Facebook was sued by the FTC for effectively being a social networking monopoly. As big as it is, Facebook's not a monopoly and the FTC will lose that case. What's more, we're about to see more competition emerge, based on VR and AR. The "metaverse," which doesn't really exist, is a new model social networking paradigm (e.g., Roblox). But more interestingly, there are indications that the real action, going forward, may be AR-driven. Niantic Labs initially created an AR social network of sorts in its original game offering Ingress. Last week it announced a new AR-based social app called Campfire. Foursquare founder Dennis Crowley is now involved with an AR-based social network called Living Cities. Living Cities aims to bring together the digital and physical worlds around people in physical places. There will be more efforts like this and they represent the evolution of mobile-centric social applications, which will tap into IRL for differentiated experiences vs. social media 1.0 (Facebook, et al.).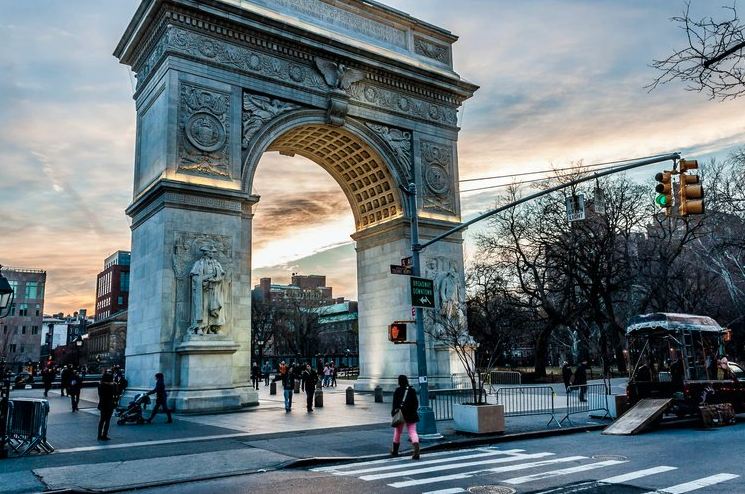 Our take:
While VR headsets have a long way to go to for mainstream appeal, AR is already here on smartphones. Viable AR glasses are farther out.
We're likely to see all kinds of placed-based AR applications emerge in the next few years, many of them will be aspiring social networks.
Some of these new social networks will take hold and put pressure on existing sites. MySpace killed Friendster, Facebook killed MySpace. Some in GenZ are now choosing BeReal over Instgram.
Recent Analysis
Short Takes
Listen to our latest podcast.

How can we make this better? Email us with suggestions and recommendations.