Review Extortion, Libel & Liability
Review fraud is illegal and it's flourishing. Despite rising awareness of fake reviews, usage is up. An undisputed ranking signal, reviews are also a top conversion factor. Because of that there's continuing fraud and other review manipulation. A recent example: a current scam in the SF Bay Area involves fraudsters leaving one-star restaurant reviews and demanding gift card payments to prevent more. (Spam fighting must become a feature of every reputation management platform.) Big platforms aren't liable for review fraud (in the US); similarly online reviews have generally been a liability free zone for consumers – but not always. In a review-based defamation case, the Oregon Supreme Court affirmed that ordinary people are entitled to less protection than journalists (re factual assertions). And in a review-adjacent spat over the purchase of 75 beehives, the aggrieved buyer vented on Facebook against the seller, who sued for defamation – and won $370K.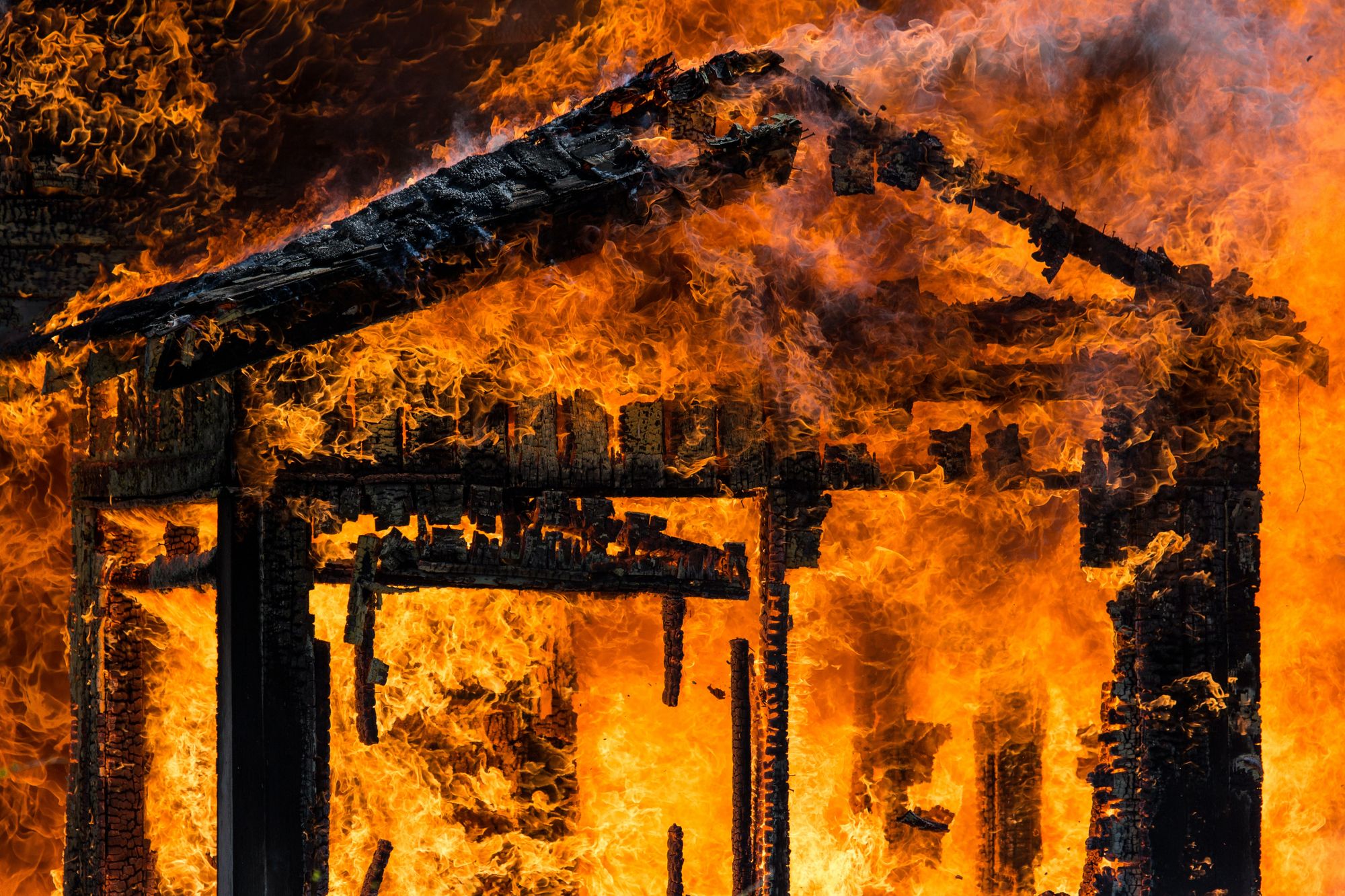 Our take:
Reviews and social media content moderation will continue to be a battleground, but most review content (opinions) is protected speech.
Section 230 shields platforms from liability in the US. There are efforts to repeal or modify it, to promote stronger content moderation.
As discussed in Near Memo 72, the EU's DSA probably compels more aggressive review policing, which might then come to North America.
It's the Algorithm
After a TikTok "blackout challenge" led to the deaths of two young girls the social media site is being hit with a lawsuit alleging it "knew or should have known" its product was "addictive" and that its algorithm directed kids to the harmful content. TikTok denies liability. Separately, a pending California bill would allow parents to sue for "social media addiction" and related ills. A case now being appealed to SCOTUS similarly argues that YouTube's alleged promotion of terrorist videos contributed to the death of an American student in Paris, who was killed in a terrorist attack. Previously, Facebook whistleblower Frances Haugen stated the company's algorithm promotes disinformation, hate speech and even violence because that's what generates engagement. Thus Facebook has resisted correcting the problem. Indeed, most of the social and political problems laid at the doorstep of social media are tied to algorithms.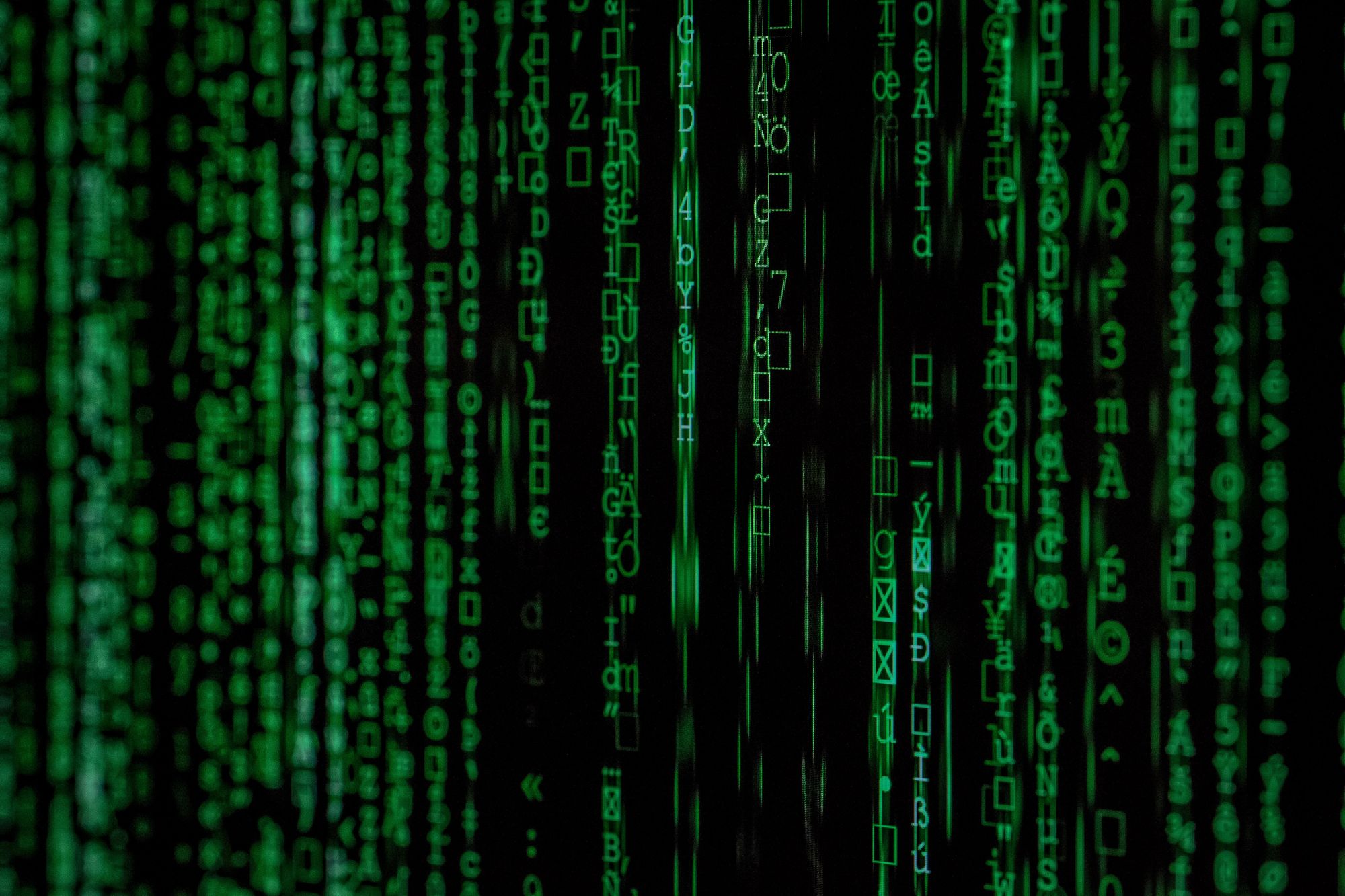 Our take:
Social media algorithms are primary IP and have driven usage growth. But they're also the focus of lawsuits and legislative complaints.
The DSA in Europe calls for algorithm transparency and requires tools to enable consumers to disable algorithmic feeds.
One potential solution is to do the same in the US: let people turn off the algorithm, give them access to a chronological feed as Instagram did.
Want More ROI, Spend More
The cost of digital media has gone way up. Accordingly, more marketers are expressing frustration with digital media ROI. Indeed, some DTC brands have opened stores in response to the rising cost of online customer acquisition. Now comes a Nielsen report that argues marketers need to be willing to spend more to drive greater ROI. The company says that "globally, the average brand reinvests 3.8% of its revenues into advertising," but that's often too low. Nielsen argues, while there is some overspending underinvestment is a bigger problem: "We found that 50% of planned media channel investments were too low to achieve maximum ROI. The median underinvestment level was 52%." On the bright side, "North America has the highest ROI levels of any of the regions we studied—despite 57% of plans showing underinvestment."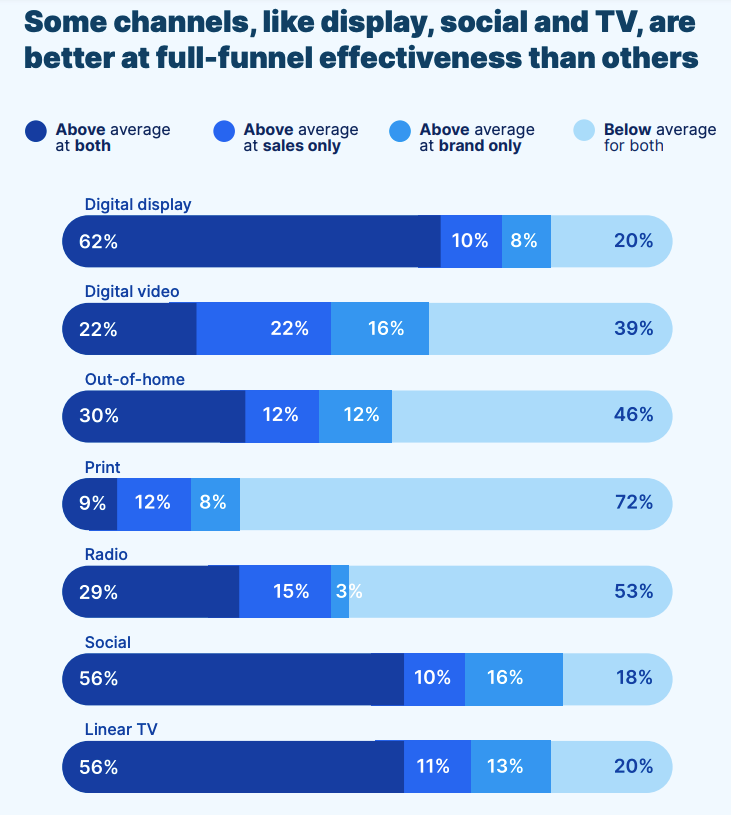 Our take:
Digital display ads, social and TV were cited as the best channels for "full funnel" effectiveness (chart above).
Campaigns that optimized reach consistently delivered a higher ROI. And new channels (e.g., podcast ads) often delivered strong ROI.
One of the key areas of ROI opportunity is local. Most multi-location brands are still significantly underinvested in local.  
Recent Analysis
Short Takes
Listen to our latest podcast.

How can we make this better? Email us with suggestions and recommendations.