Nextdoor: Daily Users ~19 Million
Nextdoor posted Q2 revenue yesterday of $55M, representing 19% year-over-year revenue growth. This was generally considered a slight miss. The company also lowered its full-year guidance. Weekly Active Users (WAU) grew 26% to 37 million from 29 million a year ago. Just over 50% of WAUs are active daily, which means something like ~19 million. (These numbers are surprisingly small.) Revenue growth came from home services, tech, telco and travel, while real estate, retail and QSR decreased. Nextdoor said that there was a 24% increase in claimed business pages for a total of 3.4 million. During the earnings call CEO Sarah Friar said that the company was investing more in SEO and building its social graph through direct neighbor connections. She also cited brand awareness as a key area for development, especially among SMBs.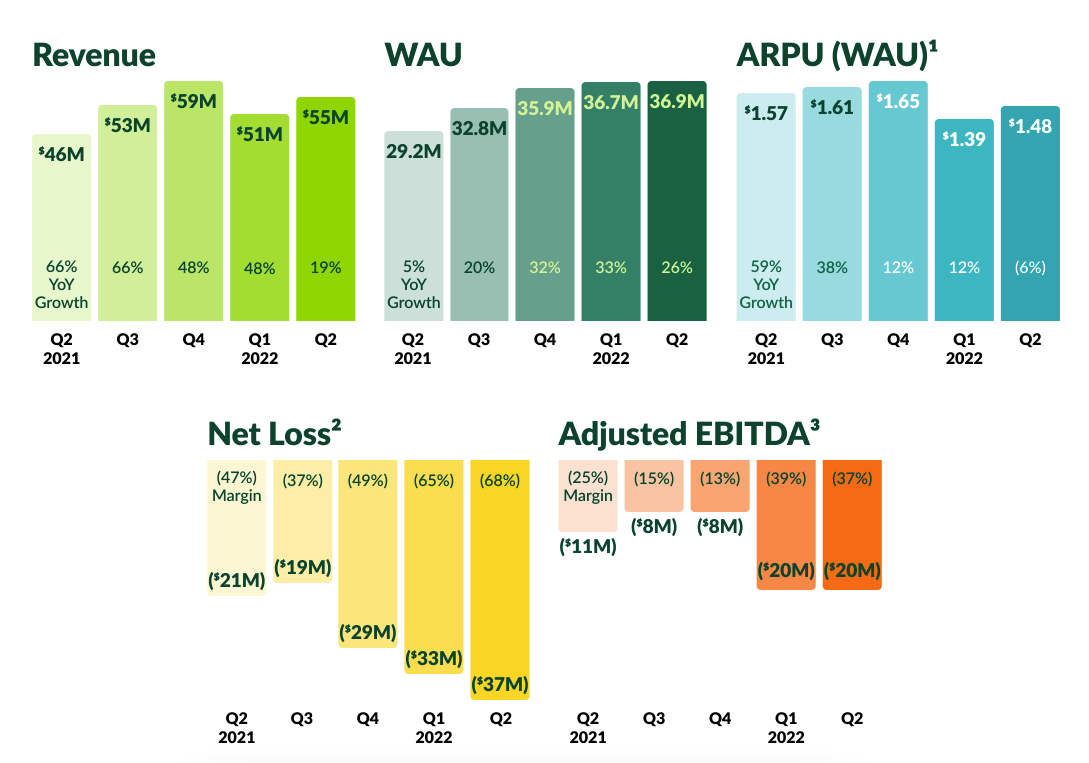 Our take:
Nextdoor aims to become a global-local search tool. Its "Discover" tab will "evolve to be a personalized map based surface [to find] ... businesses, neighbors, events ... for any neighborhood" – globally.  
Nextdoor could become the most trusted source for local business referrals. Not easy, but that should be the site's ambition.
Challenges: 1) UX/site design and 2) culture, which is still largely about crime awareness. Neither insurmountable, but execution uncertain.
Facebook's New B2B Targeting
LinkedIn ads are expensive. Facebook may soon become a very viable alternative. The company announced a range of new B2B targeting options. Marketers will now be able to target IT decision-makers, business decision-maker titles and interests, business decision-makers and new active businesses. The final category is described as "Admins of engaged businesses that were created in the last 6, 12 or 24 months." These are going to be small businesses. (The majority of new SMBs will have a presence on Facebook/Instagram.) This could be significant for thousands of B2B marketers, especially those focused on SMBs. The two categories of SMBs most likely to buy are new businesses and those seeking to grow. The new business targeting option appears to be unique among major ad platforms. Facebook says it has "more than 200M businesses" using the site.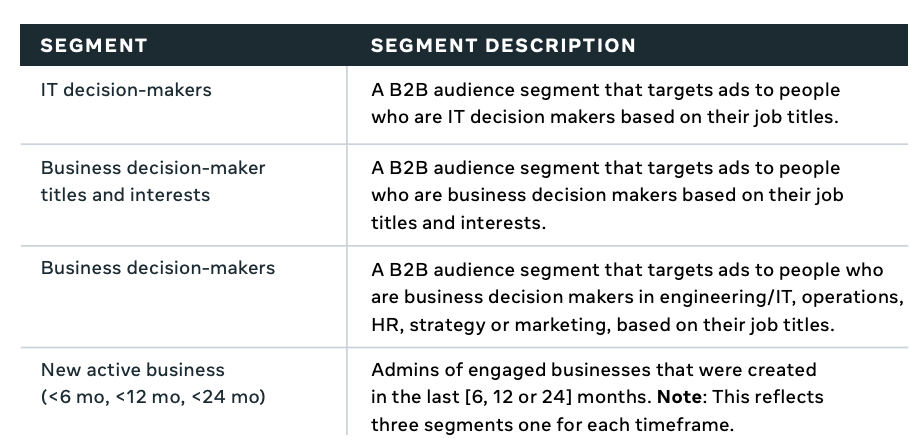 Our take:
The average CPC on Facebook is ~$0.95 vs. $5.60 on LinkedIn. B2B targeting will be more, but potentially less than LinkedIn.
Of course, marketers will have to test the new options out to see how effective they are.
Assuming decent efficacy, this could become a critical channel for SMB targeting (hard to reach outside of paid/organic search).
Second Google Antitrust Suit Coming
Google is facing its second Justice Department antitrust lawsuit, this time over alleged dominance of online advertising. Bloomberg reported it would likely be filed in September. The first suit, filed in 2020, alleges "anticompetitive and exclusionary practices in the search and search advertising markets." The second suit will focus on the broader digital advertising market. According to estimates, Google captured about 29% of US digital advertising in 2021. Facebook was second with 24% and Amazon had about 11% (~64% together). While Google may have a monopoly in paid-search, it's more debatable for general digital ads. That said, the second action is apparently the culmination of "years of work" by DOJ investigators. In July, Google unsuccessfully offered concessions to head off a second antitrust suit. Google also faces ongoing antitrust investigations/actions in Europe.
Share of US digital ad revenue (2019-2023)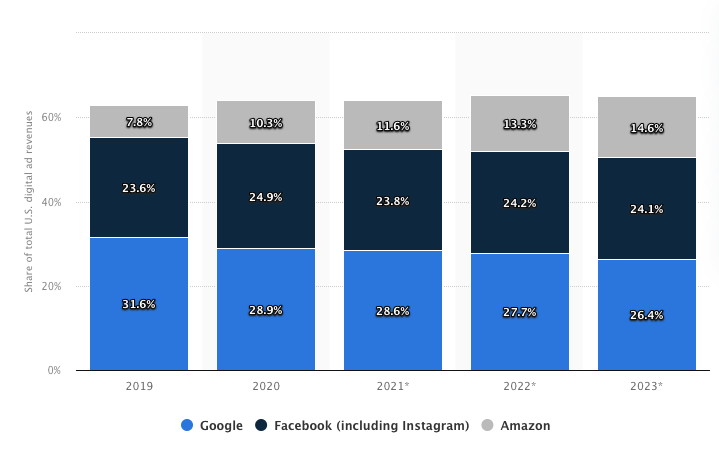 Our take:
Google proposed "splitting [the] parts of its business that auctions and places ads on websites and apps into a separate company" (under Alphabet).
The DOJ will seek a break up of Google's ad business. The move has bi-partisan support (legislation was introduced to achieve the same result).
These antitrust cases could take years to work their way through the courts. A settlement of either case appears unlikely, however.
Recent Analysis
Short Takes
Listen to our latest podcast.

How can we make this better? Email us with suggestions and recommendations.