Meta's Image Makeover  
Meta is back. Not long ago, the company was reeling from Apple's privacy changes, a bad bet on the metaverse, the rise of TikTok and constant, negative press. Then came "the year of efficiency" (read: layoffs), a pivot to AI, Twitter's decline (+ Threads) and a return to ad revenue growth. Earlier this week Meta posted better than expected revenues (up ~12% to $32 billion) and upbeat Q3 guidance, though usage was flat. AI and the return of ad-revenue growth takes some of the pressure off when it comes to continued metaverse spending, which CEO Mark Zuckerberg has vowed to do. (Meta's reality labs has lost more than $21 billion since early 2022.) Zuckerberg reaffirmed the company's commitment to the metaverse on the earnings call. He also sounded confident notes about Threads, suggesting it could eventually get to a billion users. And, finally, the company got a kind exoneration from academics who published studies that showed political polarization was not directly driven by social media – although the reality is more complex.    

Our take:
Meta has more competition than Google for its ad products, but it's also in a dominant position. So as ad spending returns, so do its revenues.
While AR and VR will ultimately find their markets, it's not clear that "the metaverse" as imagined by Meta will ever materialize.
Meta's open-source Llama 2 AI tool could displace others that seek to monetize AI with subscriptions (OpenAI) and with developers.
AI Handles 1M Take-Out Orders
Google announced Duplex in May 2018 at Google I/O. An impressive, human-sounding AI (part of Google Assistant), it was intended to help consumers make restaurant (and other) reservations. It still exists but it's unclear anybody's using it. Not long after that Google beta-tested CallJoy, a $39 per month virtual agent that answered calls, filtered spam and provided basic business information to callers. It shut down a year later. But where Google has largely failed, smaller companies are succeeding. One is HungerRush, a restaurant SaaS company that offers multiple tools including AI-automated phone orders. (SoundHound does this too.) One of HugerRush's customers, pizza chain Jet's Pizza, has seen big success with its AI phone assistant. Jet's Pizza reportedly has taken more than 1 million AI phone orders successfully. Its CRO said that "the technology is more accurate, efficient and consistent than many human employees."
Our take:
We know AI will be taking over customer service for many companies. But vertical implementations will be perhaps the most successful.
This technology appears to be a big win for take-out restaurants and consumers as well. It's also being used at QSR drive-throughs.
Other than its industry focus, there's nothing unique about HungerRush that other companies and industries couldn't duplicate.
CA Privacy Rule Imperils Algorithms
California residents may, in the relatively near future, be able to opt-out of "automated decision-making" across a range of industries and use cases: employment, education, housing, insurance, banking, healthcare and others. Automated decision-making is broadly defined as "any system, software, or process—including one derived from machine-learning, statistics, or other data processing or artificial intelligence [that] uses computation ... to make or execute a decision or facilitate human decision making." The language in this proposed rule is being developed by the California Privacy Protection Agency (CPPA), a regulatory body established under the California Privacy Rights Act of 2020 (CPRA). Potentially, for consumers who opt-out, automation would need to be replaced by a human decision-maker. The rulemaking process is ongoing but CPPA has final authority; it doesn't go to voters. Many practical elements of the rule remain to be worked out. But it's terrifying to tech companies, which are ramping up lobbying efforts against it.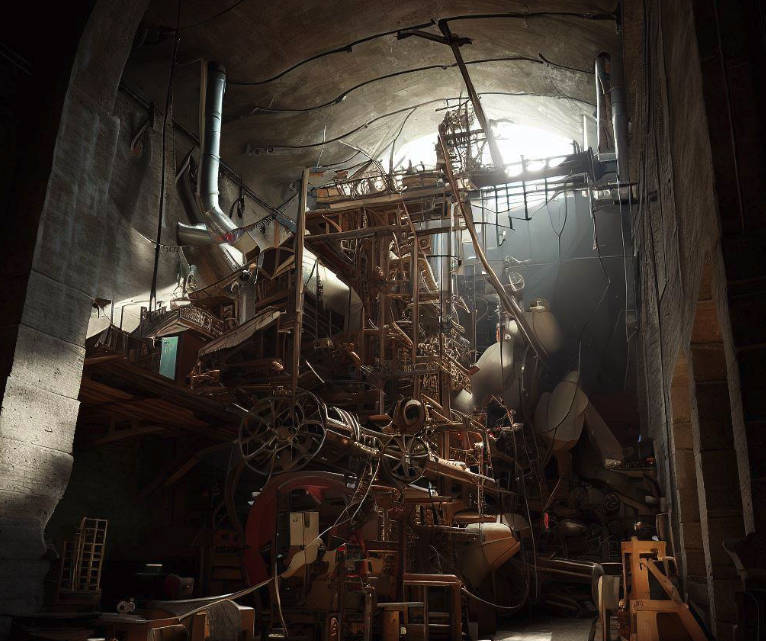 Our take:
Tech lobbyists argue opt-out rights shouldn't exist if humans have the final say – but that might be perfunctory.
If it remains fairly broad, this rule could imperial use of any software-aided decision-making tools in numerous industries.
The CPPA will need to find a balance between protecting against impersonal (and potentially biased) algorithms and recognizing how deeply integrated they already are into practically everything.
Short Takes
Listen to our latest podcast.

How can we make this better? Email us with suggestions and recommendations.