Google Search Ads Up, Bing's Billion Chats
Google and Microsoft announced quarterly earnings yesterday and both beat Wall Street expectations. With $74.6 billion in total revenue, Google stock rose, while Microsoft ($56.2 billion) slipped because of the latter's "soft guidance" for next quarter. Cloud revenue was a bright spot for both companies. Microsoft also said during its earnings call that "Bing users have engaged in more than one billion chats and created more than 750 million images with Bing Image Creator." Microsoft's "search and news" ad revenue increased 8%, but less than expected. Google overall revenue grew 7%, but "search & other" posted a roughly 5% gain YoY. YouTube revenues grew just under 4.5% but more than expected. Overall, Google ad revenue was up 3.3% (network revenue was down). During the earnings call Google said that Bard and SGE were being "super well received" and that "YouTube Shorts are now watched by over 2 billion logged in users every month."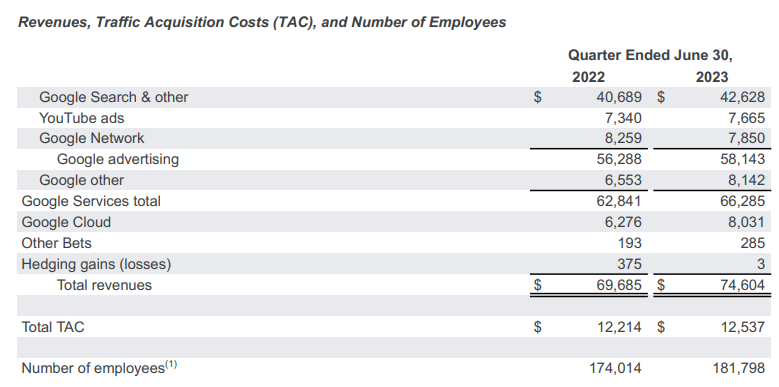 Our take:
Google has a de-facto monopoly in search advertising and so as ad spending returns, Google inevitably benefits.
Google was asked about "Bard vs. search" and SGE. CEO Sundar Pichai was vague but upbeat. It's hard to believe AI feedback is entirely positive.
Google CFO Ruth Porat is moving to a new role. She will now oversee Google's "Other Bets." She will also "engage" with policymakers.
X: Bad Branding
What exactly did Elon Musk pay $44 billion for? It's a serious question. It certainly wasn't the Twitter brand, which has now been replaced with "X." The move, which happened this week, will likely further reduce the value of the company. Musk doesn't care because he's fixated on the letter X (e.g., SpaceX and xAI) and the fantasy that he can turn Twitter into a "super app" like China's WeChat. X.com was the name of Musk's pre-PayPal payments site, which merged with Confinity. The combined entity was originally called X.com, but consumers didn't like its vagueness and porn connotations. PayPal won out and Musk was ousted. But he's reportedly been thinking about building a super app for years and planning to rebrand Twitter since he bought it. Most user responses to the rebrand have been sarcastic or otherwise negative. The edgier "X" brand won't help restore advertiser confidence; hence new advertiser carrots and sticks (discounts and penalties). On top of all this, other companies own a wide range of X-related trademarks that could cause legal trouble.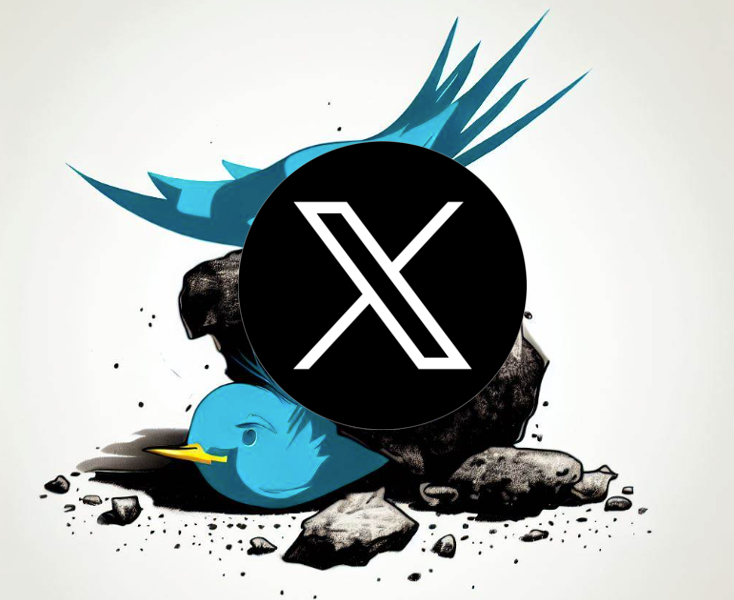 Our take:
We're now supposed to call tweets "Xs." It ain't gonna happen.
It would've been simpler to just launch X.com and invest billions there rather than buying and deconstructing Twitter.
What Musk seems to have bought for $44 billion is the public's sustained attention and coverage. It's hard to imagine Twitter–>X.com doesn't go down as one of the worst rebrands of all time.
Google's SMB Astroturfing  
The Connected Commerce Council (CCC) is a front group for Google and Amazon lobbying on multiple issues, but mainly antitrust and privacy. It misrepresents itself as a grassroots advocacy organization. The purpose of the group is to lend credibility and rally support for Google and Amazon's policy positions, which seek to defeat any regulation or legislation that harm their business interests. It's incredibly cynical and seeks to convince SMBs that Google's interests are their interests. Google continues to push emails to GBP managers pointing to the CCC with talking points for elected representatives. Among them: "Forcing large companies to stop integrating products and services would benefit companies like Yelp (Yelp reviews vs. Google reviews) but will hurt my business" and "Fulfillment by Amazon (FBA) is incredibly valuable to small sellers ... If Amazon cannot offer FBA to small businesses like mine, who will be left selling on Prime? Just Amazon and other big businesses."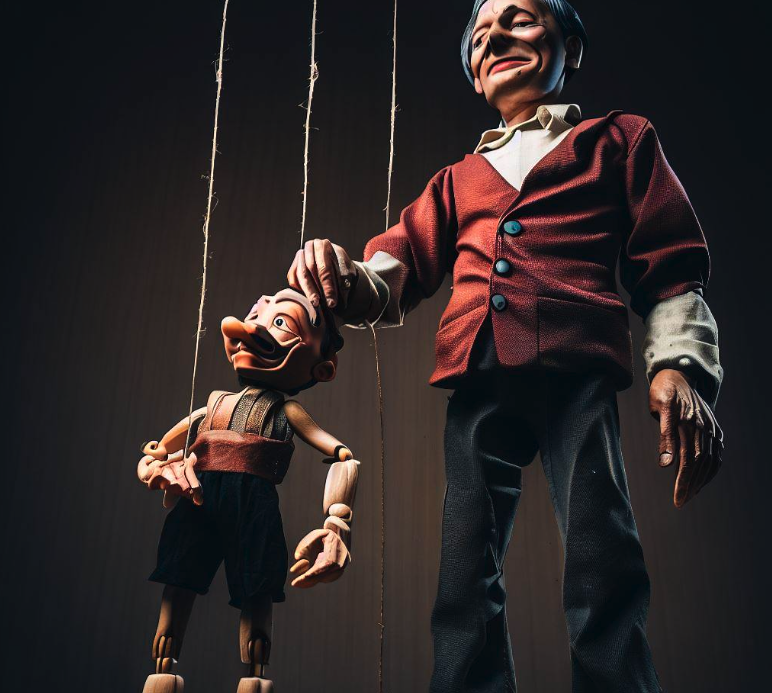 Our take:
CCC says it's "a non-profit organization with a single goal: to promote small businesses' access to essential digital technologies and tools."
Google and Amazon are the group's only funders, yet that's either not disclosed or so buried that it's effectively undisclosed.
It's fine for Google and Amazon to lobby for their interests. What's not fine is the deception and disinformation effort involved here.
Recent Analysis
Short Takes
Listen to our latest podcast.

How can we make this better? Email us with suggestions and recommendations.