Apple Users Prefer Google Maps 2:1
BrightLocal released its second "Local Business Discovery and Trust Report," polling 1,100 on a range of questions, including how many use social media for local lookups. Among the many findings, Hotels is the vertical where people care most about (customer) photos. Top social sites for local discovery are: 1) Facebook, 2) YouTube, 3) Instagram and 4) TikTok. YouTube is the most trusted, then Instagram. A majority (56%) are seeing bad listings several times a year, and 30% to 40% (depending on the error) monthly. Nearly half of users (48%) suggest edits in those cases. As expected, users want accuracy: hours, contact and address info – and positive reviews. Too many bad reviews (or listings errors) will kill trust. If users discover bad address info, they 1) call the business, 2) look up the address elsewhere, 3) turn to a competitor. Almost two-thirds (62%) say they'd avoid a business with flawed listings. And 51% report seeing fake listings "once or twice a year," 23% monthly. Among local search sites, Google is the most trusted, then Google Maps and websites. Finally, Apple/iPhone users prefer Google Maps 2:1 over Apple Maps; a sizeable 15% use "others."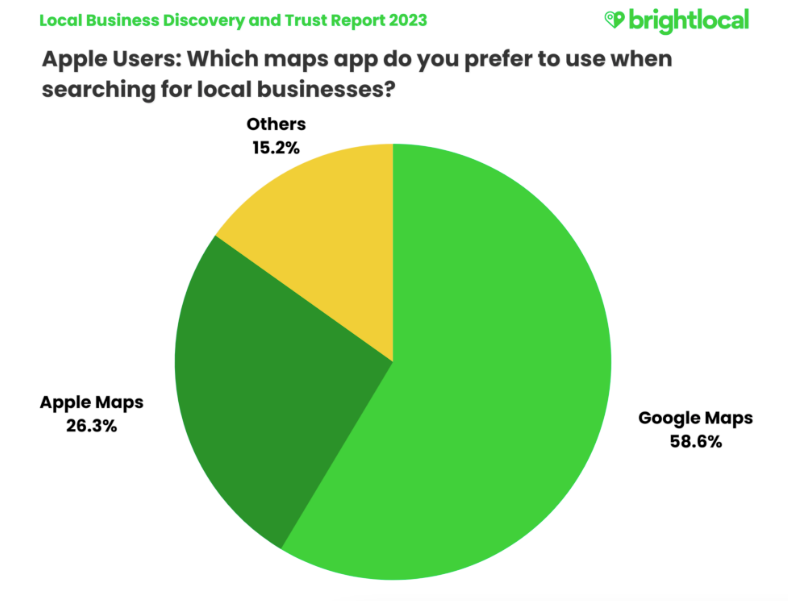 Our take:
There are few big surprises here; consumers fundamentally want correct information and positive reviews to trust a business.
Websites matter: 36% are CTR to local sites with high frequency (several times a month). Another 37% are doing it regularly, though less often.
No surprise that Google is the most trusted local discovery tool (by 66%), but there are hints that others are encroaching, including social.
Firefox Fake Review Checker
Fakespot was an early, innovate tool/plug-in to identify fake reviews focused mostly on Amazon. (Amazon always disputed its findings.) It offers a letter grade to indicate review authenticity (see below). It was most often used as a chrome plug-in but couldn't quite generate the revenue (or funding) to survive independently. So it sold itself to Mozilla earlier this year, which is now integrating it into the Firefox browser. Fakespot is being rebranded as Firefox Review Checker and will reportedly be released next month. When it announced the acquisition Mozilla said, "The addition of Fakespot's capabilities will make Firefox customers the best equipped to cut through deceptive reviews and shop with the confidence of knowing what they're buying is high-quality and authentic." In addition to Amazon, it can also detect review fraud on several other retailer websites. There's no word on whether Mozilla will monetize the tool in any way through data, ads or fees. But it should give the company a stronger argument for Firefox, which is also committed to data privacy.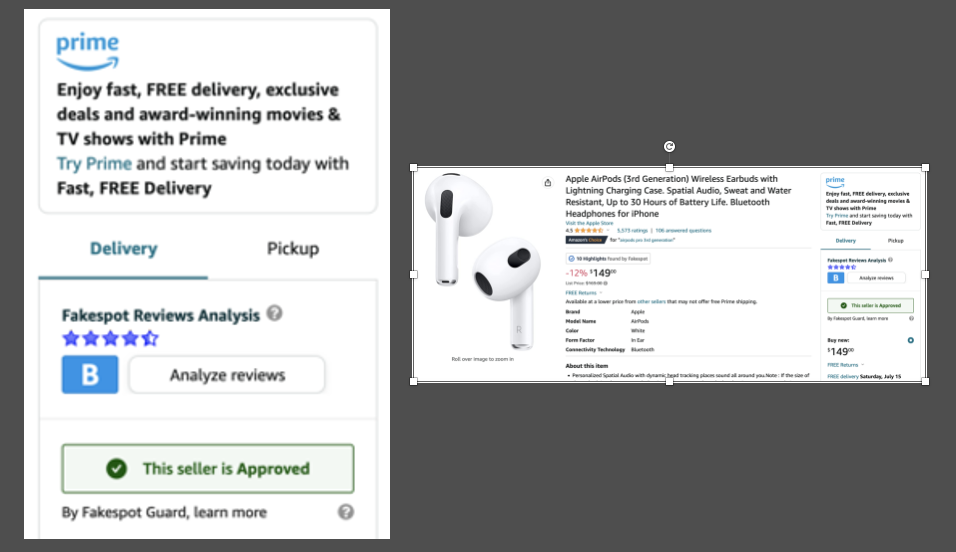 Our take:
The Fakespot UX was always clunky. And its coverage is limited, although Amazon is there. Firefox should expand/improve it.
Awareness of review fraud is growing, which could prompt some people to switch, although the Chrome plug-in still exits.
60% are concerned about data privacy on Google. Firefox doesn't have the resources for a full-blown anti-Chrome campaign, but it needs one.
X First Test of EU's Resolve
Elon Musk gutted the teams at Twitter responsible for policing content and disinformation. Accordingly, there's been a dramatic rise in hate speech and misinformation on the platform – often amplified by Musk himself. In the wake of the tragic events unfolding in Israel and Gaza, disinformation is flooding the platform. Now the EU is warning Musk to address it quickly or face potential financial penalties. The recently adopted EU Digital Services Act is intended, among other things, to police counterfeiting, fraud and disinformation. In the past Musk has pledged to abide by its requirements, but his behavior has defied them in practice. X now appears in violation of the DSA (though some of this content might be tolerated under the US First Amendment). This becomes the first big test of the EU's resolve and how aggressive it wants to be with DSA enforcement vs US tech companies. It has not been especially agressive with GDPR privacy penalities to date. But this case will send a message to other large tech companies about how serious the EU is about content moderation.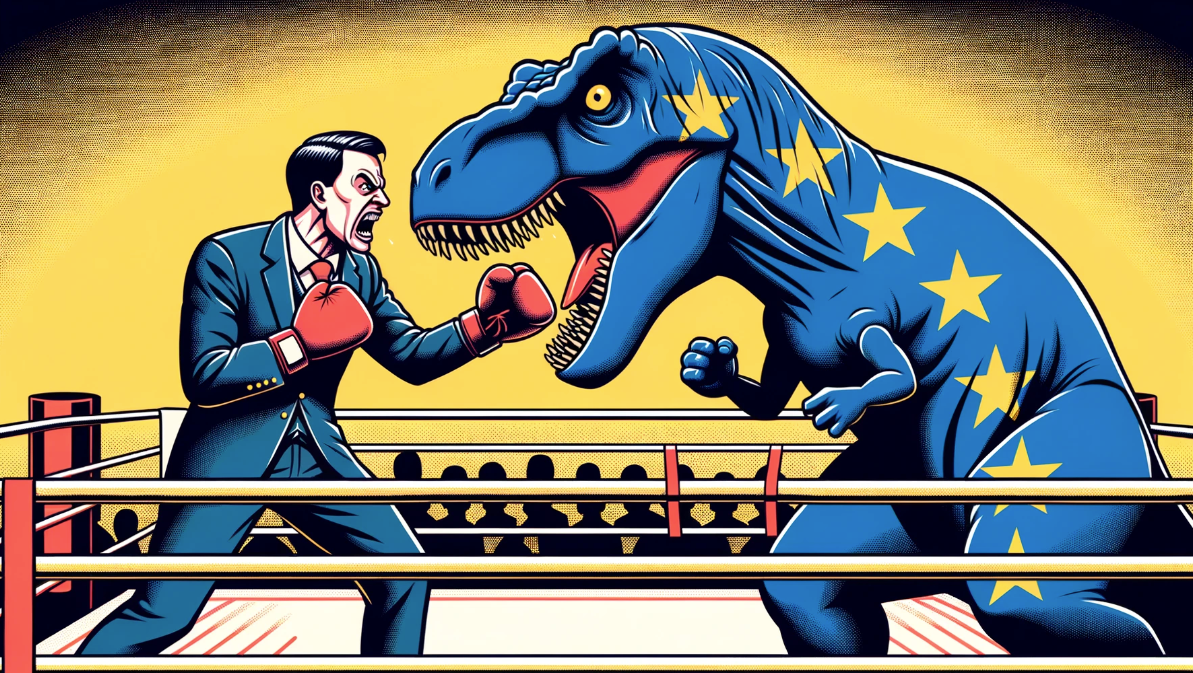 Our take:
Fines could be "up to 6%" of global revenues in serious cases. In 2022, Twitter/X's estimated revenue was $4.4B.
That would mean a maximum fine of $264M, which would be a major blow. Any initial fine is probably going to be less.
Given his defiant attitude, it's unlikely Musk will fully comply with the DSA rules, setting up repeated confrontations with Europe.
Recent Analysis
Short Takes
Listen to our latest podcast.

How can we make this better? Email us with suggestions and recommendations.