Europe's DSA Forcing Change
Europe's Digital Services Act (DSA) passed in early 2022; now it's taking effect. A companion to the Digital Markets Act, the DSA is primarily directed toward advertising and content moderation. It seeks to make large tech companies more "responsible" and transparent. The DSA limits certain types of ad targeting (kids, politics, ethnicity, sexual orientation). It requires removal of "illegal content," counterfeit products and disinformation, among other things. Those impacted include Apple, Amazon, Google, MSFT (Bing, LinkedIn) Meta/Facebook, TikTok and Twitter/X. Penalties for non-compliance could be worth up to 6% of global revenue (billions). Both Meta and Google have announced new "transparency" tools and policies to comply. Google, for example, is expanding "ad transparency." These rules will primarily affect Europeans but will have a global impact by default. Mike has been writing, for example, about how DSA compliance is starting to show up in new GBP-related forms and policies in North America.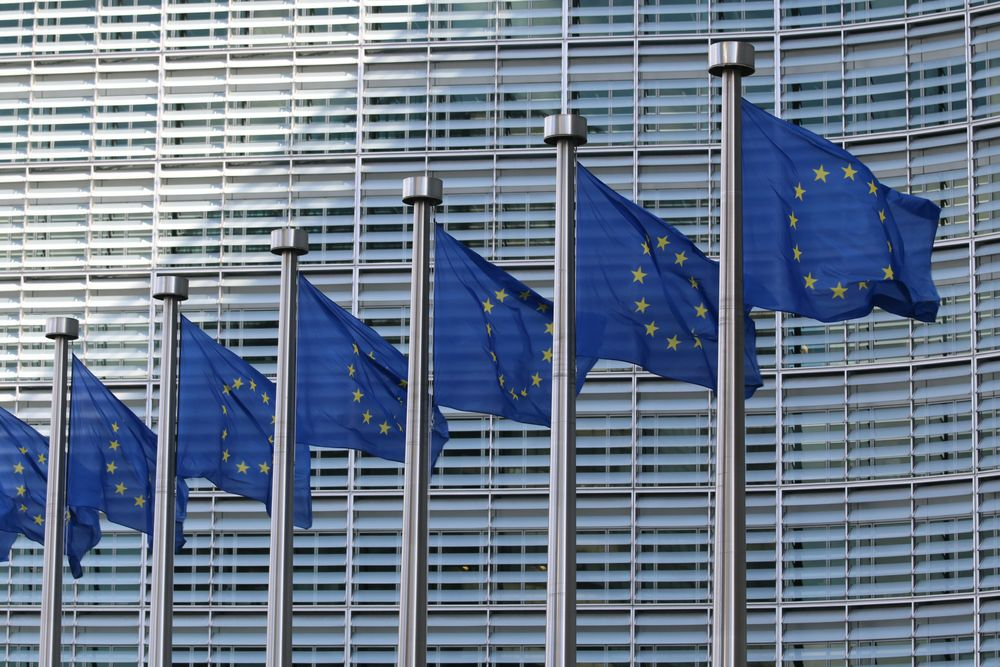 Our take:
The degree of compliance will be determined by how much it's actually enforced. GDPR enforcement has been uneven and generally weak.
Overzealous enforcement, however, could lead to censorship or further fragmentation of the internet, beyond authoritarian countries.
Much of the disinformation and propaganda tolerated under the US First Amendment won't be allowed under DSA. X is especially vulnerable.
Social Media Herd Mentality
A new social media marketer survey by Capterra (n=281 US adults) reveals that Twitter/X continues to hang on with many marketers because of inertia. The small survey implies pent-up demand for an alternative – but also reflects one hasn't yet emerged, including Meta's Threads. Threads saw huge initial momentum (100M users in five days), which has since dropped by 50%. Roughly 80% of Capterra's respondents (in July) said they have tried or will try Threads. Audience reach was a top consideration behind social media marketing investment decisions. Another equally significant factor was competitor adoption: "Our research finds that 40% of marketers only like to try a promising new or emerging social media platform when they see competitors use it successfully for marketing." (In other words: follow the herd + herd mentality.) Since the Musk takeover of Twitter, 69% had created accounts on other platforms. But among those trying Bluesky and Mastadon, 38% and 61% had abandoned, respectively.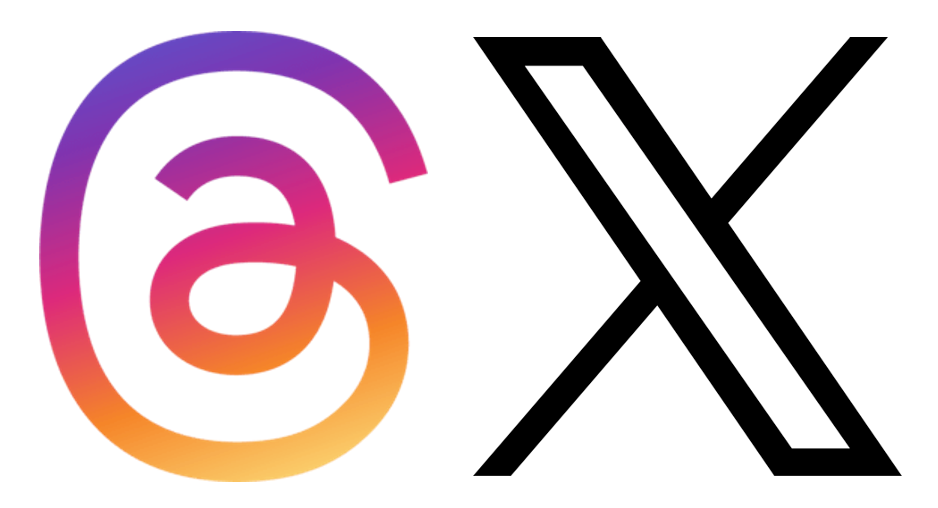 Our take:
This was a very small survey that didn't disclose company size, revenues or other information to enable us to evaluate it.
Yet the findings also ring true. Inertia is a powerful force and people generally don't change their behavior unless compelled to.
X, which lost half its ad revenue, is trying both carrot (here, here) and stick for advertisers. Until Threads emerges as a viable alternative, X will continue to limp along via inertia.
Survey: 32% BOPIS Commerce
BOPIS (buy-online-pick up-in-store) is a horrible acronym; click and collect is much better. But BOPIS is the term most commonly used in North America. A new survey from Cybersource has found that BOPIS describes ~32% of US users' most recent e-commerce purchases. Of the six countries featured in the survey (Brazil, Mexico, India, UAE, UK, US), the US had the largest share of BOPIS commerce: "nearly one-third of U.S. consumers, or 16 million individuals, who made their most recent purchase online, picked it up in-store or curbside — a 37% year-over year increase." This is especially true in a grocery context. The report cites rising shipping costs as well as delivery uncertainty as factors driving consumer BOPIS adoption. Let's be clear, the survey isn't saying that one-third of all e-commerce is now click and collect. Rather, this was the most recent order. It's important to keep in mind that consumers sometimes misrepresent their behavior in surveys. Still, it's a striking finding.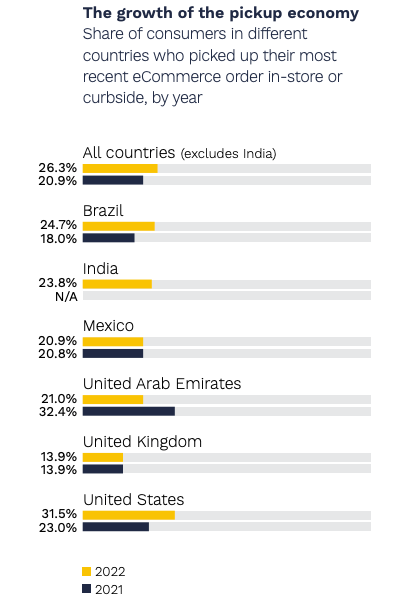 Our take:
We need to start treating BOPIS as a separate category, beside in-store and pure e-commerce. It could become 30% - 40% of all online orders.
Retailers and marketers need to recognize that local inventory online has the potential to drive hundreds of millions of dollars in additional volume.
A separate survey found that 68% of users want to see local inventory online so that they have the option to BOPIS.  
Recent Analysis
Short Takes
Listen to our latest podcast.

How can we make this better? Email us with suggestions and recommendations.