IAB: Media Companies Must Offer Trust + More Value
A new IAB report on the changing digital marketplace argues that publishers must deliver more value and increase trust and transparency or risk losing customers and audiences. Based on industry interviews and consumer survey data, the report asserts the old value exchange (content for ads) is "broken." Among other industry risks, the report cites a "trust gap" with consumers. More than 75% of consumers see personal data sharing as a "necessary evil" and 36% said they were less comfortable sharing PII than one year ago.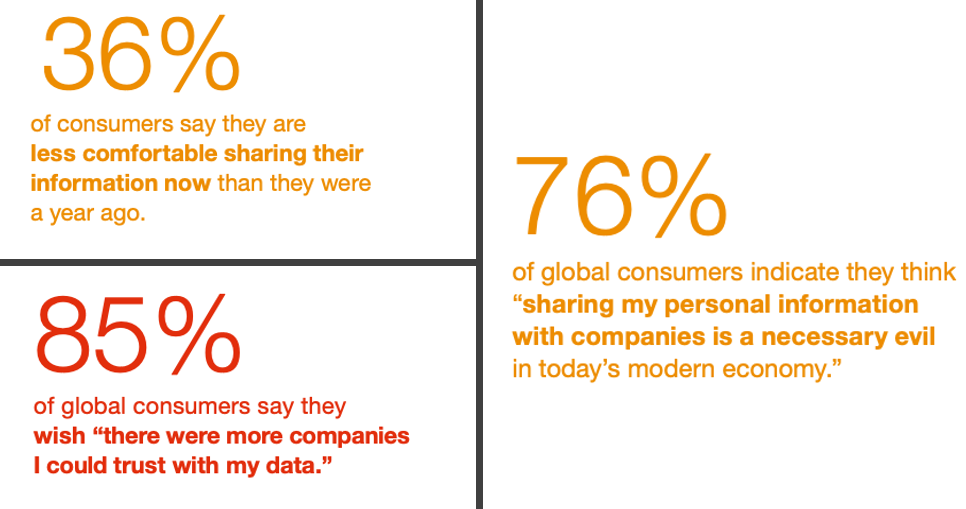 Our take:
The report is right to sound alarm bells. Consumers are more skeptical of companies and more worried about PII capture than in the past.
Buried in a footnote is revealing industry skepticism about privacy concerns: consumer attitudes and behavior often don't line up (p.12).
Change is being forced on hesitant marketers by browsers, Apple and lawmakers. Ultimately, they have no choice but to embrace it.
Google Offers Hotels Free Booking Links
Google has been freeing the link lately. A year ago Google brought free product listings to the Shopping Tab in search results. These were previously paid. And today the company announced free hotel booking links on Google Travel. This move is part of its relatively new "effort to ensure people have access to all offers available to them by providing free and easy ways for businesses to connect with people on Google." At the same time Thibault Adda discovered that custom URLs can now support the main "order online" CTA button on GMB restaurant listings.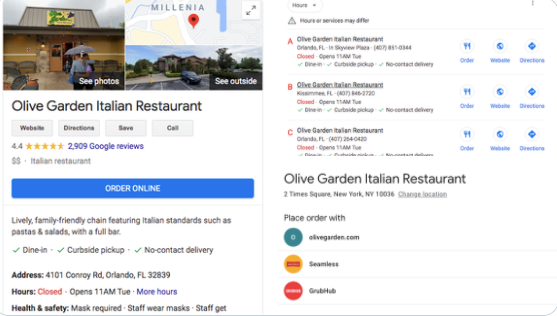 Our take:
The move to make links free and include a broader range of hotels in travel results is positive for everyone.
The unannounced restaurant custom link-CTA will be welcome; it means restaurants can avoid third party food delivery services, if desired.
There's undoubtedly a mix of "do the right thing" enlightened self-interest and antitrust CYA operating here.
Google Is Right: Personal ID Tracking Will Fail
Speaking at a recent IAB virtual event, Google ads VP Jerry Dischler addressed the rationale behind the company's decision not to develop an alternative, post-cookie ID framework. With its FLoC/privacy sandbox approach to cohort targeting, Google has been accused of building a walled garden that benefits itself primarily. However, Dischler said Google was concerned that unified IDs and deterministic tracking across the web were not sustainable, given the legal and regulatory environment and evolving consumer privacy attitudes. He's right.
Our take:
Google has the luxury of taking this position, given its massive amount of first party data.
The company is also right: the push for cookies 2.0 will fuel additional user distrust and potential future regulation.
Most of the industry has embraced privacy in theory, but is still unprepared to deal with its practical and operational implications.
Short Takes

Please let us know what you think. Email gsterling@nearmedia.co with suggestions and recommendations.