Google and Facebook Responsible for Paid-Content Rise
Facebook and Google often discuss how ads help keep the web free. However, as a Bloomberg opinion piece points out, the dominance of those two companies (and perhaps a few others) makes it increasingly difficult for other online businesses to support themselves with ads (think: news). The explosion of paid newsletters, streaming subscriptions, news paywalls and other paid-content models are partly a response to the challenge. Citing the World Advertising Research Council, Bloomberg says Google and Facebook "hoovered up 74% of the $300 billion spent globally to advertise on the web" in 2020.  
Our take:
This is a rant but at its center is something truthful – an unhealthy concentration of wealth in very few (or two) companies.
Consumers have recently shown a willingness to pay for content; a subset of this audience is also seeking to escape ads.
Paid-content models, however, cannot replace ads entirely. The question for policymakers is what to do about the problem (e.g., news taxes).
Gannett to Sell Snap Ads to SMBs
Gannett's LOCALiQ business unit is going to start selling Snapchat advertising to its roughly 100K SMB customers. This is a buzzy announcement. Snapchat can now say it has a local sales partner with a significant, installed base (good for its Wall Street story). Gannett gets to differentiate its portfolio with Snapchat. Few details beyond this were offered. The release points out "Snap has 92 million active users in North America and reaches over 90% of 13-24 year-olds and over 75% of 13-34 year-olds in the U.S." The most recent data (2018) I could find says 25% of SMBs use Snapchat – with some big caveats.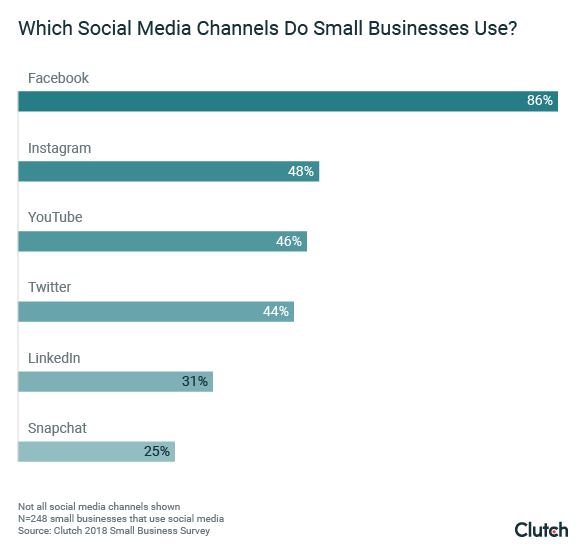 Our take:
Wouldn't say this is DOA, but it will only be relevant and appealing to a fraction Gannett's 100K SMBs.
It could be effective for some (younger SMBs/customers). The challenges are education and self service, as with everything SMB.
Facebook's by far the dominant SMB social channel. Snap is barely on the radar, though TikTok now has considerable attention.
Merkle: No Massive Customer Defections in 2020
McKinsey and others have opined about the "shock to loyalty" that happened in 2020, as consumers sought out more affordable/available products. But surveys from Yotpo and now Merkle argue customers didn't massively defect last year. The company's new Loyalty Barometer Report found, "57% of consumers did not change brands due to the events of 2020." The survey was conducted among 1,500 US adults in November 2020. The report advocates loyalty as a mindset and not a "program," though consumers continue to think about it that way with discounts being the major incentive to join.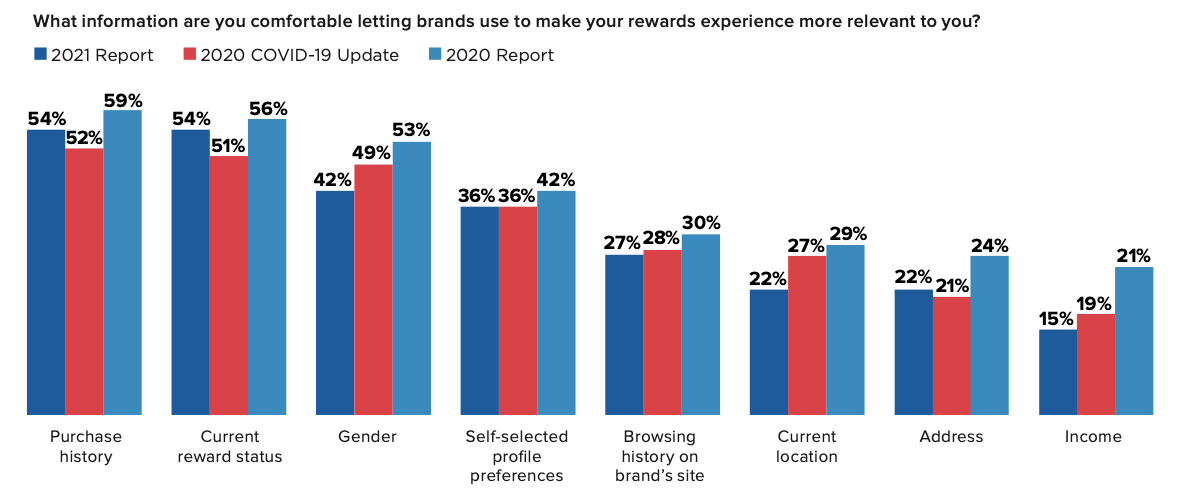 Our take:
81% of consumers said they want to have relationships with brands, to be "appreciated" for buying the brand's products/services.
They also want personalization, based on past purchases and data they volunteer. They're also willing to give brands lots of PII.
People don't want involuntary tracking for personalization. But they'll give up PII in a trusted relationship, where benefits are clear.
Short Takes
Tech critic Tim Wu joins NEC, signaling hawkish US antitrust approach.
EU: Apple violated antitrust with 30% app payments cut.
Multiple states taking on perceived app-store unfairness.
ADP rolls out simplified SMB payroll app Roll ($5 per employee).
Facebook has computer vision breakthrough, using random images.
Amazon opens first cashier-free grocery store in London.
Apple has 40% of the global smartwatch market.
Target's online prices change based on whether you're in the store.
Privacy browser Brave to launch own ad-supported search engine.
EFF argues Google's FLoC an attempt to reinvent the cookie.

Please let us know what you think. Email gsterling@nearmedia.co with suggestions and recommendations.