In the first segment, we explore how images are playing an increasing role in mobile local search as Google has increased the space allocated to images over the past 5 years. In Part 2 we look at how Google's Image AI is shaping search results and matching images to the search query. In Part 3 we explore the role of images in increasing local conversions and rank as well as specific steps that both single and large multi-location firms can take to leverage these trends.
---
Part 1
One of the big, obvious trends in Local over the past five years has been Google's increasing use of images in search results (SERPs). Google has expanded the amount of space devoted to images, the number of images, image size and, with advanced image-recognition capability, made the images more relevant to the searcher.
With Google's increasing understanding of image content, the entities within, logos, facial sentiments and more, marketers and businesses now need to be crafting images for both the user and for Google. Businesses need to lean in and take advantage of images to improve rankings, conversions, and branding.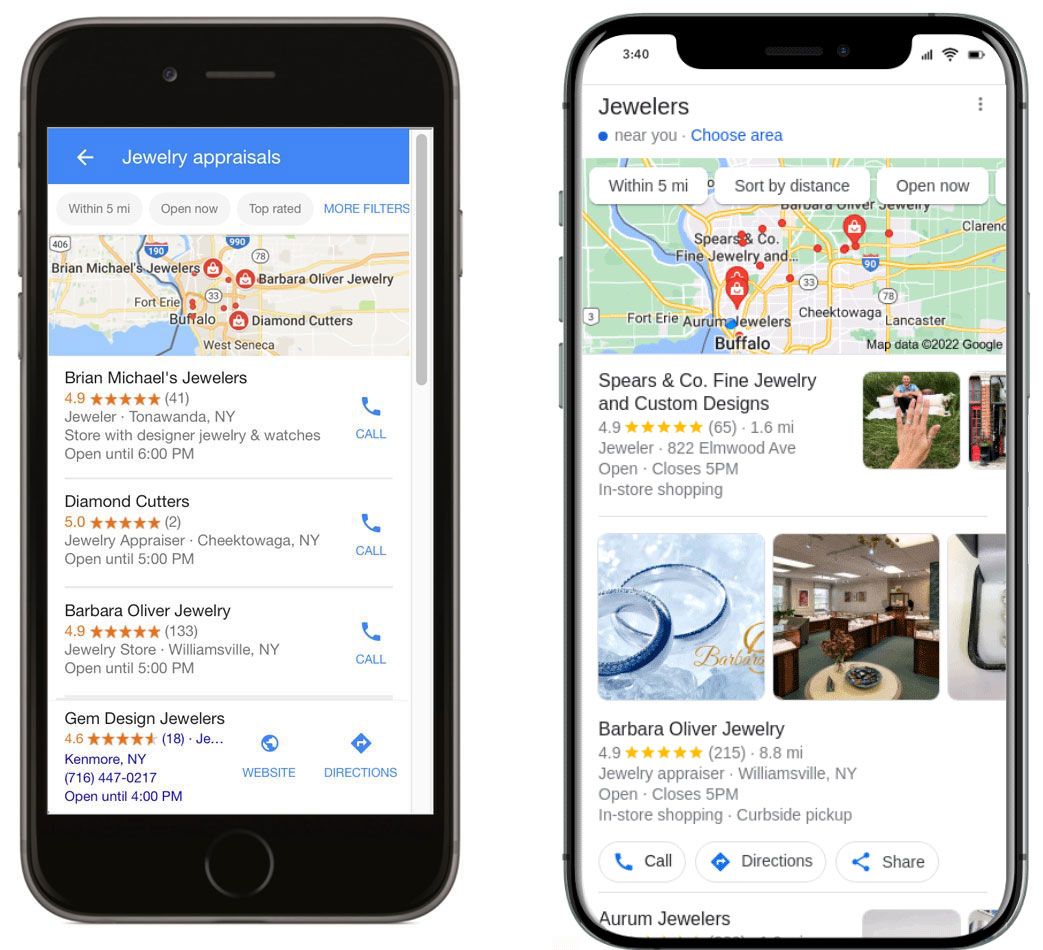 Evolving Role of Images in Search
Google tests every change to search results with great care. The fact that images have taken up an increasing percentage of the SERP indicates users are responding positively.
One way to get a sense of Google's priorities is to break down mobile search results by the area occupied by images, visuals (Maps, stars, etc.), text and white space. If you analyze the full length of a typical intent-driven mobile SERP you will find as much as 30% of the page occupied by images plus visuals, as opposed to text and white space. This is up from just 2% of the mobile SERP in late 2016. This amount of image and visual content is similar to the amount of space occupied by images and visuals in the Local Pack alone. In its default view, 31% of the SERP is comprised of images plus visuals (14% images and 17% from the Map).
In the new Local Pack, introduced in December of 2021, when images are scrolled over they dynamically expand. In that context images alone occupy a full 36% of the screen, up from 0% in 2016.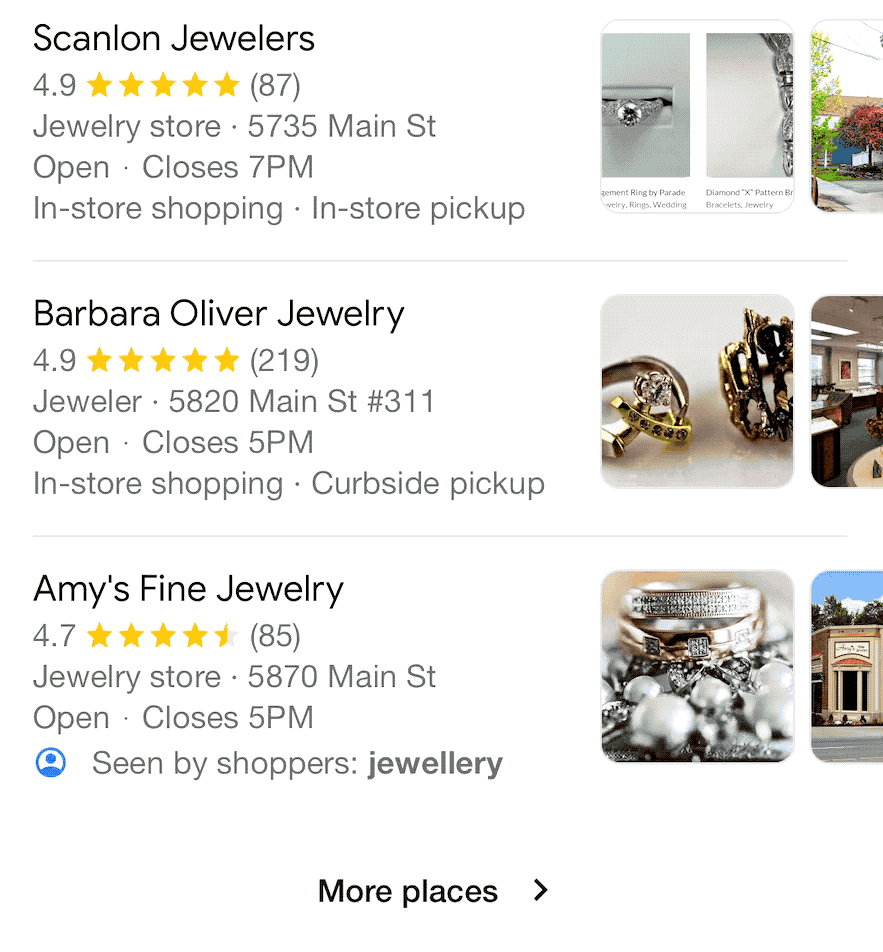 While this trend started in mobile, it has recently been pushed to the ever more visual SERPs on the desktop as well. It is likely that the desktop results will soon mirror the many mobile image features currently being displayed.
Images in the local pack
The amount of space allocated to images in the Local Pack is increasing with every revolution of the train. Prior to March, 2017 there were no images in the Local Pack. That month, Google rolled out a Pack upgrade where a single image was included in the results for shopping oriented categories. In December, 2021 Google added an image carousel. The default single image has been replaced with 1.5 larger images. And when the carousel is activated, images expand both in number and size. A single business's Pack images now occupy almost 5X as much of the Pack as they did throughout 2018 and 2019.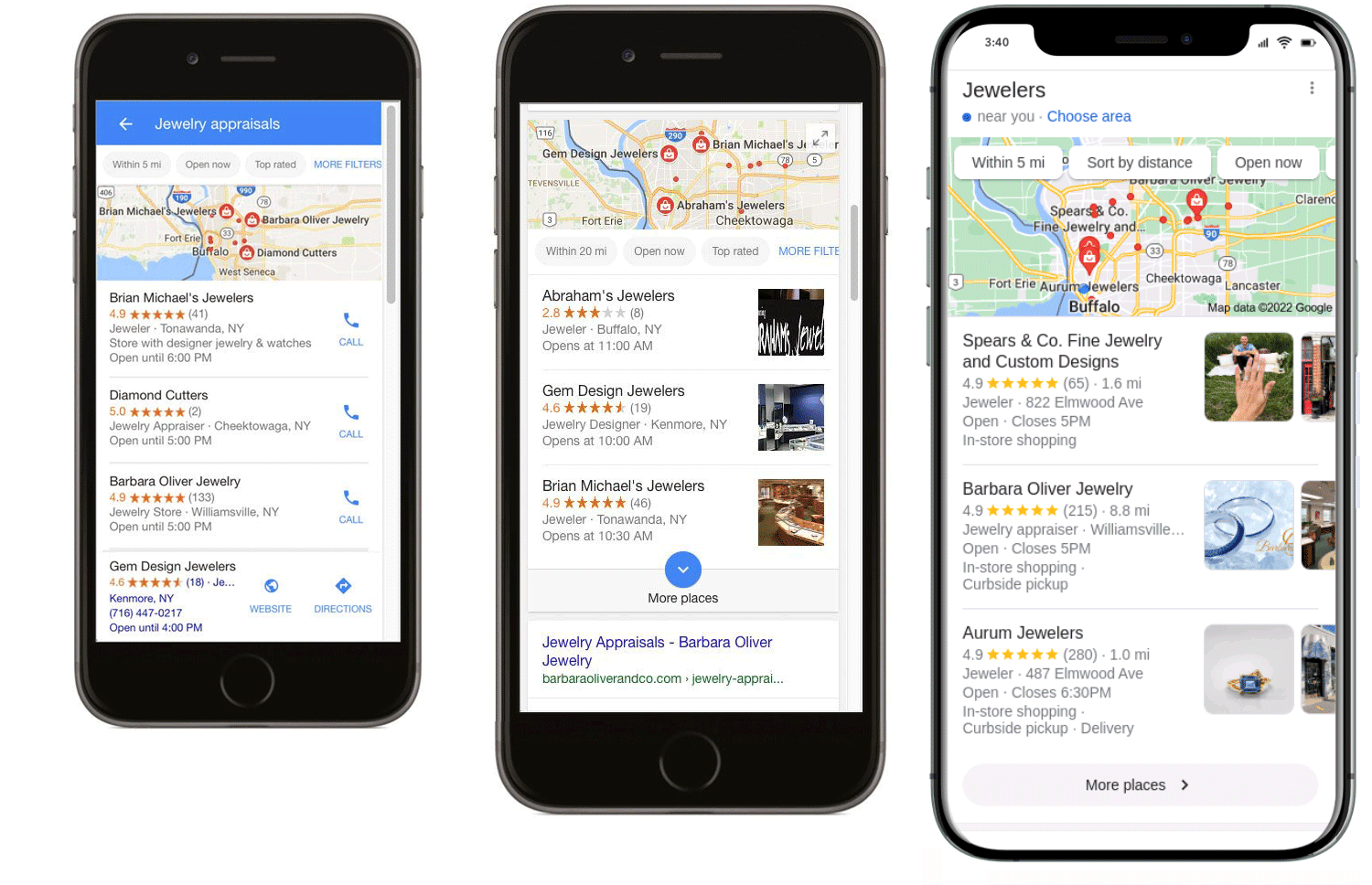 Images in organic search results
It isn't just the Local Pack getting the increased image treatment. Thumbnail images, first seen in mobile organic results in late 2017, have expanded in many situations from a single 208 x 208 pixel image (43,264 total pixels) to either 3 images or a much larger image that occupies an area of 368(w) x 164(h) pixels (60,352 total pixels). Just that change consumes 50% more space than before.  Recently, thumbnails were added to desktop search results as well.

If you want a better understanding of why some organic results show images and others don't I recommend that you read: Google Image Thumbnails for Organic Results: What They Are, How They Work & Will SEO Help?by Brodie Clark.
New image search results units
Google continues to roll out and extensively test new universal image results embedded into the main search results. The "Find Places through photos" feature (previously known as Search by photos), was first seen in the fall of 2019. The newish, highly visual "Order food" unit sat just below it in a recent mobile search for breakfasts near me.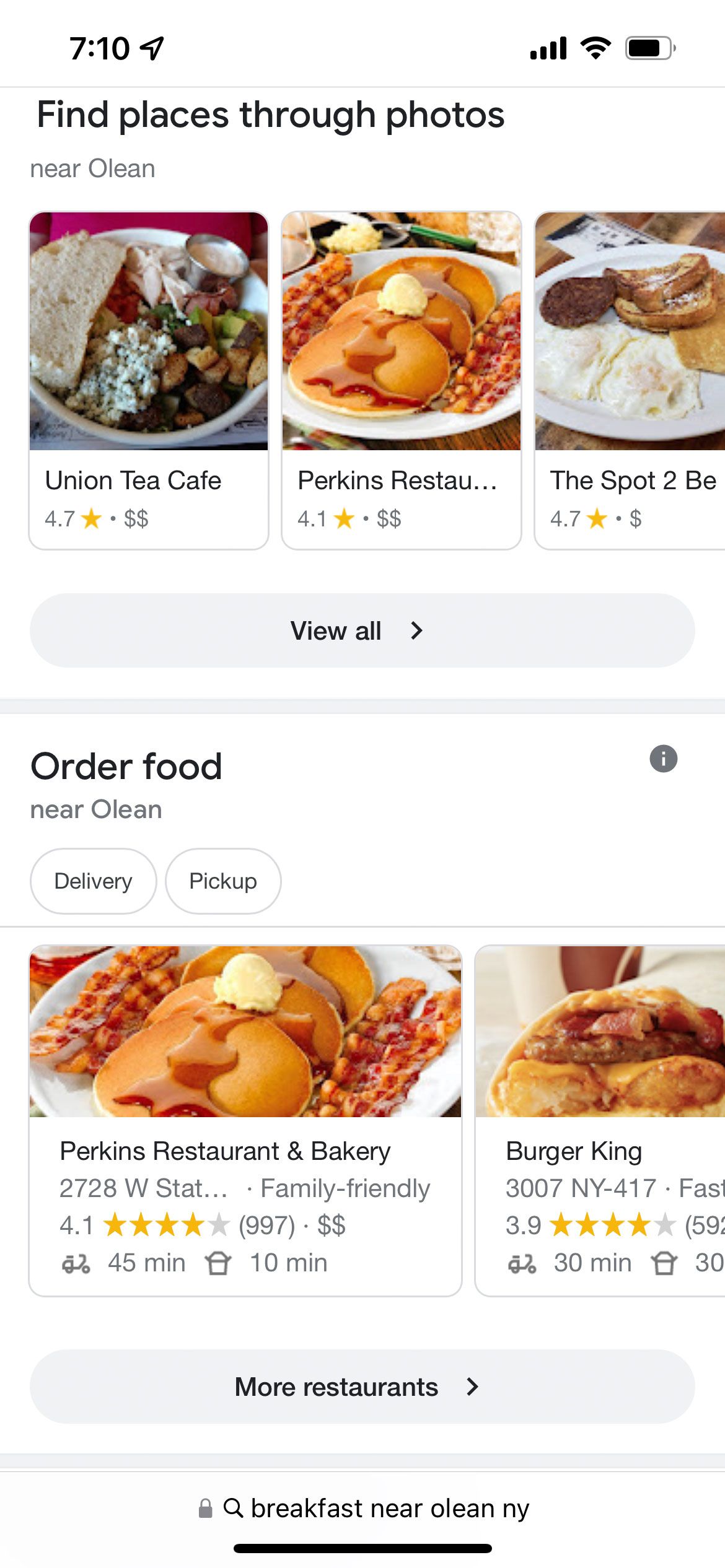 The local product images panel that is e-commerce enabled, first seen in spring 2021, continues to gain ground for product focused, intent-driven local searches. All of these new units move away from link based text results to a primarily image based way of seeing your results and choosing a next step.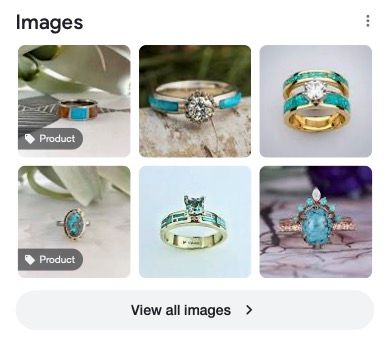 Local Brand SERP images
For local brand searches Google has increased the visibility of photos in the main mobile search results by including a large carousel of recent images as well as images from products added through the Google Business Profile.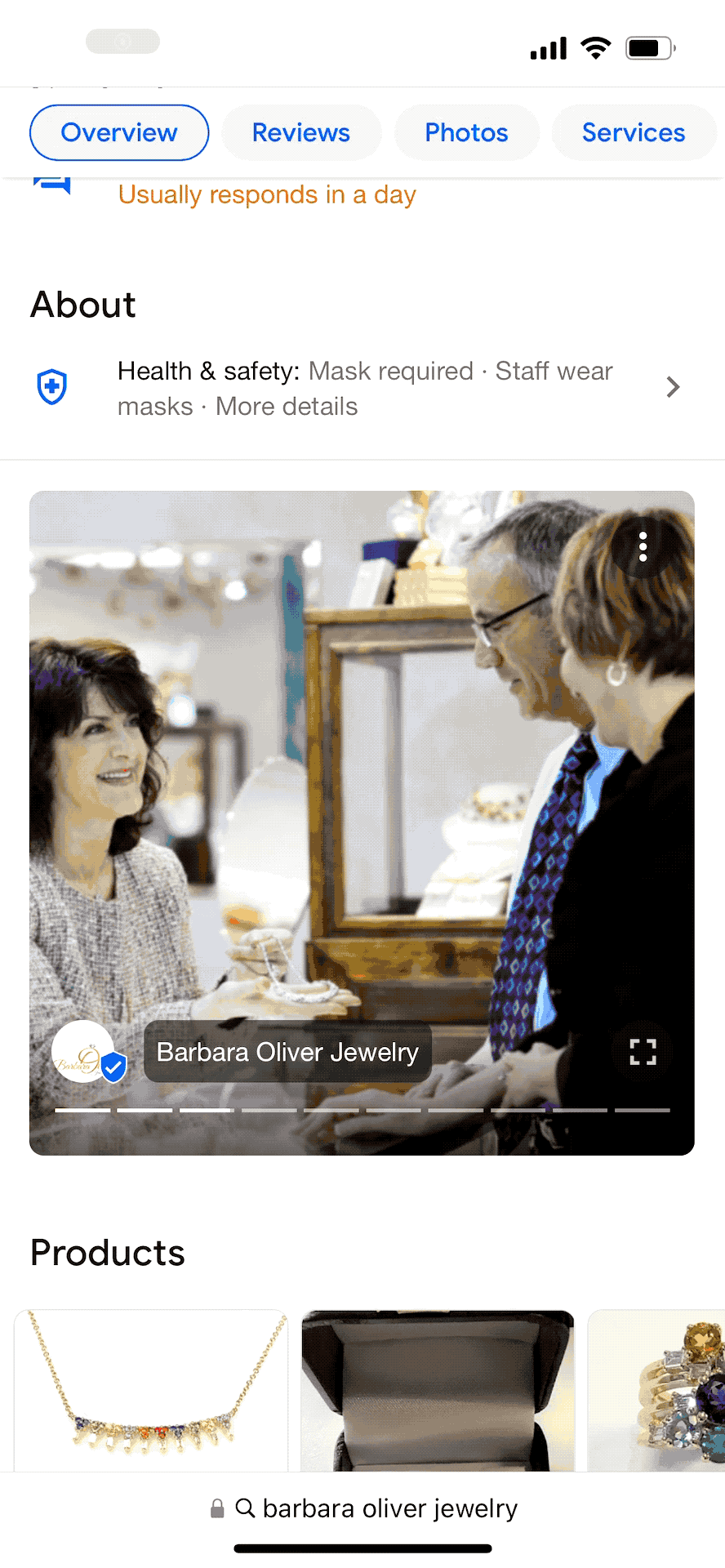 Brand images and logos are even present these days in search suggestions.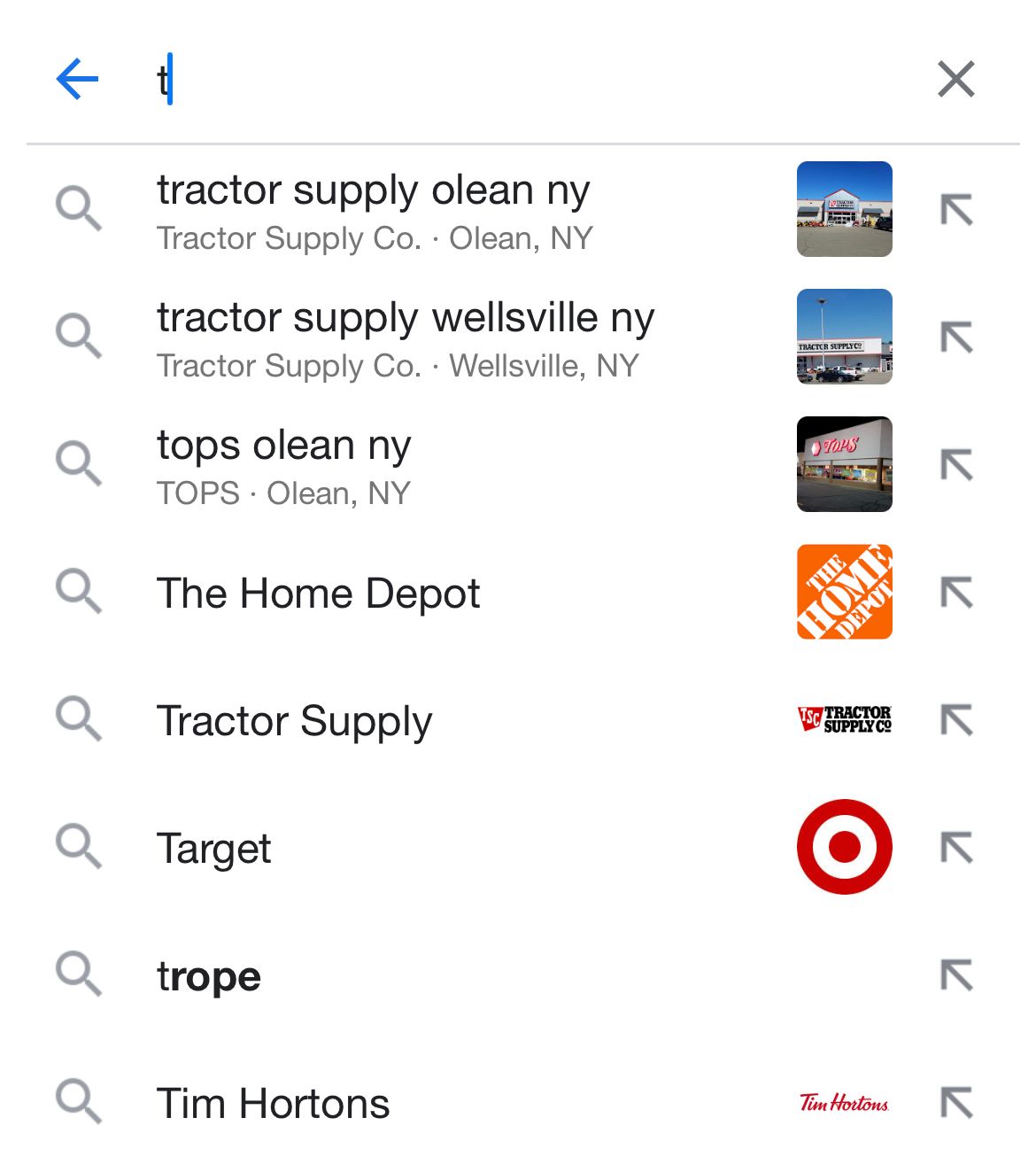 Your most visible images?
Google is capturing more user attention and generating more conversions directly within local search results. In some cases 90% of a business's high intent leads come directly from the Google local results and never make it to the business website. But even in situations where the searcher's questions can't be answered with the Google Business Profile, images are playing an ever-increasing role in driving website visits and from there onto website conversions.
Regardless of the consumer journey, images that the consumer sees on Google are some of the most widely seen images for your business. I captured this storefront image of Daisy's Doghouse five years ago in Buffalo and uploaded the image as part of Google's Local Guide program.
It has remained the business's profile image and as of last month was seen over 4.2 million times. This is the image seen on a brand search, in the Local Finder, in People Also Search for results, search suggestions and Google Maps. Amazingly, this is a tiny dog spa in a secondary neighborhood, in a small(ish) city, and yet it is viewed almost a million times per year. It's unlikely that images on the Daisy's Doghouse website that get viewed anywhere near that much.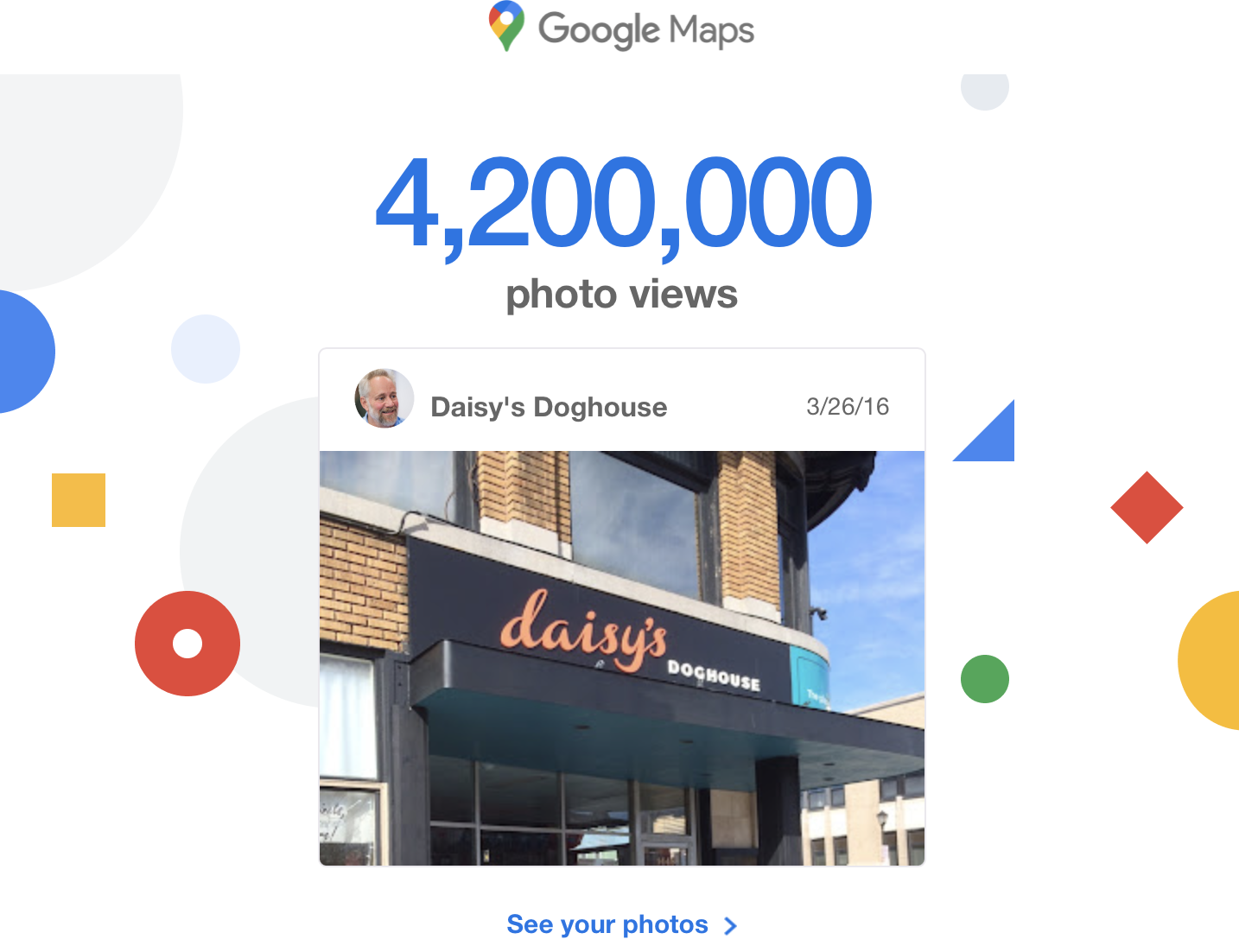 Google Uses Multiple Image Sources
Google loves to triangulate data to fill its coffers and that is especially true with photos. But there is a darker side to Google's use of images. To satisfy their increasing desire for ever more local business photos, Google will take images wherever and whenever it can get them and will actively encourage searchers, reviewers and Local Guides to submit images for locations that they visit – or are even near.
As a Local Guide, I uploaded this cockeyed image of Walgreens at the same time as the Daisy's Doghouse image and it too, despite its poor quality, has retained its position as Walgreens' (Hertel Avenue location) cover photo. Interestingly Walgreens actively manages its local listings with Covid updates, health & safety info, online ordering and integrated inventory and yet has not added any images in five years.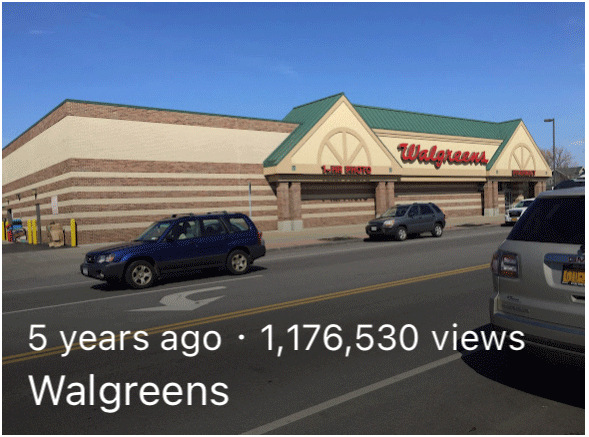 Google also has a love for current images. The most recent images, regardless of quality or source, will often trump your old (and from Google's POV) stale images.
It is hard for a brand to control their images – and their image – on Google, given the company's willingness to accept just about any image from anybody and prioritize it based on recency. But it is downright impossible for a brand to control their image if they don't even bother to try.
---
The Visual Future of Local Search: Read part 2 and part 3.
Part 2- How Google's Image AI is shaping search results and matching images to the search query
Part 3- Case studies showing the impact of images on rank & conversions + how to take advantage of the image landscape for your local SEO