Google's AI Store Inventory
Google recently announced several new AI-based tools for retailers. Some are focused on e-commerce, offering improved personalization and recommendations for retailer websites. More interesting for our purposes is a new "shelf-checking AI solution," using Google computer vision. It is supposed to be able to identify and track products on store shelves without human involvement. It relies on in-store cameras and fully automates the task of inventory tracking. The system can "identify products of all types, at scale, based solely on the visual and text features of a product." The recognizers have been trained on a billion (CPG) product database according to Google. The company showcased a version of this technology for consumers ("scene exploration"), during its 2022 I/O conference.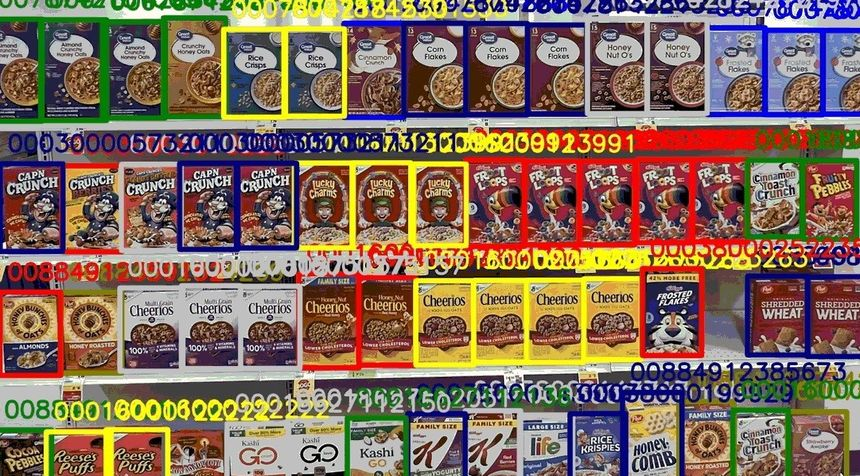 Our take:
The promise of this technology is to optimize inventory management for increased sales, but there are also lots of beneficial data insights.  
This will also fuel local inventory information in Google SERPs and shopping; it could go well beyond CPG over time – if adopted.
Near.st, Last Mile Retail, SAP, Google's Pointy, Lucky Labs are trying to bring local inventory online, a key pillar of Google's anti-Amazon strategy.
Return of the 'Answer Engines'
More than 10 years ago human-powered sites and apps positioned themselves as "answer engines" to Google's machine-driven "search engine." Aardvark (acquired by Google), ChaCha, Answers.com, KGB Answers, Jelly and several others challenged traditional search using people-powered content. The concept was compelling, but scale and economics were difficult and none survived (later entrant Quora remains). Now AI is ushering in a new era of "answer engines," which is how AI-based "conversational" search provider Perplexity positions itself. Perplexity may be the most interesting demonstration of AI-driven search yet. Like Neeva, it displays sources. It also offers one-click searches on the source sites and suggests related queries. In addition to Neeva, it joins You.com, Jasper Chat, Andi and, soon, Bing in marrying search and AI Chat. Unlike ChatGPT it doesn't avoid certain query categories, such as local search.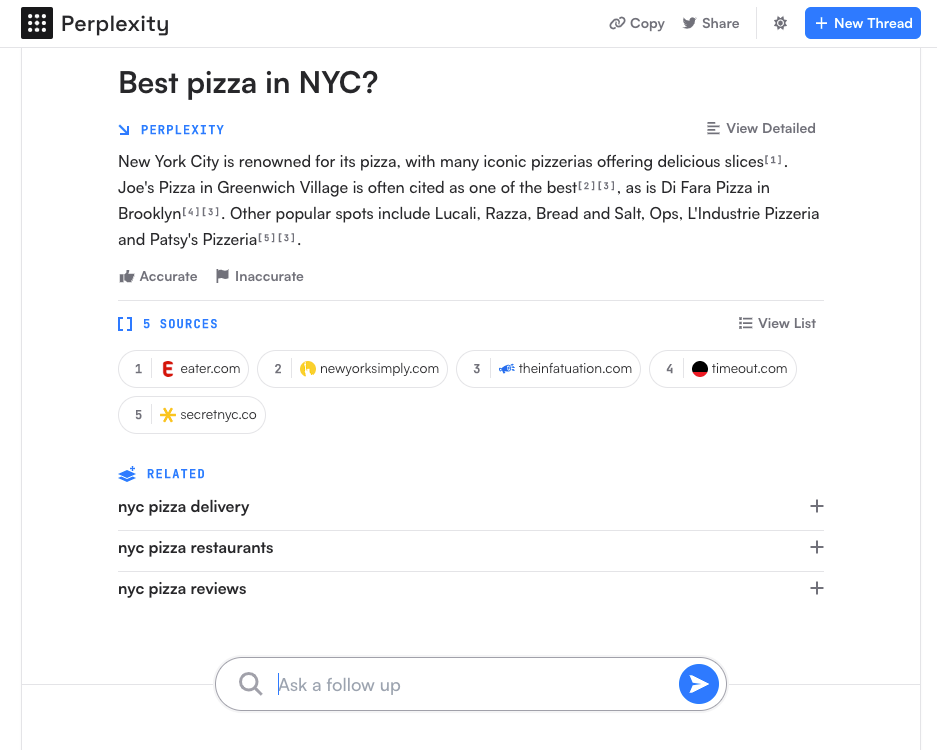 Our take:
This is the probably best search-AI UX so far. We haven't been able to compare its performance to others yet but we will.    
Google is reportedly "freaking out" about AI Chat and plans to demo search with an AI chatbot later this year.  
The ad-free simplicity of these sites is compelling. Accuracy and quality will be critical however. And Google could still pre-empt.
Are the Tech Layoffs 'Necessary'?
More than 130K tech workers have been ousted at Meta, Google, Amazon, Salesforce, Snap, DoorDash, Netflix and multiple others. (Apple has so far avoided layoffs.) There's nothing like this going on in any other sector of the economy. Did these companies simply expand too rapidly or badly misjudge consumer behavioral change? Have rising interest rates forced this upon them? Has the pull-back in ad spending? Are these companies mostly responding to investor cost-cutting demands? Or, is it some version of "all of the above"?  The Atlantic speculates about these myriad causes and offers yet another explanation: these are "acts of mimicry or social contagion among competitors." Will the layoffs truly strengthen these companies for the future? which is what the CEO letters argue. Most of these companies are still generating huge revenues. In Q3 of last year, for example, Google made $69B in revenue and $14B in net income.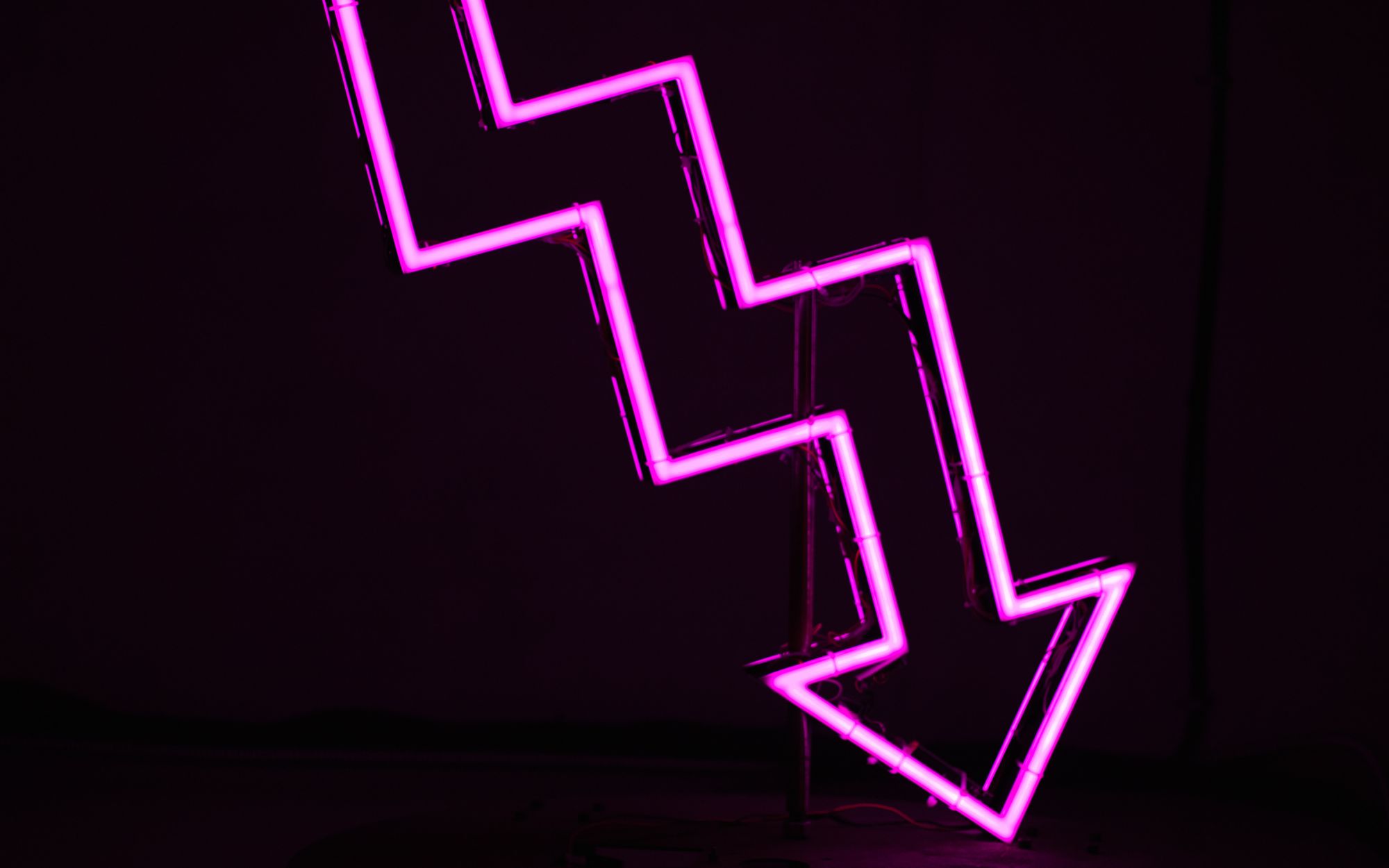 Our take:
There are two related drivers: 1) declining share prices and 2) me-too behavior, because of the way layoffs are rewarded by the stock market.
Layoffs have hit experimental products units hard (e.g., Microsoft VR, Google Area 120, Amazon Air, Alexa.). So much for "other bets."
The layoffs revealed that, despite rhetoric about empathy, innovation and long-term thinking, these folks are really no different than GE or Exxon.
Recent Analysis
Short Takes
Listen to our latest podcast.

How can we make this better? Email us with suggestions and recommendations.