Anti-Google Maps Coalition
Amazon (AWS), Meta, Microsoft and TomTom have joined forces with The Linux Foundation to form the Overture Maps Foundation. The project is very similar in principle to OpenStreetMap, which still exists. It seeks to enable an open mapping ecosystem that will allow developers to build "next-generation map products by creating reliable, easy-to-use, and interoperable open map data." The joint effort seeks to provide an alternative to Google (and Apple) Maps, make data and tools more accessible and standardize mapping data to make building apps faster and easier. The first data will become available next year. This will include "basic layers" such as "buildings, road, and administrative information." That will later be followed by "places, routing or 3D building data." OpenStreetMap data will be integrated into the project.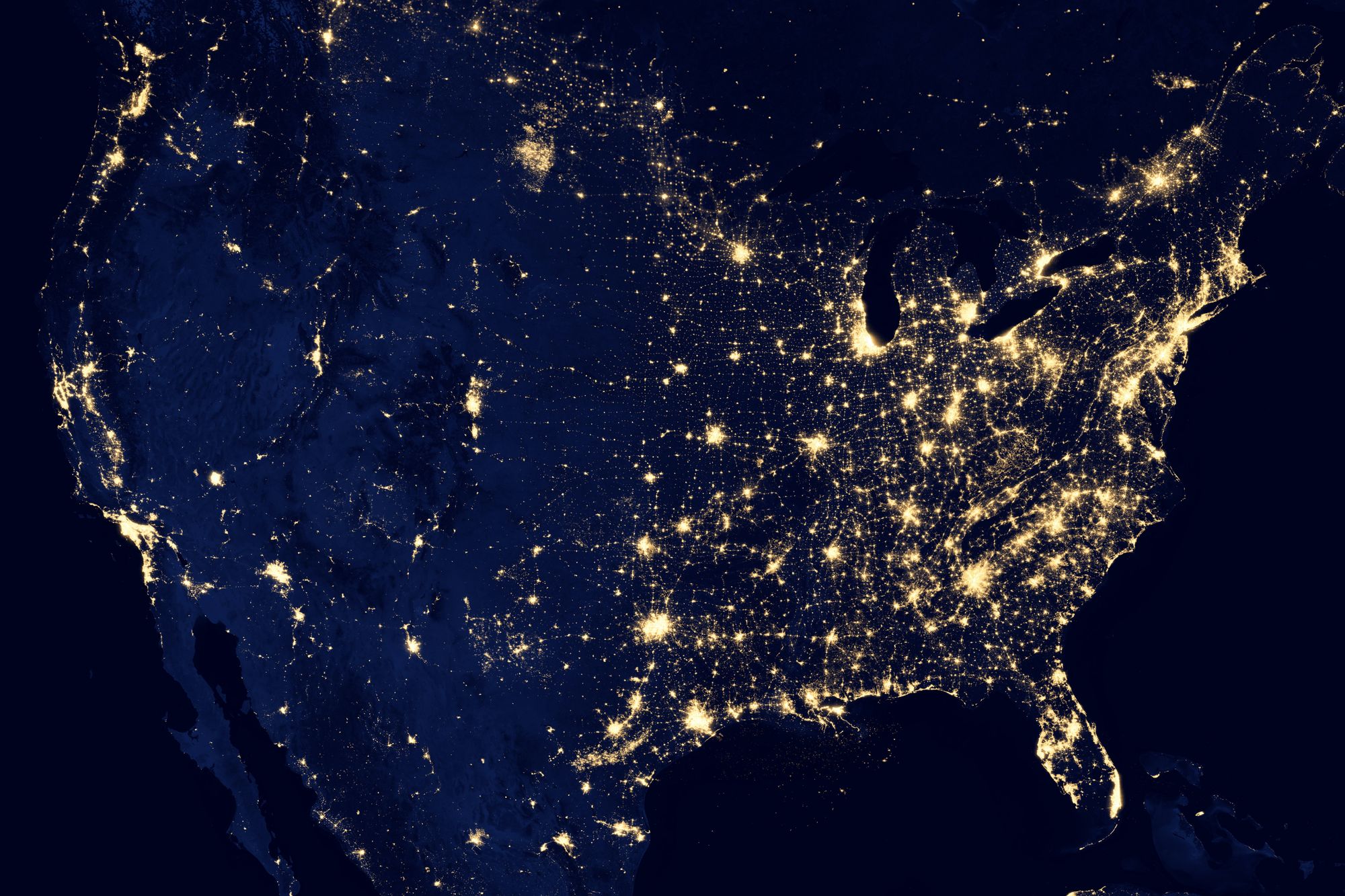 Our take:
This is positive for the market. The big question is how successful it will be. OpenStreetMap has not disrupted Google obviously.
Founders such as Microsoft, Amazon and Meta suggest it will be well resourced. This is a long-term project that will require huge investment.
Presumably, the map data will show up in third party apps, not a single branded map. This will help developers but may not impact Google.
Age-Based Review Differences
Moz's excellent consumer-reviews report (by Miriam Ellis) contains many interesting findings. Among them, Ellis has unpacked age-based differences in user behavior. The age groupings are 18-29, 30-60 and over 60. At the highest level, most groups tend to engage in similar behaviors as consumers: they read and rely on reviews, they often take action after looking at them and many will, if prompted, leave a review. What's more interesting are the differences. The oldest cohort trusts reviews most but relies on many sources beyond Google; they also write fewer reviews. The middle and younger cohorts rely primarily on Google as a review source. Both groups also read more reviews than 60+ year olds before taking action (skepticism). Younger users also rely on social media for local information, more than other groups. The youngest cohort also has some unique issues and preferences.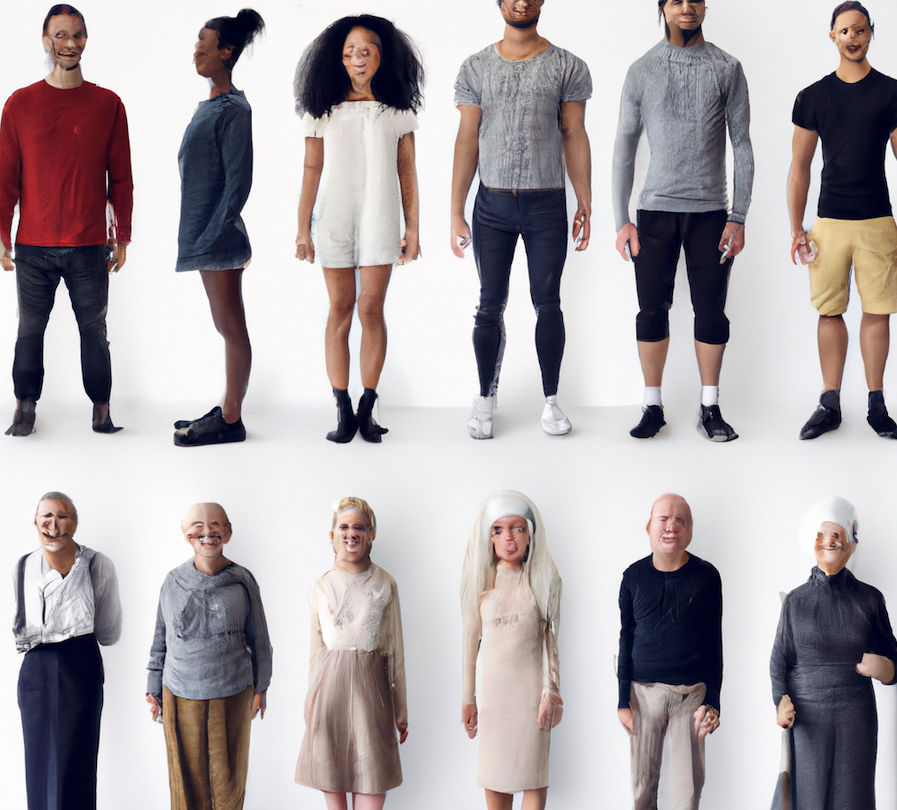 Our take:
Different expectations and preferences exist among different age groups, potentially dictating multiple tactics/approaches.
Younger users want SMS for review solicitation; don't argue with customers in responses; respond to reviews in 24 hours (or faster).
Google is the dominant review site for everyone other than the oldest group. But younger users are "diversifying" with social media.
Survey: Marketers Upbeat, Climate Rougher
There are numerous business confidence surveys circulating. What they tend to show these days is mixed sentiments or pessimism. BrightLocal's new Local Marketing Confidence Survey (n=417 mostly US respondents) gives us something slightly different: optimism and determination in the face of a challenging sales environment. Most of the respondents are digital agencies, though there were some SMBs and multi-location brands in the mix. Strikingly, "90% of marketers feel optimistic about their business health over the next 12 months." Roughly three-fourths were planning to introduce new services and about 60% were planning to increase marketing budgets. The latter, however, is partly a response to a more challenging climate where customers are more price conscious, leads are fewer and it's taking longer to close sales. Retention is also a challenge for a significant minority (33%).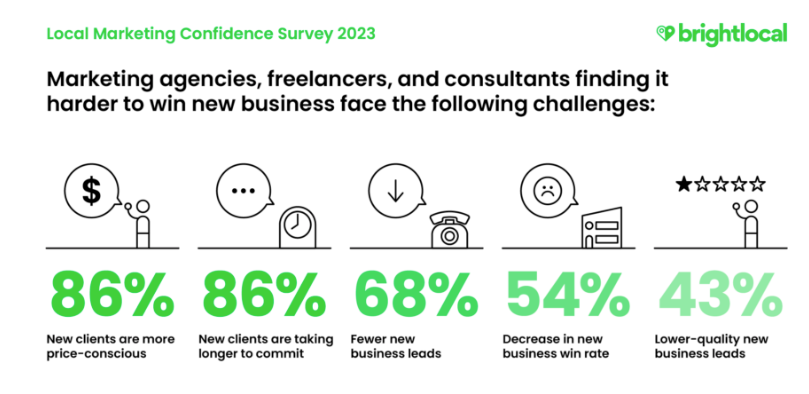 Our take:
It's good to see the optimism but also the realism and an effort to bridge the divide with concrete strategies and tactics – increasing budgets.
Differentiation is a major problem in a marketplace where all vendors sound the same and standing out is arguably harder than ever.
Traditional marketing and sales tactics may be falling flat in an uncertain market. Novelty and creativity are needed.
Short Takes
Listen to our latest podcast.

How can we make this better? Email us with suggestions and recommendations.