Angry Facebook Bans News in Australia  
Google and Facebook have been resisting Australia's News Media Bargaining Code (.pdf), which compels them to pay for content. In principle they'll pay for news, but don't like the Australian law. Google threatened to pull search from the market, but Facebook was the first to take action. Aussie Facebook users won't be able to view news content or share links. And nobody in the world will be able to post or share news content from Australian publishers – an effort to "inflict pain" on the country, its users and publishers.  
Our take:
Playing the "good cop," Google and News Corp. struck a big dollar, multi-year content-licensing deal the same day.
G and F are making an example to discourage others from adopting the Aussie model, which includes binding arbitration.
Australia is an interesting case study: What will happen if tech companies partly withdraw from the market; will users move on?
Pay for Parking with Google Maps
Google announced an integration with parking apps Passport and ParkMobile (one of my favorite apps), allowing users to pay for parking in Google Maps. The graphic below illustrates the user experience. The company also said public transit riders can pay for fares within Maps "for over 80 transit agencies around the world." The digital ticket resides on the phone. These capabilities are a great convenience for commuters. They also differentiate and reinforce Google Maps usage vs. rivals.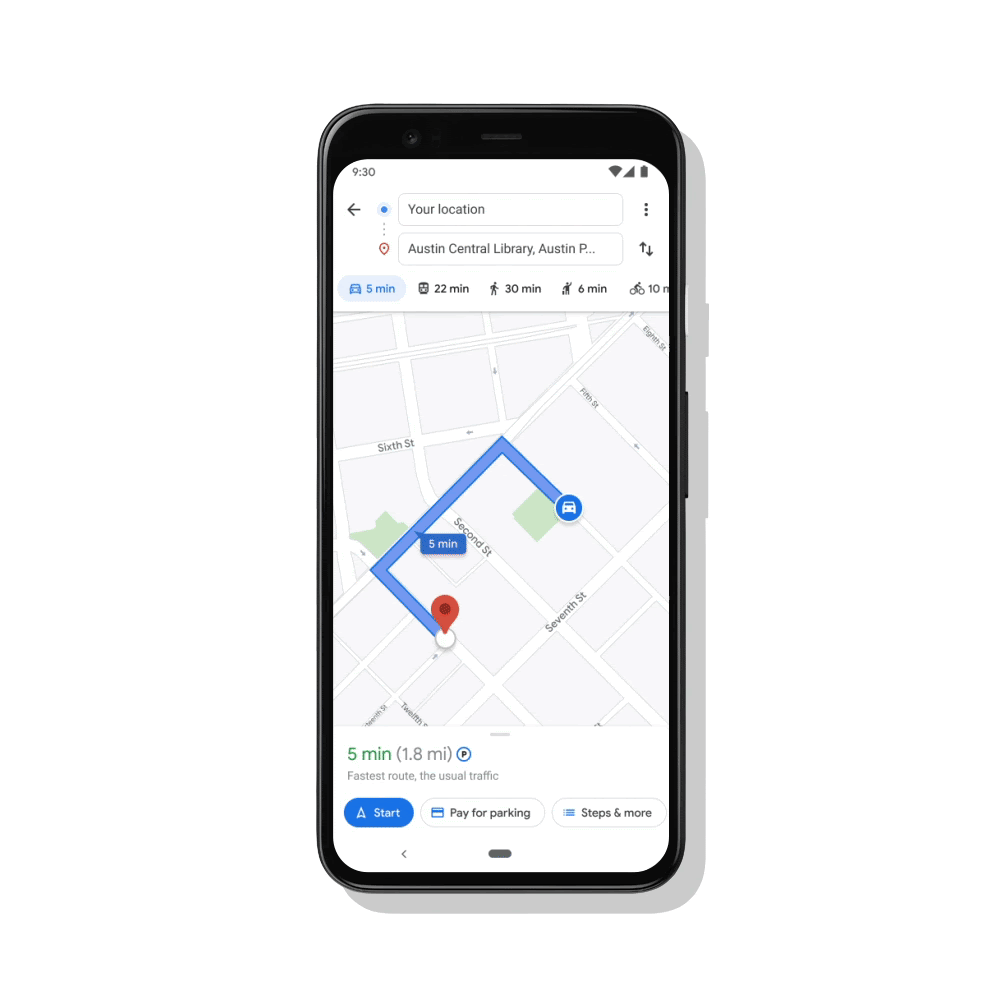 Our take:
Google Maps and local SERPs have been building out e-commerce capabilities: food ordering, online booking and now parking/transit.
Maps will continue to expand digital transactions into more categories.
It's becoming a more holistic marketing and commerce platform, with rudimentary CRM features. Payment integration is a critical development.
Gannett + McClatchy Debut National-Local Ad Network
News publishers Gannet and McClatchy are combining digital distribution to enable national advertisers to buy local ad placements in over 300 cities and towns across the US. The media buys can be made at the national level, avoiding the bureaucracy of dealing with numerous local publications individually. There are brand safety features built in, as well as novel, high-impact ad units. No word on terms or revenue split.
Our take:
There have been multiple newspaper-lead local ad networks in the past; none have competed effectively with Google or Facebook.
Gannet and McClatchy will have a combined wealth of first party data for ad targeting; however their ad tech won't be combined.
Timing may be optimal, given the challenges the exchanges face with impression quality, brand safety, cookies and privacy.
Short Takes

Please let us know what you think. Email gsterling@nearmedia.co with suggestions and recommendations.