Apple Means Business Connect
Don't call it "Apple My Business." Today the company announced Apple Business Connect (not Apple Maps Connect). Not unlike GBP, it's a tool that enables SMBs and multi-location brands to "claim their location place cards and customize the way key information appears to more than a billion Apple users across Apple Maps, Messages, Wallet, Siri, and other apps." Previously there was no API for multi-location brands; now there is. It's only accessible (for now) through several listings-management platforms: DAC Group, Reputation, Rio SEO, SOCi, Uberall, and Yext. The new capabilities, including scheduling, ordering and Showcase (Google Posts equivalent; US only for now), are aimed at making business profiles (place cards) more engaging and transactional. Apple is also promoting business messaging as part of the package. There's an improved business dashboard, with new metrics (keywords, user location and "taps"). And listings changes populate more quickly than in the past. We'll have more to say in the near future.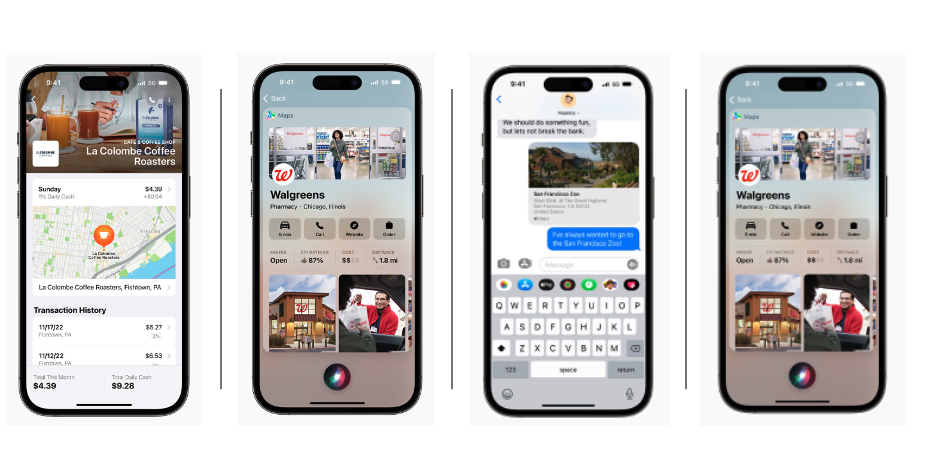 Our take:
The wide range of improvements and upgrades is directed toward bringing more utility and value for consumers and merchants.
This may be a prelude to Apple search ads in Maps. There may also be potential integration into Apple's XR headset plans.
This is a serious, expanded effort in local from Apple, which will mean local marketers will need to pay more attention to Apple.
Google Exposed on LSA Spam
The Transparency Company and others have documented a growing problem with fake reviews and spam listings in Local Services Ads – a problem I'm told is getting worse. (Ben Fisher has a good article on what he calls "LSA arbitrage.") Fake reviews in LSAs come from fake reviews in Google Business Profiles. Now, after years of lax enforcement, Google is using a new AI-driven review algorithm, which appears to be catching spam but also zapping legitimate reviews. Yet the incentive to generate fake reviews remains high, given the importance of reviews to local ranking and LSA placement. Normally, if consumers suffer because of review fraud, Google wouldn't be exposed because of Section 230. But the Google Guaranteed and Google Screened badges may affect that protection. These badges imply that Google "vouches" for the integrity of the merchants. However, awarding badges to businesses with fake reviews/listings could violate the FTC's rules against deception in advertising.

Our take:
Fake listings/reviews in LSAs are an FTC investigation waiting to happen. However, the agency has limited resources and may not pursue it.
The solution is: clean up spam generally in local, only allow actually verified listings/reviews, prominently disclaim the Guarantee.
The success of LSAs and the effort to scale them (and verifications) created the current mess. AI/automation won't solve the problem alone.
Her Is Really Here
If you haven't seen the 2013 movie Her, it's about a man who develops a close relationship with an AI virtual assistant voiced by Scarlett Johansson. The movie came out after Siri but before Alexa. That was the larger social context in which the sci-fi film was released. But developments in AI are bringing the vision of a truly natural-sounding, conversational assistant much closer to reality. Less visible than DALL-E or ChatGPT is Microsoft's VALL-E. VALL-E is a text-to-speech (TTS) model that dramatically improves the "naturalness" of the computer-generated voice. Microsoft says VALL-E can "synthesize high-quality personalized speech with only a 3-second enrolled recording of an unseen speaker as an acoustic prompt." In other words, it can take a short voice sample from any person (or recording) and create unlimited TTS playback based on any script or text. Listen to demos here.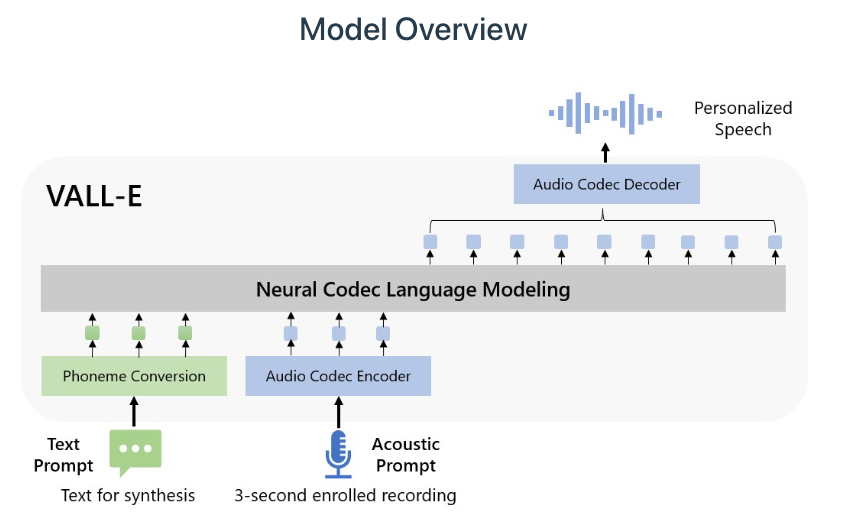 Our take:
VALL-E's computer-generated TTS output could become, from the listener's point of view, indistinguishable from a real person.
Imagine customer service, outbound sales calls, IVR replacement: a potential a boon to customer service, but a possible tool for scams too.
The combination of conversational AI and "natural speech" = virtual assistant 2.0. (This was the vision for Duplex.)
Short Takes
Listen to our latest podcast.

How can we make this better? Email us with suggestions and recommendations.