Google Shows 'Local Ad Pack'  
Because there can never be too many ads, Google appears to be testing a Local Pack consisting entirely of ads. It was discovered last week, though Google subsequently told Barry Schwartz it's not a new test. I was not able to recreate the results on my own. Examples found by Saad Ali Khan were triggered by the queries "shoes" and "watches." In the screenshot below, the product carousel appears at the top of the page, followed by the "Local Ad Pack." There are two ads featuring retailers with in-store inventory and a "More Places" option, which expands the Ad Pack from two to five listings (see below). On the "shoes" SERP, the organic Local Pack immediately follows the Ad Pack, which didn't itself have any ads but was well below the fold.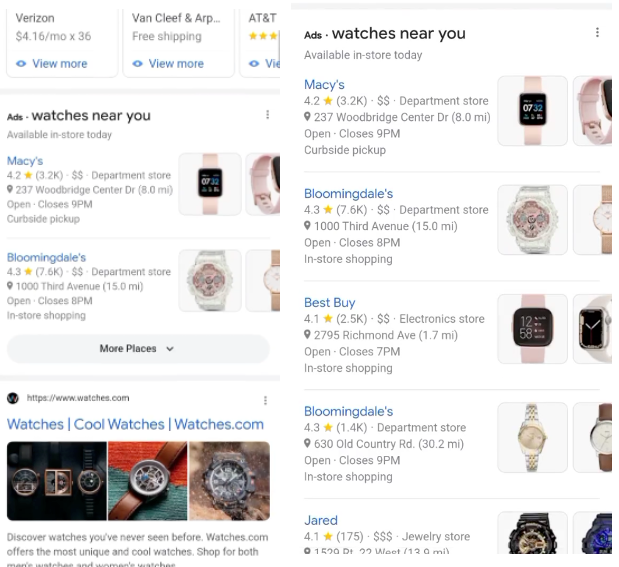 Our take:
I've never seen a Local Pack exclusively dedicated to ads -- with five ad positions (after being expanded).
These ads draw upon real-time inventory, as do many shopping listings now. However, Google made shopping listings free in 2020.
These examples are product searches. There's no reason Google couldn't do the same for services. More ad clutter.
SMBs in a Foul Mood
Small businesses in the US are pessimistic, even though they're actually doing OK. Inflation, perceptions of a government hostile to their interests and fears of recession are souring their outlook, according to a recent online survey of 2,000 "self-identified small business owners ages 18 and up" from SurveyMonkey. All but 5% of respondents had less than 100 employees; 87% were under 20, with the majority (61%) having less than 4 people on their payrolls. Just over 80% said they expected a recession this year; however only 18% said business conditions were "bad." In addition, 78% expected revenues to remain constant or increase over the next 12 months. Their hiring has mostly been flat in the last quarter; 85% expect it to remain so (61%) or actually increase (24%) in the next year. Inflation and supply chain disruptions were seen as the biggest business risks. Only 13% said labor shortages were a major problem.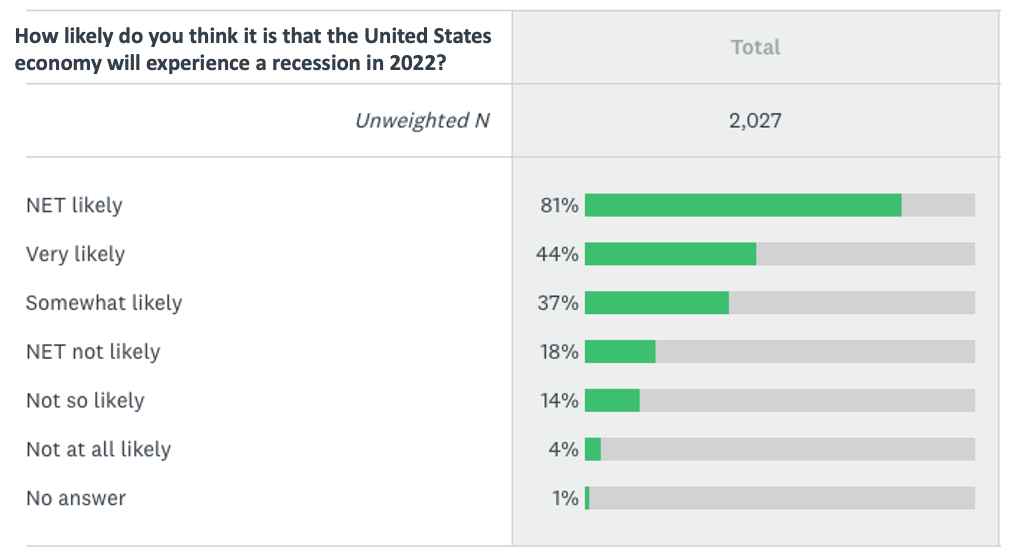 Our take:
There were multiple questions about cybersecurity. Most of these SMBs are unprepared and overconfident in their ability to handle cyberattacks.
While inflation is real, the negative expectations are fear-based and contradicted by the actual health of these businesses.  
A loss of confidence may impact SMBs' willingness to invest in digital infrastructure and marketing, with broader SaaS repercussions.
Away Humans: Automation, Outsourcing, DIY
Hiring challenges in certain sectors and the perpetual desire to reduce costs are driving more technology experimentation and deployment in retail, grocery stores and restaurants. For example, Applebee's restaurants now sends phone orders to call centers in roughly 50% of its almost 1,600 locations. It wants to increase that to 100%. Square and voice AI platform SoundHound just announced a deal that will enable small restaurants to automate phone ordering using a voice assistant. And fast-food locations are increasingly experimenting with similar automation for drive-through ordering. In grocery stores (and some retailers) there are numerous tests going on to remove cashiers from the checkout process. Veeve's smart grocery cart is another one of those. The cart scans and weighs items as they're loaded in and contains a checkout terminal for payment.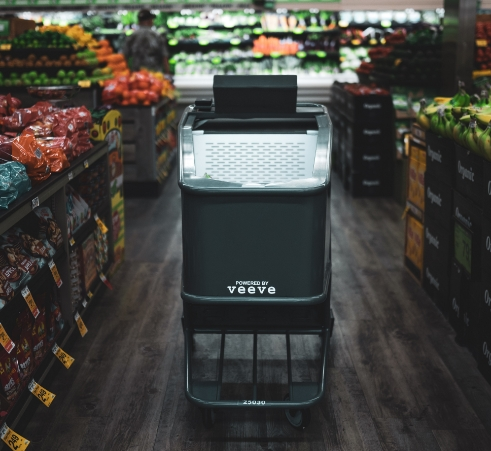 Our take:
It's unclear which technologies will prevail. But we're clearly in a period of technology evolution for retail/restaurants that will accelerate.  
Many of these innovations are useful, could result in a better customer experience. They will also eliminate jobs in many cases.  
Customer service could improve but also could suffer as more humans are eliminated from shopping/buying experiences, which become DIY.
Recent Analysis
Short Takes
Listen to our latest podcast.

How can we make this better? Email us with suggestions and recommendations.