The FTC said HomeAdvisor "misrepresented the quality, source of leads, and likelihood they would result in actual jobs" since 2014.
HomeAdvisor, which is owned by ANGI Homeservices, is also accused of pricing deception.
The FTC action casts a shadow over the arena of national-local lead generation and highlights structural problems in the model.
Selling to small business is hard. Selling to small service businesses is even harder. So it is not uncommon to find lead generation companies falling back on the hard sell to get their (crappy?) products in front of local service area businesses. All too often the strategy is to use FUD (fear, uncertainty & doubt) and SMB ignorance to over-promise and under-deliver.
I had heard stories about HomeAdvisor providing low quality leads but apparently their sales tactics went beyond the over-selling of questionable leads into outright deception. That's according to the US Federal Trade Commission.
Yesterday HomeAdvisors was charged by the FTC with cheating small businesses by having "misrepresented the quality, source of leads, and likelihood they would result in actual jobs" consistently since 2014. They were also charged with misleading service providers about the cost of an optional upsell.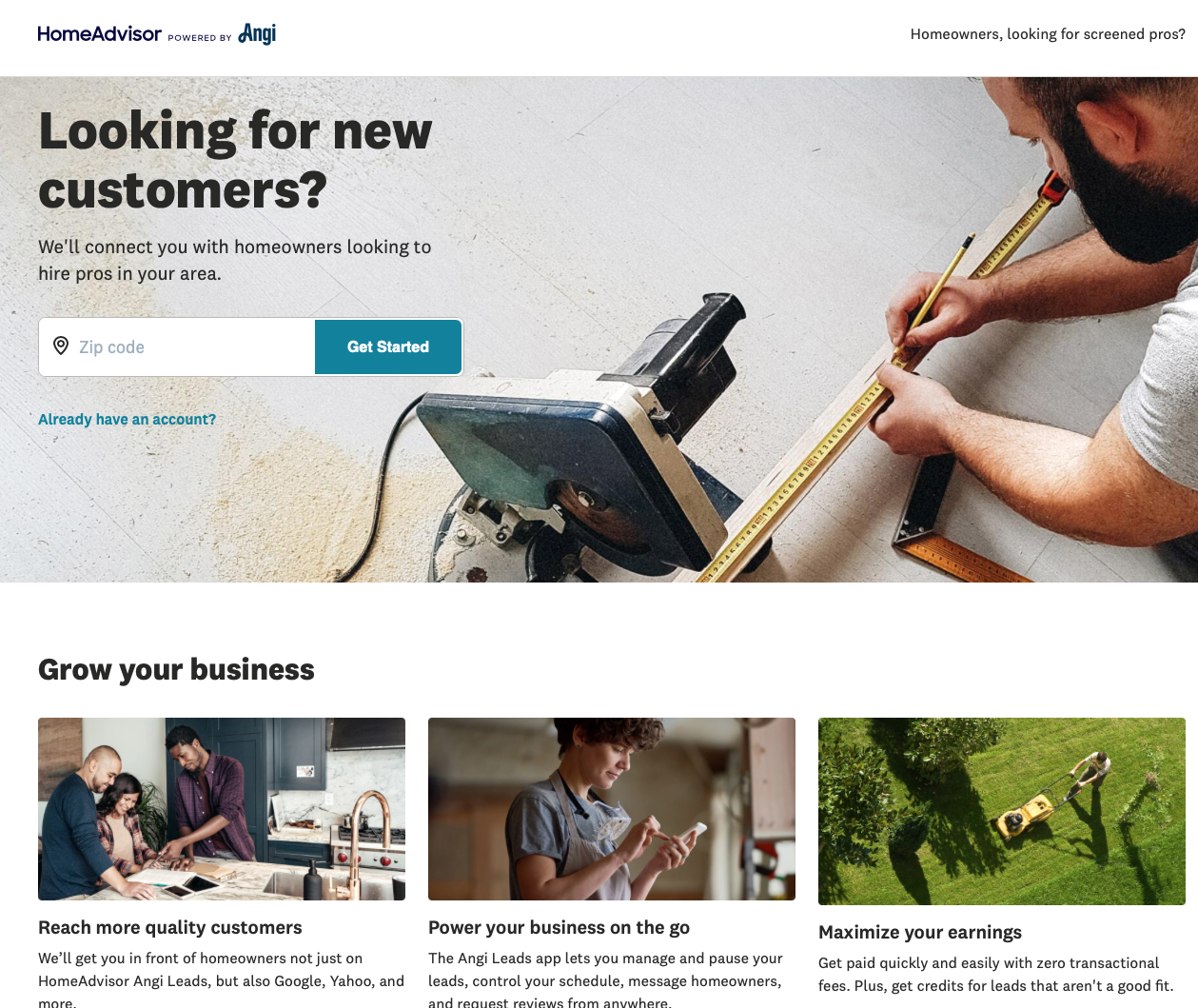 What the Complaint Says
The FTC voted 4-0 to issue the complaint; the following is from the agency press release:
First, while HomeAdvisor states that its leads concern consumers who intend to hire a service provider soon, many of them do not, the FTC contends.
In addition, while HomeAdvisor represents that services providers only will receive leads matching the types of services they provide and their preferred geographic area, many of them do not. HomeAdvisor also represents to service providers that its leads are from consumers who knowingly sought HomeAdvisor's assistance in selecting a service provider, while many of the leads it sells are actually purchased from affiliates and did not come from HomeAdvisor's website.
The complaint also alleges HomeAdvisor often tells service providers that its leads result in jobs at rates much higher than it can substantiate.
Finally, the complaint alleges that HomeAdvisor's sales agents misrepresented the cost of the optional one-month mHelpDesk subscription by telling service providers that the first month is free with an annual membership package. In reality, the first month of the subscription is not free, resulting in a package that costs $59.99 more than properly informed service providers might have otherwise paid.
What Happens Next
The complaint, which will soon be available in redacted* form on the FTC website, is what is known as an administrative complaint, issued when the FTC has "reason to believe" that the law has been violated. It kicks off "a proceeding in which the allegations will be tried in a formal hearing before an administrative law judge" (ALJ).
HomeAdvisor can settle the complaint or if they contest the charges, "the complaint is adjudicated before an [ALJ] in a trial-type proceeding."
MQLs and the 'Gig Economy'
The action illustrates some of the problems of using marketing qualified leads (MQLs) proffered by third parties/affiliates, where it's difficult to know lead provenance and quality. As David Mihm has mentioned, the end of cookies could very well be the end of this sort of arbitrage. Here's hoping.
Without adequate scale, lead-gen (such as HomeAdvisor) doesn't really work in local at a national scale. Companies looking to succeed in this arena need to sell nationally to both urban and rural service businesses and across regions. But the platform might only be popular with users in certain limited geographies. So lead quality and volume decline quickly outside of their primary urban markets. Sales and revenue quotas – HomeAdvisor is part of publicly traded ANGI Homeservices, Inc. – often lead to shady selling tactics to achieve growth targets. Churn is horrendous and the cycle is never ending.
It is interesting to me that the FTC referred to HomeAdvisor's lead sales as part of the "gig economy." That is a somewhat strange definition of the gig economy, which we generally think of as delivering customers to an independent contractor – not delivering leads to a very small business.
"'Gig economy platforms should not use false claims and phony opportunities to prey on workers and small businesses,' said Samuel Levine, Director of the FTC's Bureau of Consumer Protection."
Their use of the term "gig economy" does imply that the FTC has defined the sector expansively and could soon be looking at other companies in the broader space. It is unfortunate from a communication standpoint that they don't make a distinction between the gig economy and lead-gen. Both have substantial problems in their own right and both deserve FTC attention for different reasons.
---
---
*[UPDATE 3/17/2021] The FTC has released the Complaint and we have read the whole thing and covered the highlights in Details from the FTC's 'HomeAdvisor Cheated SMBs' Complaint. There is so much redaction that it looks like a national security document. Apparently there is a Protective Order in place that forces the redactions. Here is the original complaint: Complaint (Provisionally Redacted Version)