Any business in the pregnancy care category and abortion clinics (including Planned Parenthood) cannot receive new reviews.
With this blunt approach, Google appears to be admitting that its post review moderation is not very functional.
Politically motivated reviews, negative review attacks and fake reviews threaten to undermine trust in reviews overall.
Reviews can no longer be left for any Google listing that uses the category "pregnancy care," or abortion clinic or is associated with Planned Parenthood.
For listings that have had reviews turned off either there is no longer a button to "write a review" (on the desktop) or the user is informed that "Posting review is disabled for this location" (on mobile).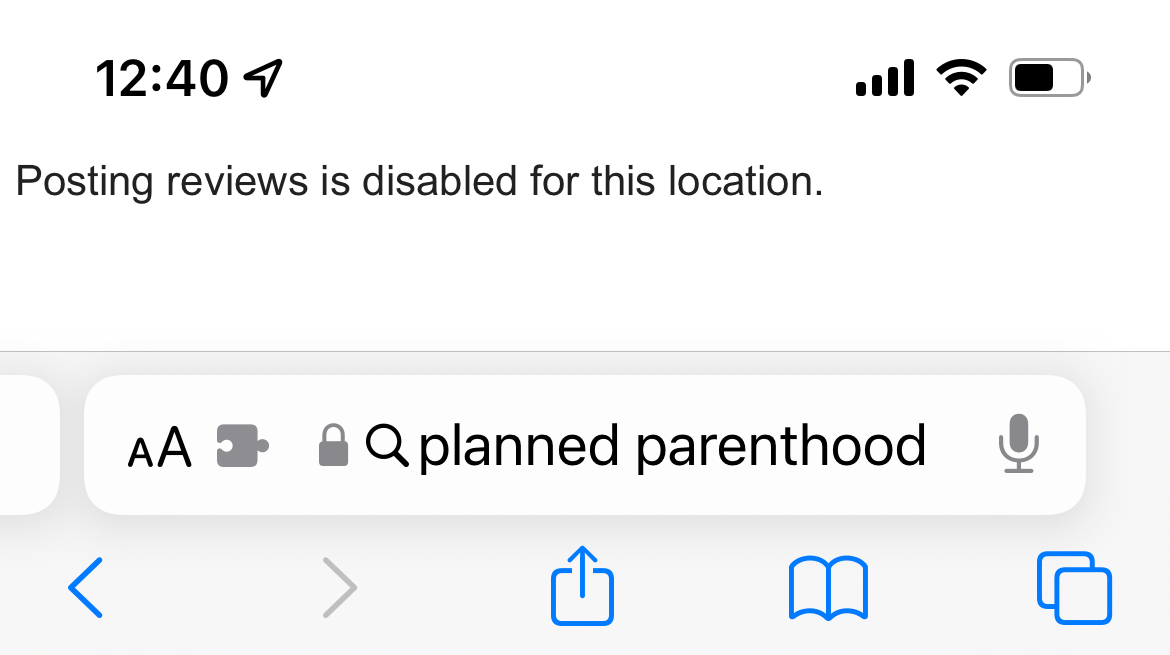 If a listing doesn't use one of the trigger categories, but is listed as any of the following, reproductive health clinic, family planning center, doula and women's clinic, reviews may still be left.
This is likely a recent change for many clinics, as there has been an uptick in the Google Business Profile forums around this issue.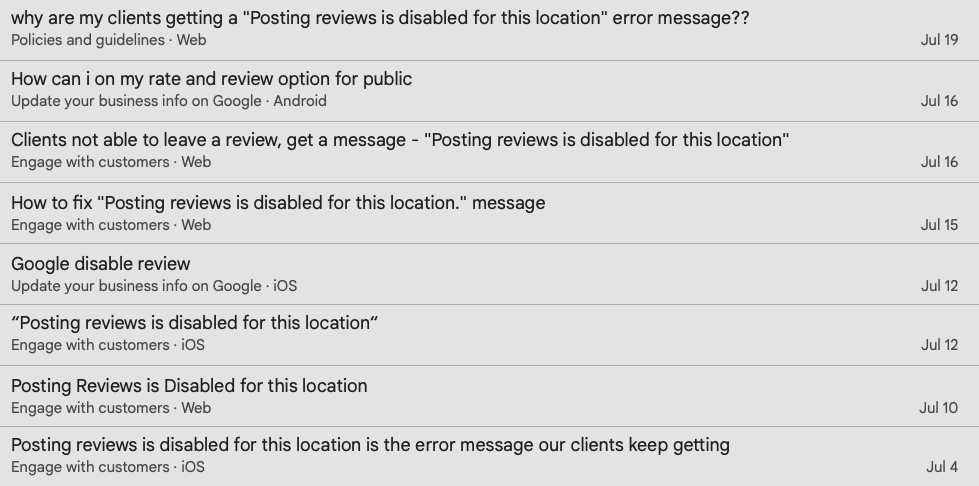 That being said, it appears that Planned Parenthood was shut off three months ago independent of their category selection.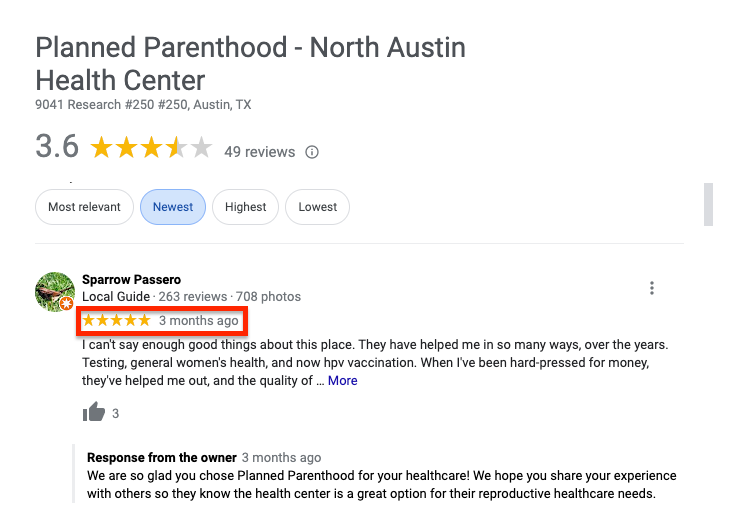 More Questions than Answers
Here are some questions Google's apparent actions raise:
Was Planned Parenthood able to request special treatment vis-a-vis reviews?
If Planned Parenthood can get special treatment can other politically sensitive businesses also request that reviews be turned off?
Why were other listings involved with the reproductive-care review ban not alerted to the change?
What are Google's objectives with a partial shut down of the review system?
Should Google be the arbiter of which companies can and can not receive reviews?
Failure to Moderate
There has long been politically motivated review bombing. Yet Google has almost always responded in an ad hoc, reactive way whether it was against a single or multiple locations. If Google was alerted to the problem they would remove the reviews after the fact and, occasionally, limit future reviews. Unlike Yelp, Google never developed an ability to proactively limit reviews when there was a sudden surge in review volume.
In the case of Russia, this past March, Google banned reviews of places in Russia after numerous Russian businesses and landmarks were review bombed post Ukraine invasion.
This case is somewhat different in that reviews were shut off for categories of businesses before widespread attacks. It appears also to be an admission by Google that their post review moderation is not very functional.
The Bigger Review Picture
Google's action, in stopping reviews in certain categories and effectively admitting they can't really moderate reviews effectively on the edges, points to a review environment that has increasingly become untrustworthy.
Fake reviews, negative review attacks, political reviews have all contributed to a sense that reviews are less trustworthy and less valuable than in the past.
Update – A Google spokesperson provided the following statement:
To help keep information on Google accurate and reliable, when we see unusual activity or risk for potential abuse, we routinely put protections on business profiles to monitor and prevent policy-violating content, which can include temporarily blocking all new reviews. We use a combination of human operators and industry-leading technology to closely monitor 24/7 for policy-violating content, and we provide ways for anyone to flag inappropriate content and misleading places for removal.