Image packs with product tags now are now appearing more frequently in local search results.
Whether due to the increasing use of e-commerce platforms or because Google is just showing them more often is not clear.
Image search optimization has not been a high SMB priority. But Google's desire to capture more product searches means local businesses should focus on it.
Image Packs, a main SERP feature where photos from Google image search appear on the main search page, have increasingly been showing up in search results and are now appearing for local searches, often annotated with a "product" tag. These product tags lead the user to the local business's e-commerce site to purchase.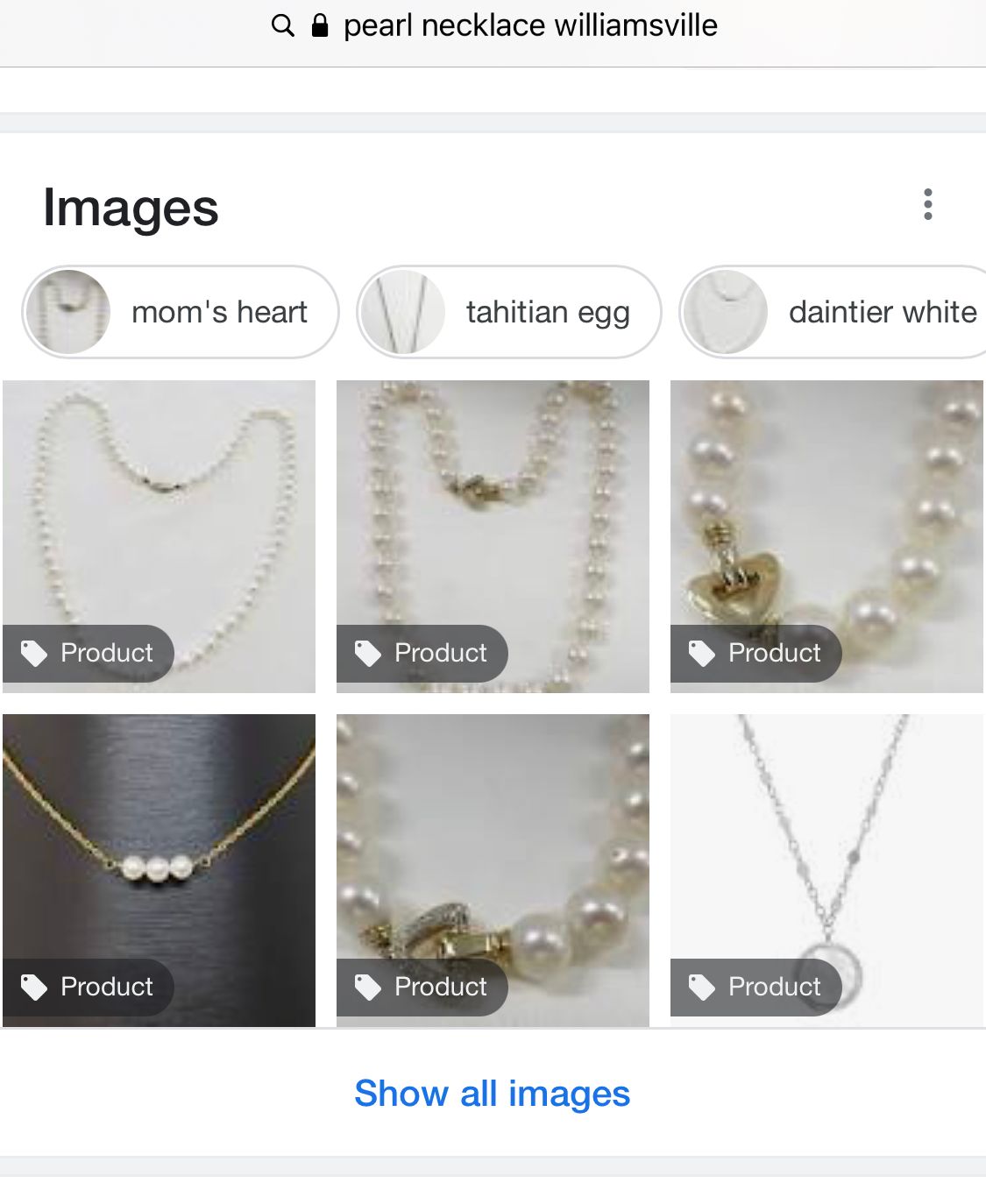 How It Works
When a user makes a local query like pearl necklaces Williamsville, the above Image Pack appears down the page with the annotation that the thumbnails are in fact products. If the user clicks "Show all images" they are taken to images.google.com to similar local e-commerce and website images. If the searcher clicks directly on the image with a "product" tag they're taken to that image alone in image.google.com and then to the product page on the local business website to buy it.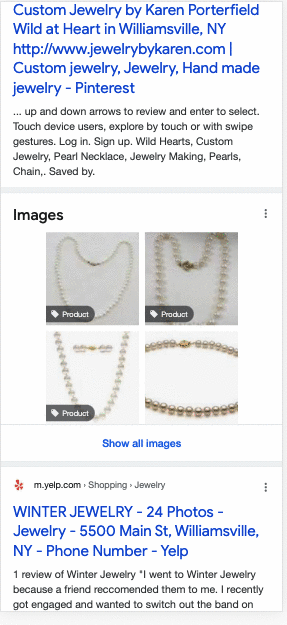 The result above was down the page a bit. However I assume, like any pack result, that an Image Pack can appear higher if Google determines the results are more relevant to the query.
How Common Are Image Packs?
Google started tagging images that use schema-product markup in image search with a product tag in late 2016. The presence of the image tag in the Image Pack has become fairly common since then.
In May, 2017 Image Packs (with or without the product tag) were present in 12.5% of the results. Since March we have seen a 17% increase in the frequency that the Image Pack is displayed in the main search results. Today they show up in almost 40% of search results.  

How many of these are local in nature is not clear but going forward I presume local content will comprise an increasing share of Image Packs as more local businesses bring inventory online.
Why Local Businesses Should Care
Image search has never been an area that local businesses worried much about. Optimization was complicated and returns were minimal. In fact when I was looking at small business website images that were appearing as mobile thumbnails I found only 20% of images had alt tags or meaningful file names.
Now that Google is surfacing these images in the main results for hyperlocal queries, image optimization with schema is probably worth doing, particularly if you have all the other basics of website SEO and image relevance covered.
Scrolling on a phone is more natural and common than paging through screens on the desktop. Even if Image Pack results are down the page, having a presence there gives you one more chance to dance -- particularly if it doesn't require the traditional heavy lifting of hand coding product schema.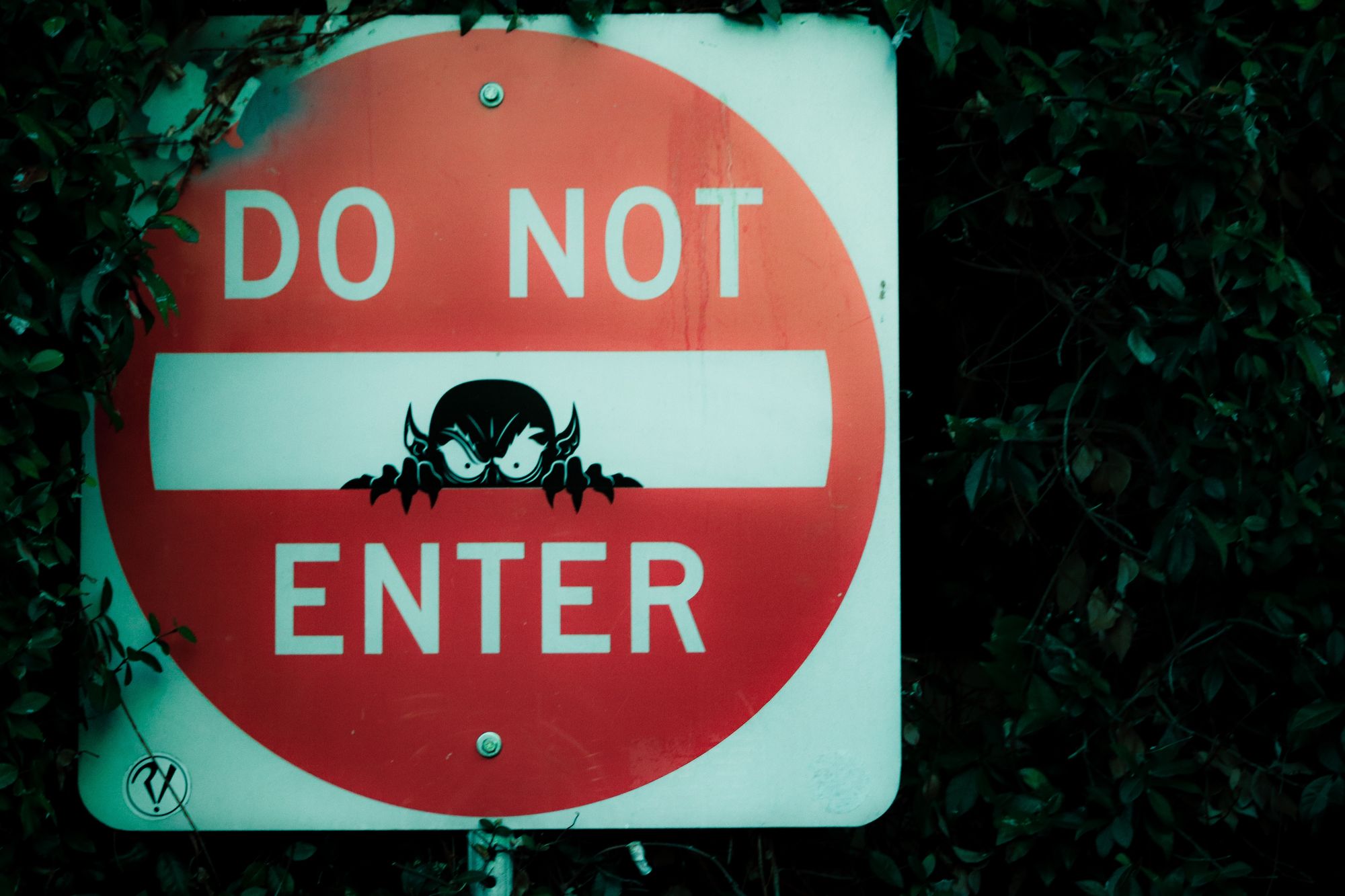 What Could Go Wrong?
Whenever you market your business on Google there is a certain "deal with the devil" reality to it. Google loves to get an extra click on their properties and always likes to show local competitors. There is always the chance that a searcher starts with you and moves on to the competition.
The devil is in the details, as they say, and given that this is schema, you may need expert help to get it implemented correctly. That being said, if you don't play you can't win and this feature is free. Leaning into Google's free features has paid off for most businesses.
And help has arrived on the technical front.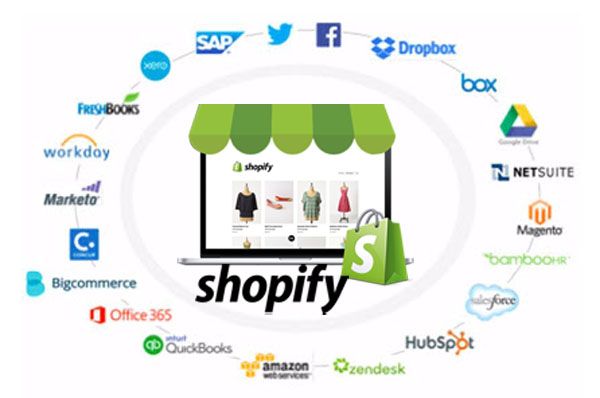 Enter the E-Commerce Platforms
The good news is that the current crop of e-commerce tools frequently used by small businesses have gotten much better and their ability to automatically use product schema on images has improved.  
Both Shopify  & WooCommerce readily support the needed product schema. In the case of Shopify, it is built into many themes and thus gets globally and automatically applied, making the image and product tag visible to Google. It is also available to merchant product pages via Shopify add-on apps. This adds some complexity to successful implementation and it is unclear to me why this functionality is not included by default in the product.  
Clearly the increasing use of e-commerce by local business and the application of product schema in many applications has helped Google find and display product images for local businesses.
What It Says about Google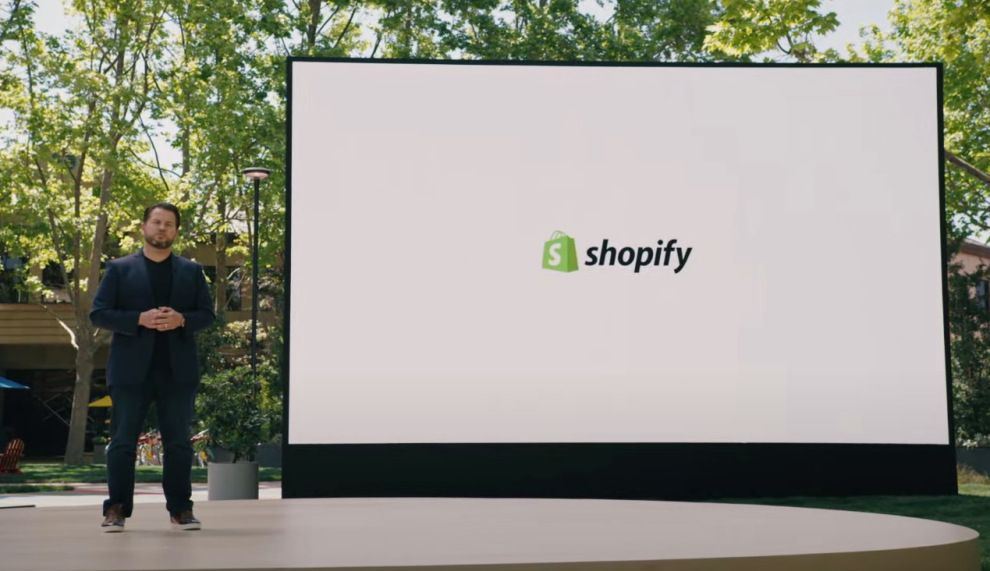 Google has made a strong push into the local product search over the past year. Google had largely ceded product search dominance to Amazon. But it has become increasingly clear that they see local product search and real-time inventory as a way to leverage strengths in local search and the Knowledge Graph to regain their competitive edge.
After all, despite the increase of e-commerce over the past few years and Amazon's central role in it, the bulk of all product purchases are local. And much of the recent increases in e-commerce usage are a result of the BOPIS (by online and pick up in store/curbside) trend, which is ultimately a local purchase.
Not only has Google partnered with Shopify, Woo, Square and Wix to facilitate real-time product information and availability for searches, they have dramatically increased the display of local product information in Ads and the local business profile -- in search and Maps as well as Google Shopping.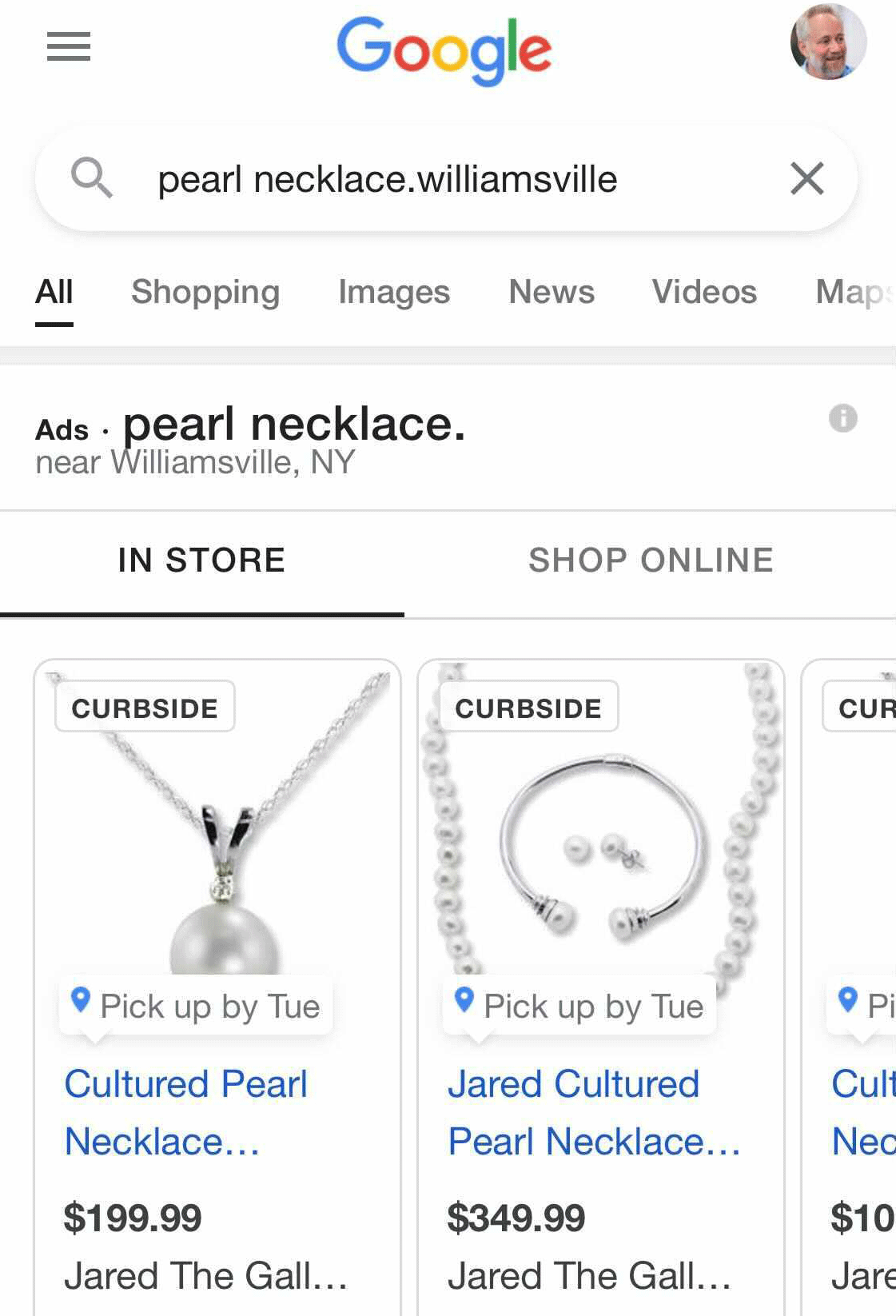 Virtually every surface at Google can now display local product information and availability. The local Image Pack is another confirmation of the trend toward localizing product searches.
The Bottom Line
The growing use of e-commerce platforms that automatically support image product schema, Google's increasing display of these pack results and their desire to compete on the product search front, indicate we will likely see more of these Image Pack displays in future search results.
It is past time for local brick and mortar stores to have an e-commerce presence and be sure it complies with Google's standards. It certainly makes sense in terms of Google's willingness to show your products in your Business Profile and their Shopping results.
Regardless, the ability to capture one more search feature (the Image Pack) offers local businesses another surface in the main search results to strut their stuff. While this small feature is arguably not a game changer, it's indicative of Google's growing capabilities in visual search and a clear intent to win in local product search.