Google now explicitly states that in-store product availability is a local ranking factor.
Local pack results now appear on a broader number of brand- and product-level searches than just a few weeks ago.
While businesses with local product inventory should absolutely integrate with Google Merchant Center, Google's obvious self-preferencing with this feature should raise some antitrust red flags.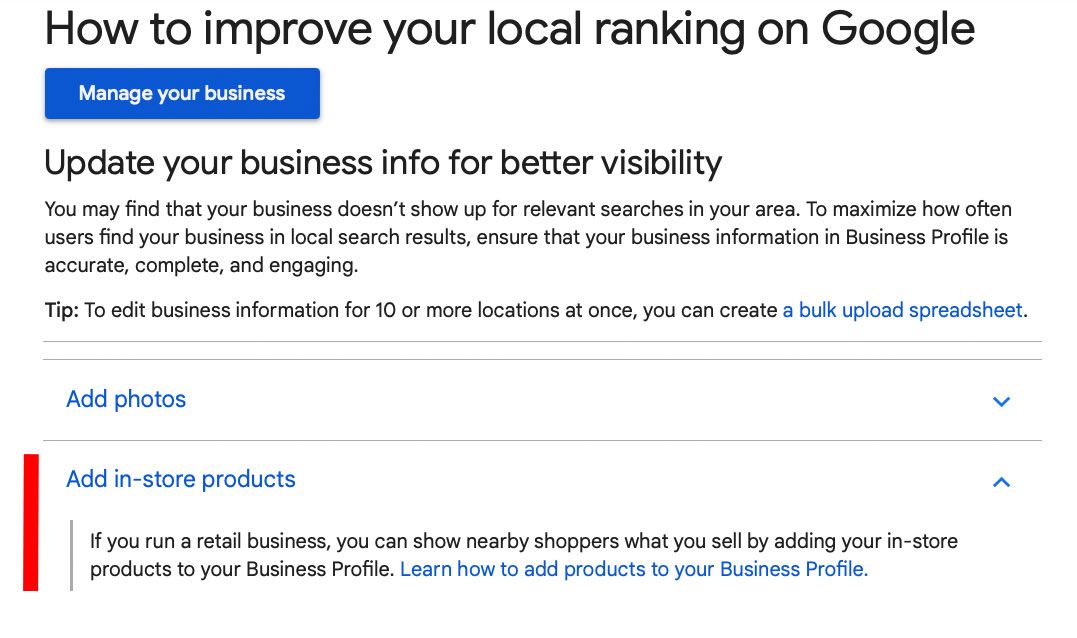 Google has recently upgraded their advice on How to improve your local ranking on Google (h/t Damian Rollison, Director of Market Research at Soci).
I recently explored the increasing visibility of local product availability within Pack results, so I was curious if ranking had in fact changed from the time of this research, or if this was just Google setting the Twittersphere into a ranking frenzy to get more local business adoption.
At the time, I noted that:
For now at least, only certain brand-level product searches will surface inventory in the local pack. Results are just on mobile. For example, the search "Nikkor lens NYC" delivers these type of results but "Nikon lens NYC" does not, nor does a search for a specific lens surface these results.
When I searched for specific products that I already knew were in stock, or looked for products in less urban settings, I was unable to surface product availability in the Local Pack.
The following are all searches that did not return product information and availability in the Local Pack as of mid-March, and now are as of early April: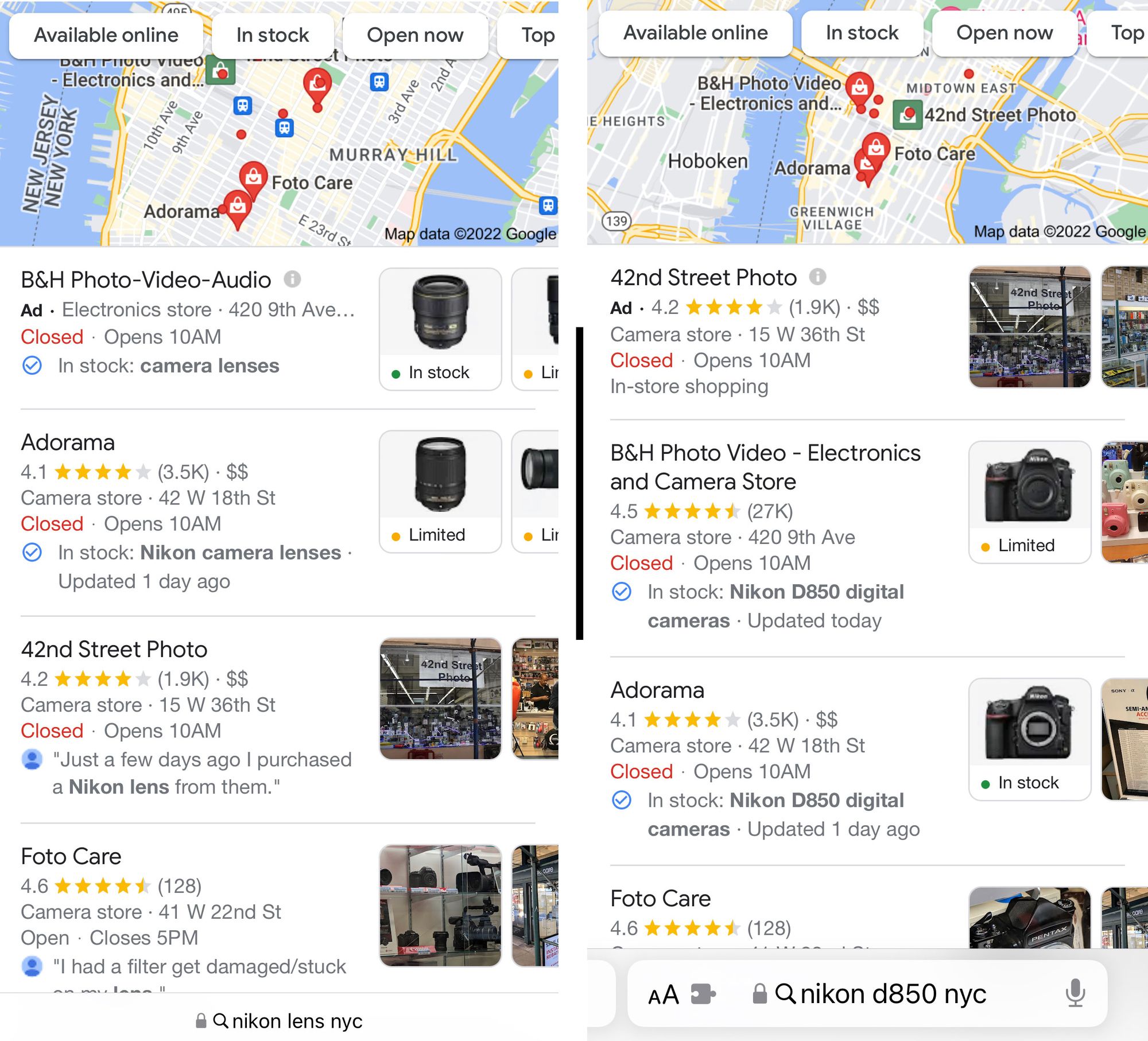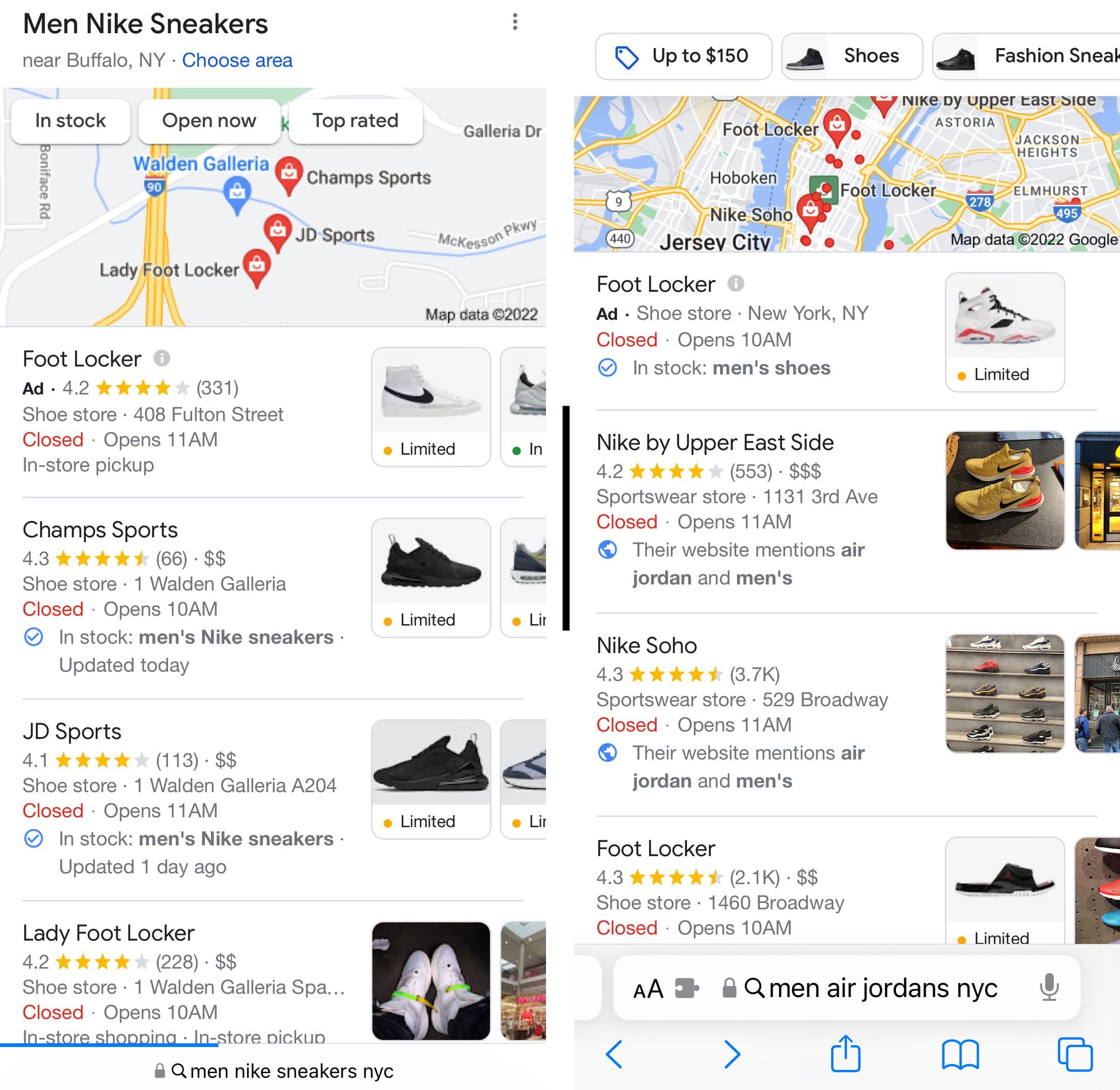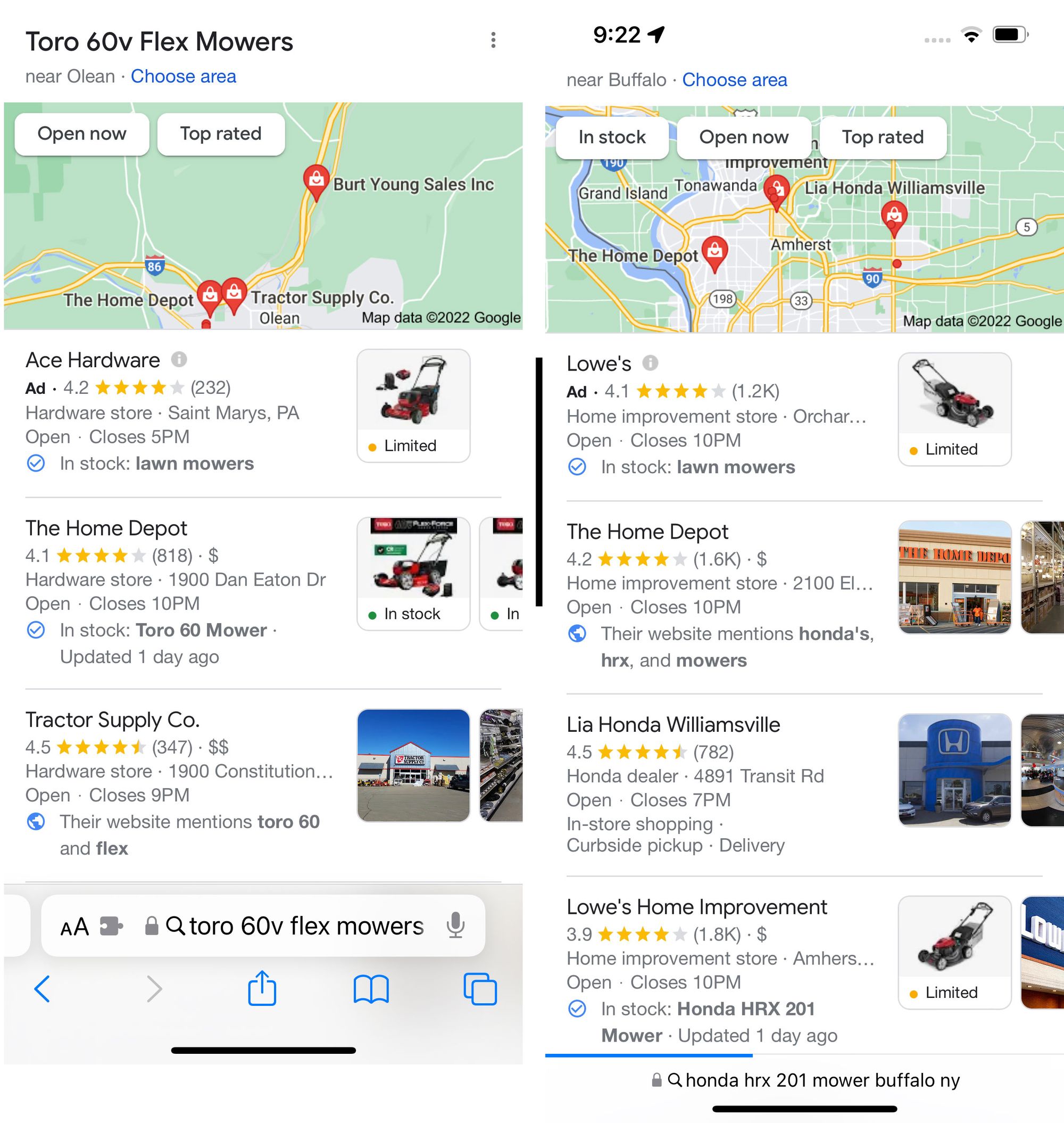 It certainly seems that Google Local has both expanded the visibility of products in the Local Pack and has improved the visibility of those locations that have what a searcher is looking for.
On the How to improve your local ranking on Google page, Google links out to Learn how to add products to your Business Profile, which highlights their own Pointy solution as a means of automating product additions to the Merchant Center.

They neglect to highlight alternative, non-Google solutions like Shopify and WooCommerce.
Clearly Google is expanding their play into local product search aggressively and promoting their own hosted solution as well, which seems either very bold or very stupid, in a time when their self-preferencing is already under so much scrutiny.
Clearly, every business with locally-available products should explore integration of their POS with Google Merchant Center.
But Google is clearly taking a middle finger approach to self-preferencing of product inventory. E-commerce providers--even those with which Google Merchant Center has already partnered, such as Shopify and WooCommerce--should think about what this latest development means for their businesses.