Peak SMB for GBP?
Like other large tech companies publishing "economic impact" reports, Google's is mostly PR. Published annually since 2009, it argues the company's activity and services "helped provide more than $700 billion in economic activity for millions of American businesses" in 2022. Google also positions itself as a champion of small business, even as it misleads them on potential legislation. But the business counts in all 50 states are what's most interesting about the report. Google says that in 2022, "a majority of American businesses, over 18 million, used Google's free tools to receive phone calls, bookings, reviews, requests for directions and other direct connections to their customers." That number is down ~1.5 million from 2021. Every state in Google's report saw declines with the exception of non-states Washington DC and Puerto Rico. US Census Bureau data suggests gains rather than declines. The most recent data says there are ~33 million businesses in the US, with most being SMBs and non-employer firms (96%).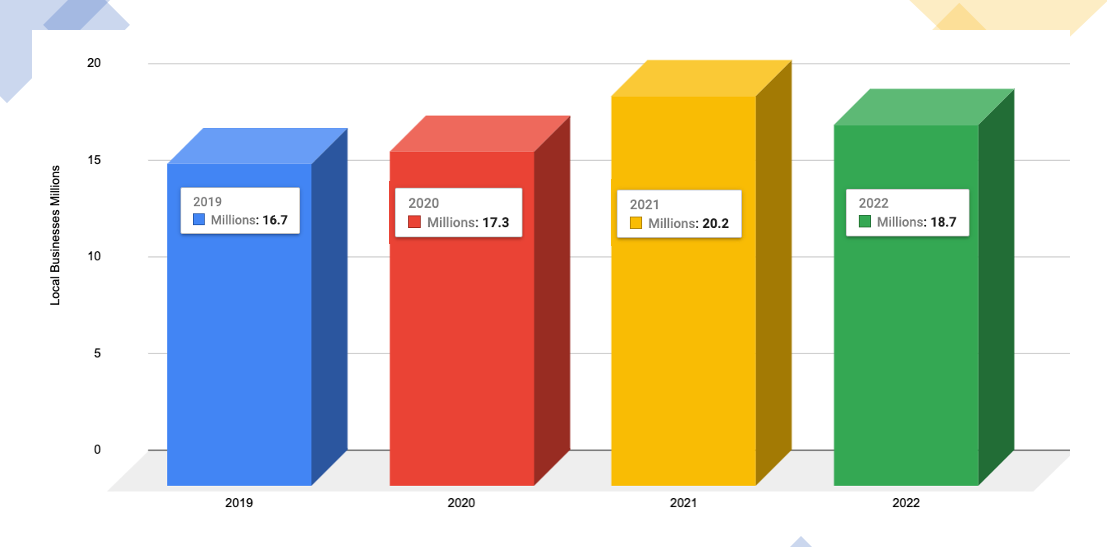 Our take:
Is the decline from 2021 to 2022 a by-product of GBP spam removals, business closures or both?
Business data in the report include SMBs and multi-location brands, with no breakdown of storefronts vs. SABs, claimed vs. unclaimed GBPs.
There's a ~15M gap between Google's numbers and the US Census Bureau. Yet Google may be approaching 100% penetration of its TAM.
Privacy Permission Slip
Consumer Reports has a new app called "Permission Slip." You don't need to subscribe to use it. Described as "a one-stop mobile app where consumers can easily send privacy requests to companies," it was "soft-launched" on iOS a few months ago. Android is pending. It allows users to request that their data not be sold (if that's available in your location) or entirely deleted. It's a nicely designed app that features an incomplete but growing list of companies, including Google, Amazon, AMC, Home Depot, Ancestry, OpenTable, Glow, Slack and numerous others. Companies are presented as swipeable cards. The process (after an initial, lengthy registration) is simple and involves just a couple of clicks. Consumer Reports then submits the data request to the company on users' behalf. App publishers and retailers then respond directly to the individual in email, confirming the request or seeking additional information. It's imperfect but centralizes and simplifies the process of opting out of data collection.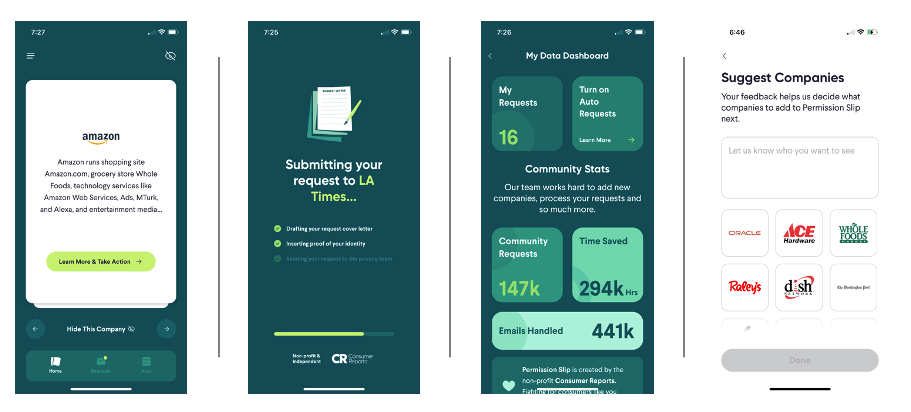 Our take:
Most major apps play "hide the ball" with privacy and put the burden on the user, knowing most people won't follow through.
A couple of the involved companies emailed me and tried to create more friction, presenting additional steps to complete the request.
What's noteworthy is not the particulars of CR's app but its approach. By simplifying privacy, more people will exercise their rights.
One-Click Ad Creation
Unbounce has launched a new "URL to ads" tool that allows users to plug in a URL and create ads for Google, Facebook, Twitter, LinkedIn and Bing. It's part of the company's larger AI-powered "smart copy" feature. And it's something of a metaphor for the future of digital advertising, which has already been changed by machine learning/AI but will continue to dramatically evolve. Google has been using AI with ads for some time but plans to accelerate those efforts with generative AI to create video, images and text, and enable those elements to be "remixed" for different audiences. Google has also integrated AI into its privacy sandbox efforts to target and track ad performance without cookies. Rival Microsoft sees AI completely transforming its ad business. Meta will also be rolling out generative AI tools for advertisers in the near future. One outcome of these efforts could be radical simplification of ad creation, as well as more privacy safe targeting and tracking of ad performance.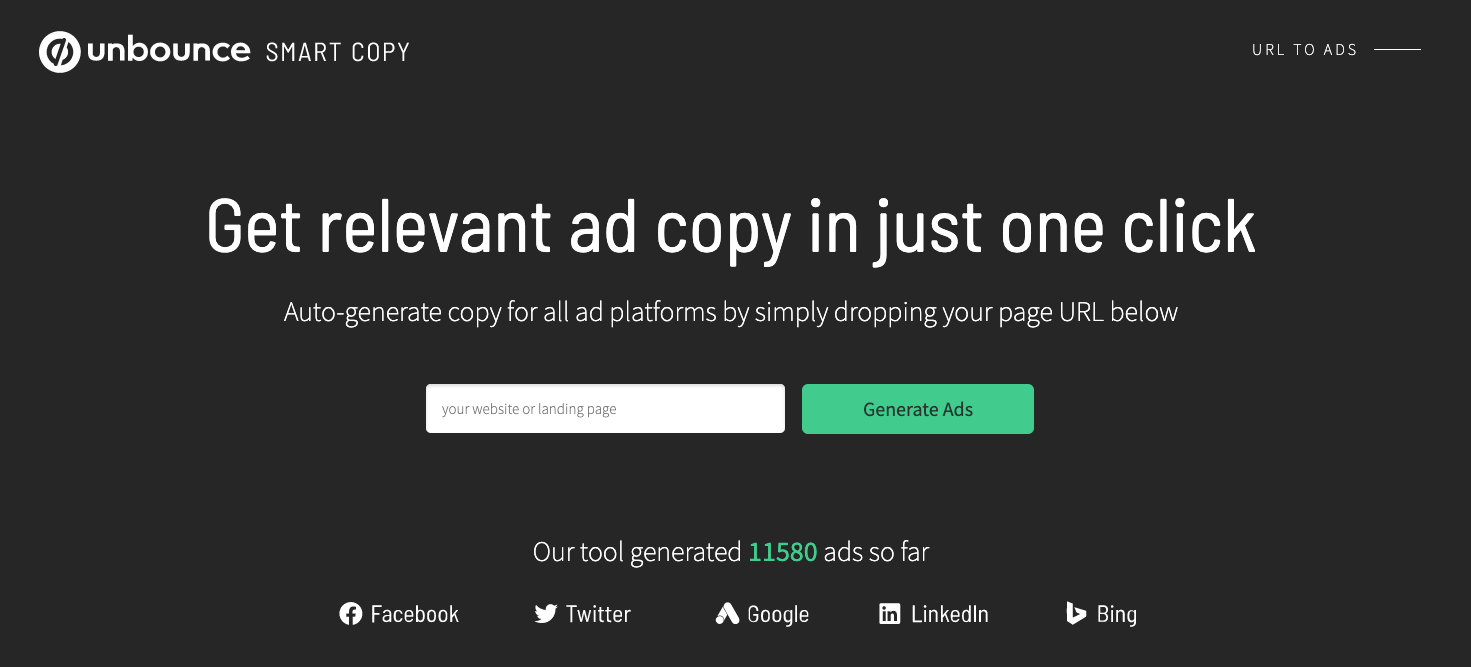 Our take:
There are potential brand safety/quality issues. Like ChatGPT, these tools will probably deliver a competent "first draft" rather than polished ads.
If AI makes ad creation a one-click process, it could "democratize" it.
If these systems really work well, the number of people required to create and manage campaigns will be significantly reduced.
Recent Analysis
Short Takes
Listen to our latest podcast.

How can we make this better? Email us with suggestions and recommendations.