Apple just introduced its long-expected and much anticipated Vision Pro headset, which combines both augmented and virtual reality in a single device. This is the first new Apple product since the Watch was introduced in 2014.
The headset is technically very impressive – we'll leave unpacking those details to others – and undoubtedly the most capable XR headset on the market, but it still faces long odds as more than a niche product.
Ski Mask Problem
First there's the "ski mask problem": would people want to wear this on their faces for hours at a time? This has been a challenge for existing VR headsets. And then there's the price; I'll get to that shortly.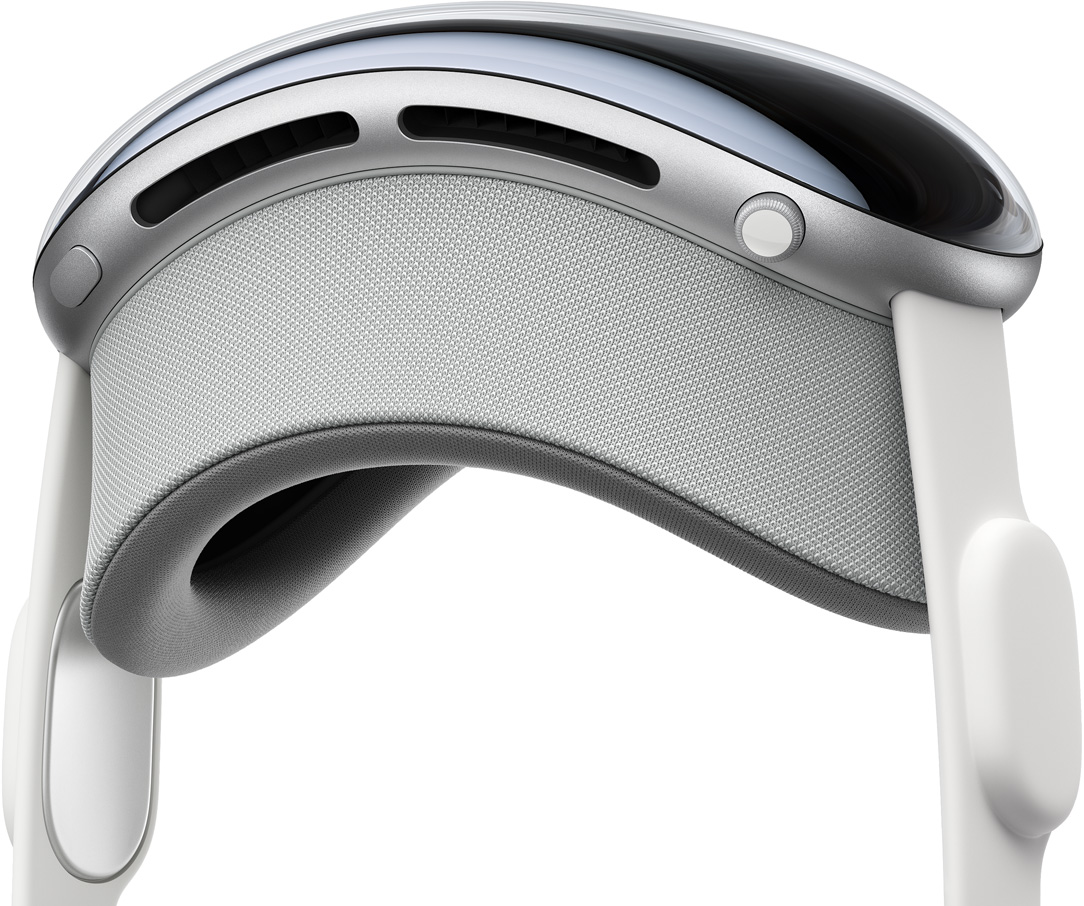 Professionals, Business Travelers, Parents
Who is Apple's market for this? The existing VR market is dominated by gaming, although there are multiple other use cases. So one might immediately assume younger users and gamers. But given the images displayed in the promotional footage Apple showed during today's keynote, the company may believe the audience is enterprise professionals, business travelers and parents. In other words, adults with the incomes to support a $3,499 "frivolous" purchase.
Gen Z is probably not the target. Most young people have not embraced VR enthusiastically. According to a large study of teens by investment firm Piper Sandler, 29% own VR headsets today but only 4% use them daily and only 14% weekly. A tiny 7% were planning to buy a VR headset in the future and 52% were either unsure or not interested at all.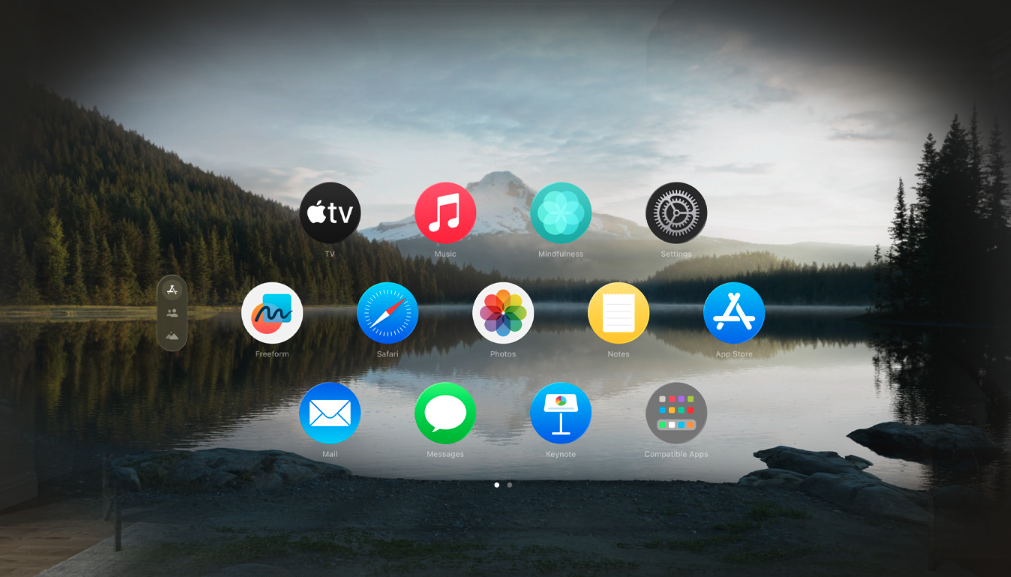 Lots of Content on Day One
Part of the current weakness of XR headsets outside of gaming is tied to limited utility and content availability. Apple is smartly showing up on day one with tons of content and the ability to access existing Mac and iOS applications, Photos, Music, Messages and Safari. There will also be a VisionOS app store with apps specifically designed for the new device.
Vision Pro can also act as a large virtual display for the Mac and it works with the Magic keyboard and Magic Trackpad. It can be used for video conferencing. Disney+ titles will all be available to Vision Pro, which can substitute for your TV and provide an immersive TV or film viewing experience. If Apple's PR is to be believed, it's the best film-viewing experience available – period.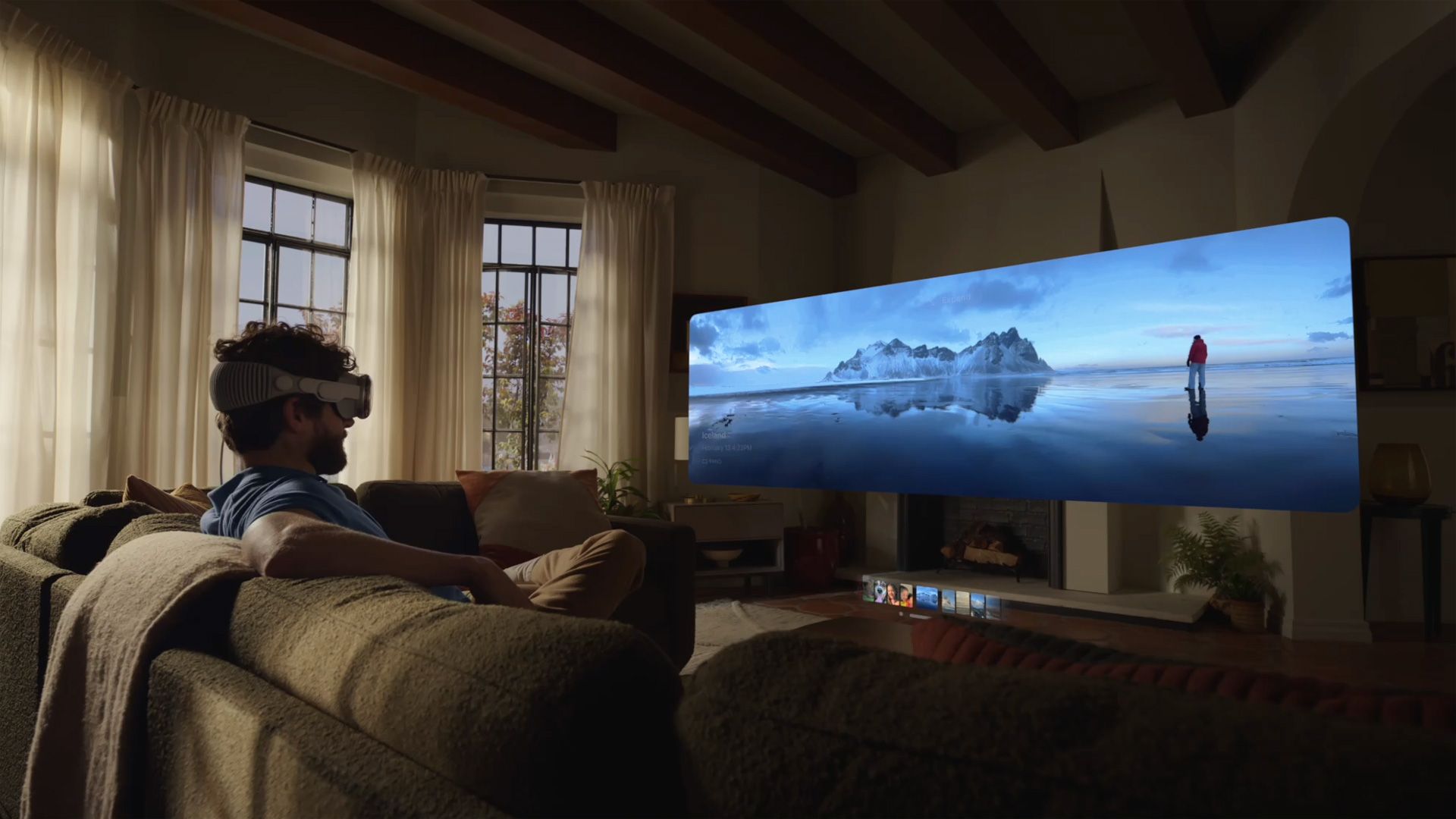 Don't Call It Virtual Reality
Apple CEO Tim Cook introduced Vision Pro by talking about augmented reality. However, Apple is mostly not using terms such as "augmented reality" or "virtual reality" to describe Vision Pro. (As an aside Apple never used the term "AI" during its two hour keynote.) This is "spatial computing," which goes beyond existing notions and boundaries of VR and AR, which have mostly been novelty experiences. Apple sees spatial computing as a next-gen computing platform and envisions developers building thousands of specialized apps and experiences.
In its press release, Apple CEO Tim Cook said, "Today marks the beginning of a new era for computing. Just as the Mac introduced us to personal computing, and iPhone introduced us to mobile computing, Apple Vision Pro introduces us to spatial computing." Some of that is hyperbole and some is genuine aspiration and belief – or perhaps wishful thinking.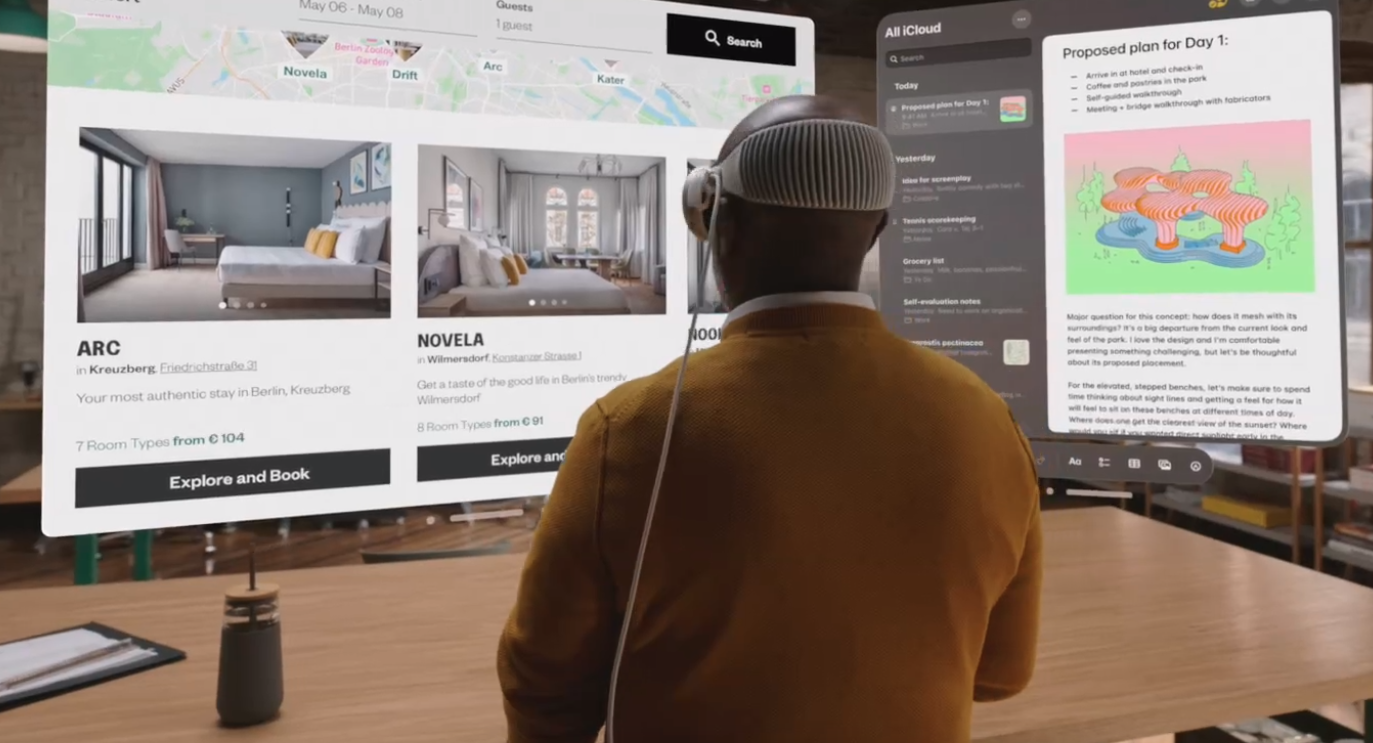 Let's Talk Pricing
Now let's talk about the price. The $3,000+ price tag was long rumored, but it's still kind of shocking to see it confirmed: $3,499. The people at Apple are very smart, but WTF are they thinking? Unless ... they're thinking this is merely an opening salvo in a long march toward a truly mainstream XR glasses product.
Several people have said Vision Pro looked like a prototype to them. Apple is also supposed to be working on more lightweight glasses. Just as all Apple's products have evolved, and in some cases become less expensive (e.g., Macs), so will this product get less bulky and maybe cheaper. But this is also a "pro" product, implying a less expensive consumer version in the future.
No doubt Apple is taking a medium-to-long term view of demand for VisionOS devices. Vision Pro doesn't need it to be a hit on day one. However, the market is more erratic and less patient; any hint of failure could lop off billions from its market cap. Indeed, the market's immediate reaction to the announced pricing was negative.
You Don't Need It, But ...
VisionOS appears to be Tim Cook's personal bet on a new revenue stream and lasting legacy. The entire VR industry today was rooting for Apple to reignite the press' and the public's imaginations around virtual reality. To a degree I think Apple succeeded. Ironically, Apple's sky high pricing may drive people to Meta's VR headsets, which are substantially cheaper.
Vision Pro 1.0 seems like a very expensive, sophisticated and unnecessary toy. But I wouldn't dismiss it out of hand, though that's my first impulse. Apple has an uncanny way of making people desire and buy things they don't actually need.